Advanced Dental Implant Procedures – Federal Way, WA
Ensuring the Best Results with Thorough Preparation
Many of our patients aren't always ideal dental implant candidates as soon as they step foot into our office. In fact, many of them require preparatory procedures, such as bone grafting, to make sure that their dental implant procedure in Federal Way goes smoothly and is successful. Dr. Drew Beaty is dedicated to providing high-quality treatment that's thorough and yields amazing results, which is why he always conducts thorough initial consultations with everybody who wants to get dental implants. During your consultation, he may speak about these two advanced preparatory procedures to help make the foundation of your new smile strong, healthy, and ensure long-lasting results.
Bone Grafting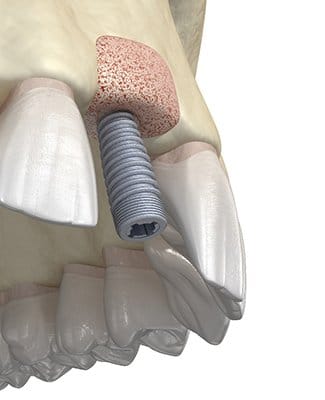 Dental implants in Federal Way boast an impressive 98 percent success rate, and that's primarily thanks to an important process that occurs after your implant surgery, called osseointegration. This occurs when the implants fuse with your jawbone to provide your restorations with an unwavering, strong foundation.
Our patients who come to us to get dental implants and have been missing teeth for several years often suffer from jawbone deterioration. This happens when the roots of your teeth, which provided necessary stimulation and blood flow to the bone, are no longer there, so the area begins dwindling because it's not being used. Unfortunately, this means that the bone won't be strong enough to support the implants and undergo osseointegration. In these situations, Dr. Beaty will likely recommend a bone graft in Federal Way. This is when a small piece of bone is taken from a donor or another area of your body and transferred to the treatment site to encourage new growth.
Sinus Lifts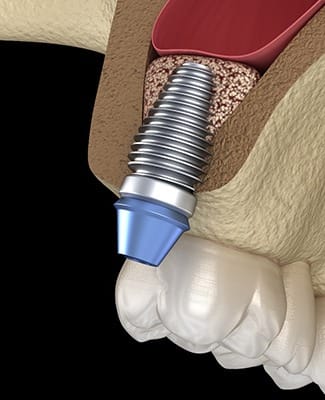 During your initial consultation, we'll capture an X-ray of your mouth to see your upper jawbone and how much bone loss it has experienced, if any. In some cases where patients have thinned bone on their upper arch, there may not be enough room by your sinuses for us to successfully place the implants without having them protrude into the cavities. We can perform a sinus lift in Federal Way to gently lift them upward and insert bone graft material to protect your sinuses and provide enough room for the dental implants to be inserted in the upper arch.
If you have any questions or would like to learn more about what we can do to help prepare you for a successful dental implant procedure, don't hesitate to contact our office today.