Dental Bridges – Federal Way, WA
Bridging the Gap in Your Smile
If you've had a missing tooth for a while now, you're probably aware of how difficult it can be to perform certain tasks. Chewing has likely become increasingly difficult, especially as your biting force has reduced over time. You may even find it hard to smile, especially if your missing tooth is visible when you do. Dr. Beaty wants to help you change that going forward with long-lasting dental bridges that blend in with your smile naturally. To learn more or get started on your dental bridge treatment, schedule an appointment with his office today!
What is a Fixed Bridge?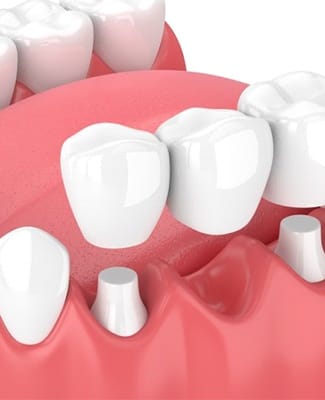 A fixed bridge is a restoration that's designed to replace either single teeth or multiple consecutive teeth at a time. To create a fixed bridge, a series of crowns are fused together, creating one larger restoration. The crowns on either end of the bridge are hollowed out so they can be placed on top of existing teeth. Similar to a dental crown, the bridge is affixed to existing teeth, which means slight modifications to your natural teeth will be needed to give the bridge a stable foundation. The crowns that fill the gap in your smile, or pontics, remain unaffected.
Am I a Candidate for a Fixed Bridge?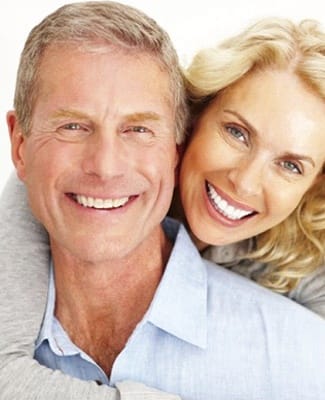 If you are missing one or more consecutive teeth and you have sufficient oral health, chances are you are a viable candidate for dental bridges. During your consultation, Dr. Beaty will closely examine your mouth and confirm that no issues are present, including tooth decay and gum disease. If they are, we'll need to handle these issues first before placing a larger restoration. Keep in mind that, while dental bridges are very effective at restoring missing teeth, there are other ways to make them even more stable. Ask our office about implant-retained bridges as well if you're looking for a more reliable and natural-feeling tooth replacement.
What are the Benefits of Dental Bridges?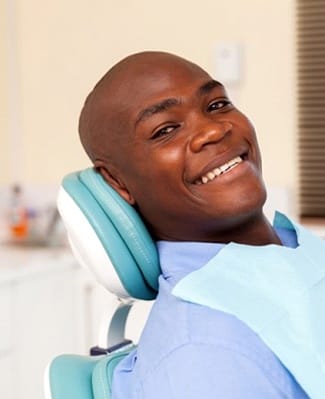 One of the clearest benefits of dental bridges is the fact that you can stop neighboring teeth from shifting out of place and into a misaligned position. Misaligned teeth are more likely to rub up against each other and eventually erode, increasing the risk of a dental emergency occurring. Additionally, dental bridges work to maintain the natural shape of your face, especially if you choose implant-retained versions. By completing your smile, you also ensure that your bite remains as even as possible.
How Do I Care for a Fixed Bridge?
The best way to keep your dental bridge in good condition is to practice daily oral care and maintain regular visits with our office. Brush twice a day with fluoridated toothpaste and floss daily to remove plaque from underneath the bridge. While the restorations themselves cannot develop decay, the teeth underneath them certainly can. Regular checkups and cleanings give Dr. Beaty a chance to confirm that your bridge is in good condition. With regular care, your bridge should last at least 10 years without issue.