Full Mouth Restorations – Federal Way, WA
Renew Your Smile's Health and Beauty
Trauma, genetics, and decay can all have serious consequences for your oral health. If such factors are robbing your mouth of its functional and aesthetic potential, it is certainly worth your time to investigate your options for renewing your smile. Dr. Beaty and our team are proud to offer full mouth restorations in Federal Way. Depending on your circumstances, you could become the proud owner of a complete, strong, and gorgeous set of teeth in a matter of weeks!
Why Choose Drew Beaty, DDS Family and Cosmetic Dentistry for Full Mouth Restoration?
Highly Trained, Highly Experienced Dentist
Comfortable, Patient-Centered Treatment
Beautiful, Long-Lasting Results
What Is Full Mouth Restoration?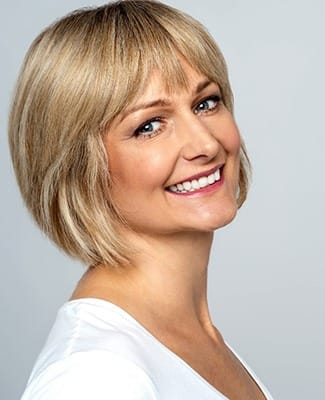 Full mouth restoration is sometimes referred to as full mouth reconstruction. It is a customized treatment plan that aims to efficiently address everything that is adversely affecting the function of a patient's teeth. Although its primary goal is not focused on aesthetics, it does have inherent cosmetic benefits because many of the treatments that improve the health of teeth also improve their appearance. (If you are mostly interested in changing the way your teeth look, a smile makeover service may be a better fit for you than full mouth restoration.)
Some of the issues that full mouth restoration can correct include:
Chipped or broken teeth
Worn down teeth
Missing teeth
Decayed and/or infected teeth
What Treatments Are Part of Full Mouth Restoration?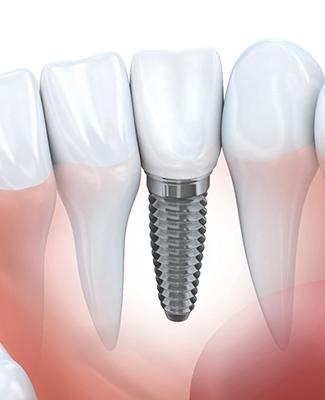 The specific treatments involved in full mouth restoration vary from patient to patient. Some of the most common procedures include:
Dental implants to rebuild lost teeth from the roots up
Dental bridges or dentures to replace teeth of patients who do not wish to or cannot receive dental implants
Dental crowns to repair broken, worn, or misshapen teeth
Root canal therapy to preserve badly damaged teeth
Extractions to remove teeth that cannot be saved via restorative services
Fillings to address spots of mild to moderate decay
The Full Mouth Restoration Treatment Process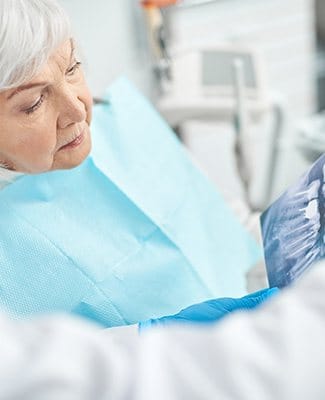 The first step in your journey to a healthy smile is a consultation with a restorative and cosmetic dentist in Federal Way. Dr. Beaty will carefully examine your mouth and take some X-Rays. He'll also chat with you about your goals for treatment and answer any questions you may have. Then, he'll get to work on designing your treatment plan. Our team will discuss pricing with you and help you explore your payment options.
Once you get started with your treatment, you will likely need to attend multiple appointments. Depending on the state of your oral health, it may be just a few weeks before your full mouth restoration is complete. However, if you require more extensive treatment or opt to receive dental implants, your timeline may be longer.
Our team is highly focused on providing a comfortable experience that leads to excellent treatment outcomes. You can expect to receive personalized support during every stage of your journey.
Are you ready to learn more about full mouth restoration? Contact us today. We are eager to help you enjoy all the benefits of a healthy, strong smile.
Full Mouth Restoration FAQs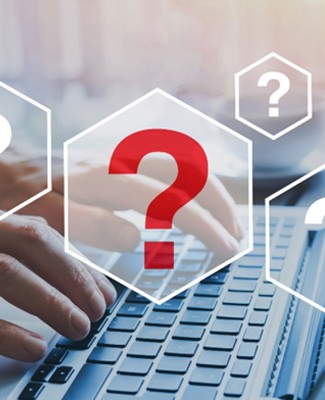 If you want to know more about full mouth restoration in Federal Way before scheduling a consultation, you've come to the right place! Our knowledgeable team has answered some of the most common questions about full mouth restoration below. We hope you find these FAQs informative! If you have additional questions or concerns, don't hesitate to contact our office.
Does Getting a Full Mouth Restoration Hurt?
Patient comfort is always a top priority at our practice. If your smile requires more complex treatment like dental implants, then Dr. Beaty will use a local anesthetic to numb the area beforehand. Do you struggle with dental anxiety? If so, sedation dentistry is also an option to keep your nerves at bay. Dental sedation has the added benefit of providing an additional layer of pain relief. You may experience some soreness and discomfort following full mouth restoration. To minimize this, your dental team will provide you with an extensive list of aftercare instructions. It may seem small, but sticking to soft foods initially, avoiding hot beverages, and prioritizing rest can make all the difference.
Can I Get a Full Mouth Restoration if I Smoke?
Candidacy for a full mouth restoration is determined on a case-by-case basis, so the decision is ultimately up to your cosmetic dentist in Federal Way. However, you will be asked to avoid tobacco products in the weeks before and after your procedure. Smoking cigarettes, cigars, and even e-cigarettes can inhibit your mouth's ability to heal, significantly increasing the chances of complications, like dental implant failure. If you're considering full mouth restoration, now may be the perfect time to finally kick the habit for good! Talk to your primary care physician if you need help quitting smoking.
I've Had a Full Mouth Restoration – Is There Anything I Can't Eat?
Once your mouth has fully healed, you will be free to enjoy all of your favorite foods again. However, during the first few days after your surgery you will likely have to stick to soft foods, like scrambled eggs, apple sauce, and yogurt. Metal-free dental crowns, entirely custom veneers, and other popular full mouth restoration treatments are extremely durable. After you've fully recovered, they'll provide you with a strong bite and beautiful smile! Of course, you should always remain cautious around cavity-causing foods like chocolate or candy, which can wreak havoc on your smile. Be sure to consume sweet treats in moderation.
How Do I Care for My Smile After Full Mouth Restoration?
Following your full mouth restoration in Federal Way, you will be expected to implement a solid at-home oral hygiene routine in order to maintain a healthy smile. Be sure to brush twice a day for a full two minutes each time, floss daily, and use mouthwash regularly. In addition, avoid unhealthy dental habits, like chewing on ice, using your teeth as tools, and grinding your teeth. Last, but most certainly not least, you should prioritize your six-month checkups and cleanings. These appointments allow Dr. Beaty and the rest of your dental team to closely monitor the condition of your teeth and gums and swiftly intervene if any oral health problems do arise.