Full Mouth Restorations – Federal Way, WA
Renew Your Smile's Health and Beauty
Trauma, genetics, and decay can all have serious consequences for your oral health. If such factors are robbing your mouth of its functional and aesthetic potential, it is certainly worth your time to investigate your options for renewing your smile. Dr. Beaty and our team are proud to offer full mouth restorations in Federal Way. Depending on your circumstances, you could become the proud owner of a complete, strong, and gorgeous set of teeth in a matter of weeks!
Why Choose Drew Beaty, DDS Family and Cosmetic Dentistry for Full Mouth Restoration?
Highly Trained, Highly Experienced Dentist
Comfortable, Patient-Centered Treatment
Beautiful, Long-Lasting Results
What Is Full Mouth Restoration?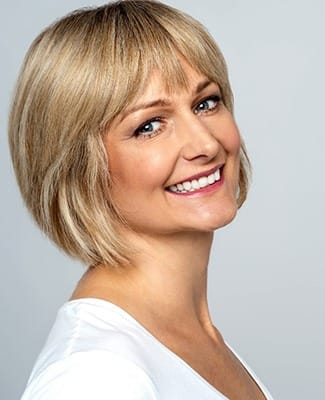 Full mouth restoration is sometimes referred to as full mouth reconstruction. It is a customized treatment plan that aims to efficiently address everything that is adversely affecting the function of a patient's teeth. Although its primary goal is not focused on aesthetics, it does have inherent cosmetic benefits because many of the treatments that improve the health of teeth also improve their appearance. (If you are mostly interested in changing the way your teeth look, a smile makeover service may be a better fit for you than full mouth restoration.)
Some of the issues that full mouth restoration can correct include:
Chipped or broken teeth
Worn down teeth
Missing teeth
Decayed and/or infected teeth
What Treatments Are Part of Full Mouth Restoration?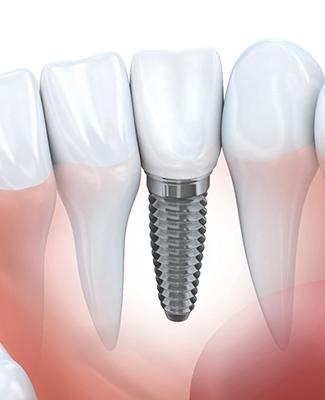 The specific treatments involved in full mouth restoration vary from patient to patient. Some of the most common procedures include:
Dental implants to rebuild lost teeth from the roots up
Dental bridges or dentures to replace teeth of patients who do not wish to or cannot receive dental implants
Dental crowns to repair broken, worn, or misshapen teeth
Root canal therapy to preserve badly damaged teeth
Extractions to remove teeth that cannot be saved via restorative services
Fillings to address spots of mild to moderate decay
The Full Mouth Restoration Treatment Process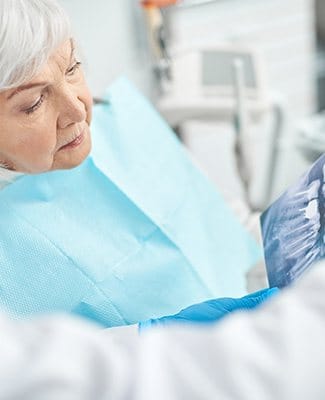 The first step in your journey to a healthy smile is a consultation with a restorative and cosmetic dentist in Federal Way. Dr. Beaty will carefully examine your mouth and take some X-Rays. He'll also chat with you about your goals for treatment and answer any questions you may have. Then, he'll get to work on designing your treatment plan. Our team will discuss pricing with you and help you explore your payment options.
Once you get started with your treatment, you will likely need to attend multiple appointments. Depending on the state of your oral health, it may be just a few weeks before your full mouth restoration is complete. However, if you require more extensive treatment or opt to receive dental implants, your timeline may be longer.
Our team is highly focused on providing a comfortable experience that leads to excellent treatment outcomes. You can expect to receive personalized support during every stage of your journey.
Are you ready to learn more about full mouth restoration? Contact us today. We are eager to help you enjoy all the benefits of a healthy, strong smile.