Dental Implants - Federal Way, WA
A Comprehensive Replacement to Rebuild Your Smile
To enjoy the security and benefits of comprehensive tooth replacement, patients choose dental implants after tooth loss. Dental implants act as a prosthetic root for the replacement device (a crown, bridge, or denture) that is secured on top. Dr. Beaty provides dental implants for patients in Federal Way, WA, as well as Auburn, Seattle, Tacoma, Lakeland South, and all surrounding areas.
Why Choose Drew Beaty, DDS Family and Cosmetic Dentistry for Dental Implants?
All-Ceramic Materials for a Natural Appearance
Partners with Highly-Trained Specialists
Improved Comfort via Sedation Techniques
How Do Dental Implants Work?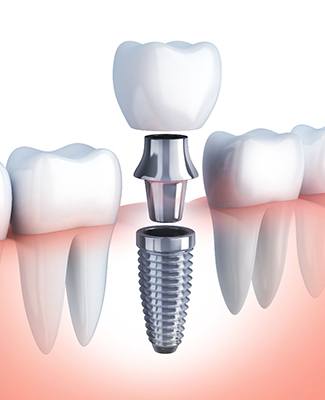 Dental implants are tiny titanium posts made of titanium, a material that has a special quality: its ability to fuse with bone. Once a dental implant has been surgically placed into your jawbone, a recovery period of four to six months is necessary for this fusion (a process known as "osseointegration") to take place. After osseointegration is complete, your dental implants are just another part of your body -- and they provide unsurpassed stability as a result.
Learn More About How Dental Implants Work
Indications for Dental Implants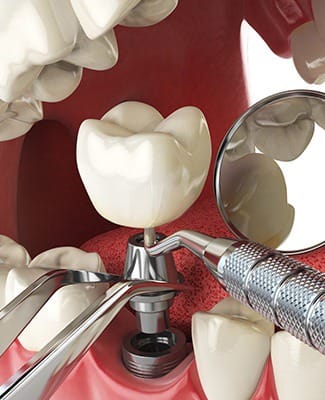 No matter how many teeth you are missing, dental implants can provide a wonderful solution. They can be used in the following situations:
Missing One Tooth
For a single missing tooth, an implant-supported crown fills the space and does not require the alteration of the teeth that surround the gap. A dental crown retained by a dental implant looks, feels, and functions just like your natural tooth.
Learn More About Replacing One Tooth
Missing Multiple Teeth
For multiple missing teeth, an implant-supported bridge or partial denture can fill in the gap. This restoration may be fixed or removable, depending on your needs and personal preference. Dental implants are especially beneficial in the case of multiple missing teeth, as they stabilize the jaw bone which would otherwise be at a high risk of rapid degeneration.
Learn More About Replacing Multiple Teeth
Missing All Teeth
For an entire arch of missing teeth, dental implants provide crucial stability for a complete denture. Sometimes, the dental implants can be restored with a full denture on the very same day as the placement. Whether fixed or removable, an implant-retained solution keeps the jaw bone healthier for longer and supports a well-balanced, nutritious diet.
Are You a Candidate for Dental Implants?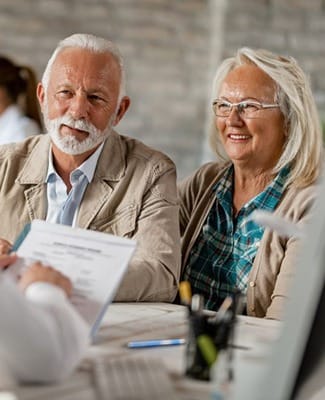 Most patients in good health who are on the brink of tooth removal or who have recently suffered the loss of one or more teeth are well suited for the procedure. The only way to know whether or not dental implants are the right choice for you is to consult your dentist. Contact our office to discuss your candidacy for implant dentistry.
Understanding the Cost of Dental Implants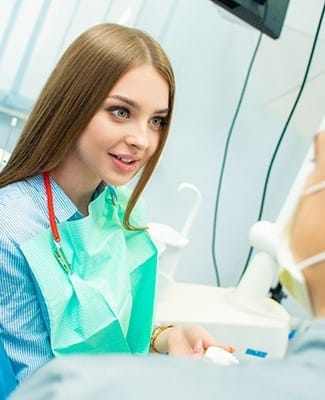 Dental implants come at a higher price than other options, but it is certainly worth the investment for a stable, long-lasting, and health-promoting tooth replacement. To understand why they are more expensive, consider the fact that dental implants are placed surgically in two stages: the initial placement followed by the placement of the abutment and the final restoration. But this is a one-time expense that will not require as many replacements as a traditional denture or bridge. No matter the cost of a dental implant procedure, you are setting yourself up for an investment that will last for decades!
Learn More About the Cost of Dental Implants
Advanced Dental Implant Procedures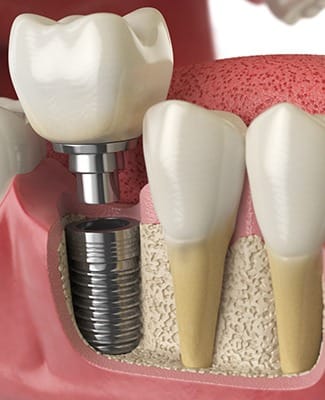 It's not always the case that a patient who wants dental implants is the perfect candidate for the procedure right away. In fact, many people who have been missing teeth for several years suffer from bone loss, which could affect the successful integration of your implants. In these cases, Dr. Drew Beaty and our team will discuss our advanced dental implant preparatory procedures to make sure that we achieve amazing results.
Learn More About Advanced Dental Implant Procedures
Dental Implant FAQ's
Curious about dental implants for yourself or for a loved one? We're happy to answer any questions you might have about the procedure so that you can make a well-informed decision that'll keep you smiling well into the future. Here are the answers to some of the more common dental implant FAQ's in Federal Way.
Are Dental Implants Right for Me?
Almost anyone with a missing tooth could be a candidate for dental implants, but there are some situations where we'll need to take additional steps before the procedure can be performed. For example, if there's been significant bone loss in your jaw, it might not be able to successfully join with and support dental implants; you could potentially still be a candidate if you get bone grafts. Also, oral health problems like gum disease will need to be dealt with so that we can avoid complications during the actual implant surgery.
How Long Will Dental Implants Last?
Compared to other restorations, dental implants have a very long lifespan. In many cases, they'll stay for 20 or 30 years, and sometimes they might even last the rest of a patient's life without needing to be replaced! To get the most out of your dental implants, brush and floss every day, and keep up your regular checkups and cleanings with Dr. Beaty.
Keep in mind that the prosthetic teeth won't have the same lifespan as the actual implant posts. In general, your prosthetics will need to be replaced every 5 to 15 years.
How Successful are Dental Implants?
Getting dental implants is considered to be a very safe procedure. In fact, the surgery has a success rate of roughly 95%! That said, to avoid failure, you need to make sure that you have excellent oral health overall. For example, if you smoke, it could stop your mouth from healing correctly and greatly increase your risk of a gum infection; these are both major reasons for implants to fail. Follow Dr. Beaty's instructions before and after the procedure so that you can keep your mouth in good shape and help ensure that you can keep your new teeth!
What Happens After the Surgery?
Before your prosthetic tooth or teeth can be placed, the area where the implant was placed needs to heal. Recovery time largely depends on the number of implants, individual healing time, and the overall health of your bones. You'll be limited to a soft food diet for a time after the surgery. Yogurt, avocados, smooth soups, mashed potatoes, cooked fruits, soft pasta and applesauce are all nutritious options.
After you get your implants, you'll have to wait for them to become fully integrated with the jaw before we can top them with crowns, bridges or dentures. In the meantime, don't forget to brush and floss very gently around the area.
Will Dental Insurance Cover Implants?
In many cases, dental insurance carriers won't choose to cover dental implants since they can be classified as a cosmetic procedure (although specific benefits will vary). That said, your plan might help with some of the surgical costs or other related procedures. Review your dental insurance coverage so that you can make a plan!