Mouthguards & Sportsguards – Federal Way, WA
Prevent Dental Emergencies with Professional Protection
Did you know the leading cause of tooth loss for people under the age of 25 is sports-related injuries? It's true. Unfortunately, we all attend too many sporting events where athletes are covered head to toe in thick padding, but their mouthguards are hanging from their helmets. It's very important to protect your smile from potential damage during athletic practice and competition. If you're not using your sportsguard regularly, you may need to consider switching to a guard that fits better. At the Federal Way dental office of Drew Beaty, DDS, we regularly create custom athletic mouthguards to protect patients' smiles. These sportsguards are more comfortable than store bought varieties, so patients are much more likely to use them consistently. If you want to protect your smile from sports-related injuries, call our team to schedule a consultation today, or ask about sportsguards during your next dental checkup.
Why Choose Drew Beaty, DDS Family and Cosmetic Dentistry for Mouthguards & Sportsguards?
Custom-Made for Optimal Comfort and Protection
Ideal for Athletes and Teeth Grinders
A Durable and Long-Lasting Solution
Who Should Use Sportsguards?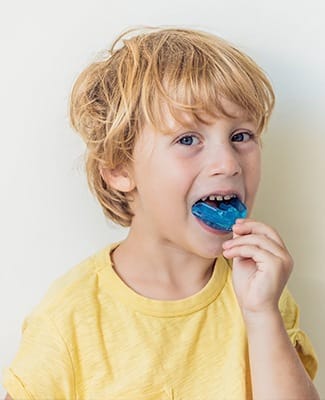 Any athlete who regularly participates in athletic competitions where their smile may come in contact with other players, hard objects, or sports equipment should wear sportsguards. This includes the obvious high impact sports like football, hockey, and rugby, but some patients are surprised to hear that we also recommend they wear mouthguards for less contact heavy sports like tennis, cycling, and swimming. Talk to our team to get a specific recommendation if you participate regularly in any athletic competition.
Benefits of Custom Mouthguards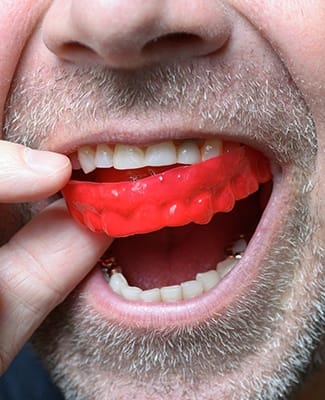 Custom mouthguards are by far the most comfortable solution. They are fitted to your exact smile, so they stay snuggly in place. There is no excess material that can cause gagging or block the airway. That means patients are much more likely to consistently use their custom mouthguards during athletic competition. This is especially true for young athletes. Most people believe that custom mouthguards will be too expensive. However, with proper care, you can use the same mouthguard for several athletic seasons. Store-bought guards are not as sturdy, and they will need to be replaced much more frequently. In short, you may actually save money in the long run by investing in a higher quality, custom mouthguard now.
Choosing the Best Possible Store Bought Sportsguard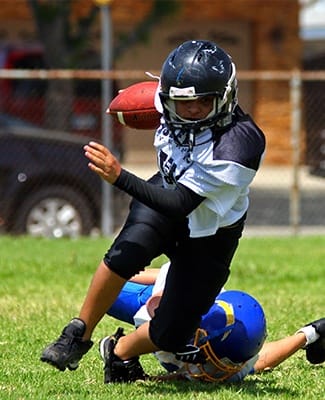 If you do decide that a store bought sportsguard is the best option for you, we can help you find one that will effectively protect your smile and fit comfortably. You'll find a wide variety of options, and any mouthguard is better than none at all. However, some of these store-bought guards are simply not going to be comfortable. Options that are "one size fits most" that can only be cut down slightly are not going to be comfortable enough to be worn consistently. Boil and bite guards are typically the best store-bought option. As the name suggests, you can partially customize the fit of these guards by placing them in hot water. Then, you will bite into the softened plastic that will mold to fit your teeth. If you want help with your boil and bite mouthguard, please don't hesitate to ask during your dental appointments. We'll be happy to assist you.