Meet the Team
Dr. Beaty's office is occupied by experienced dental assistants, hygienists, office managers and patient coordinators whose number-one priority is making you feel comfortable during your visit. They are just as passionate about providing a very high standard of care as Dr. Beaty, regardless of your needs. Their customer service expertise, dental knowledge and attention-to-detail proves their abilities to provide patient-focused care. To learn more about their path to Dr. Beaty's practice, take a moment to read their stories below!
Sally, Office Manager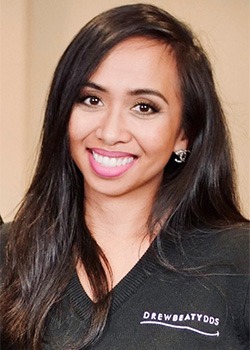 Sally first joined Dr. Beaty's practice in 2013, and she has over 16 years of experience in dentistry overall. She was born in the Philippines and came to the United States as a child, growing up in California. She then moved to Alaska at the age of 19 and stayed there for nearly a decade, followed by a year spent living in Hawaii. Finally, she settled in Washington state in 2008, which is her favorite of them all! She studied at San Joaquin Delta College and the University of Alaska in Anchorage. She's also received additional training from the Scheduling Institute and is certified in CPR. She is proud to provide high-quality knowledge and care to the patients she helps and the staff members she works with.
Outside of work, Sally and her husband Lonny have a daughter named Ahriyanna. As one of seven children, she has lots of nieces and nephews too, regularly spending her free time with family. Other hobbies include cooking, traveling, shopping, and keeping up with fitness.
Kayla, Patient Coordinator/Marketing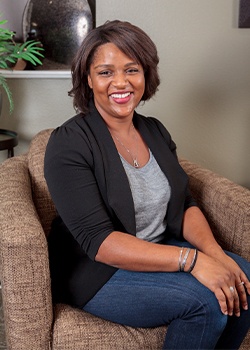 Kayla first became a member of our team in 2016. She's a very social person with lots of contagious laughter and a great sense of humor for all ages – the perfect recipe for an awesome dental visit! In addition to attending South Seattle Community College, she has additional training in Medical Billing and Information Technology from MBIT. Her favorite part of this position is being able to surprise patients with an inviting and family-friendly environment that leaves them wanting to smile.
Kayla and her fiancé Ned have a daughter named Amina and a fur baby named Gunny. When she isn't busy at work, she enjoys cooking, doing crafts, going on hikes, Zumba, and spending quality time with her family. She was actually born in the town of Beeville, TX, which is funny because she's deathly allergic and frightened of bees!
Alexis, Registered Dental Hygienist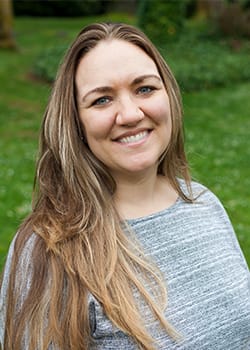 Alexis is originally from Des Moines and has been working in the dental field for almost 10 years. She studied at both Pasadena Community College and Carrington College and is also certified in CPR. She loves working in a field where she can help others every day!
Outside of work, Alexis loves spending time with her awesome family. Other hobbies include camping, hiking, watching the Seahawks and Sounders, and playing with her dogs. In the past, she worked on movie sets and even had five minutes of fame as an extra on Northern Exposure when she was little.
Jill, Registered Dental Hygienist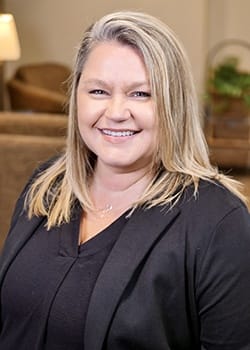 Jill first started working as a hygienist in 1994 and joined Dr. Beaty's team in 2017. She earned her education from both Green River College and Yakima Valley college. Today, she is certified in CPR, First Aid, and as a myofunctional therapist. She truly values the relationships she has built with patients throughout her career; in fact, by caring for them, she feels that she's made lots of lifelong friends! Helping others feel at ease is a true passion of hers.
Jill grew up here in Washington and hails from a close-knit, adventurous family. Outside of work, you can regularly find her hanging out with loved ones, doing outdoor activities and home improvement projects, and keeping up with her dogs.
Jordan, Dental Assistant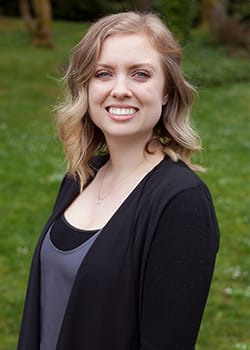 Jordan has been working in the dental field for well over five years now, first joining our team in 2016. She studied at Highline Community College and Everest Technical School, with additional training in CPR, AED, and First Aid. She has known that she wanted to work in dentistry since the 4 th grade and loves that her job allows her to interact with so many different people!
Originally from Des Moines, Jordan has a very loving, fun, and outgoing family. She actually met her husband when they were both just five years old – and his name is also Jordan! Outside of work, she spends a lot of time dabbling in house projects, gardening, going to the movies, and vacationing. She's also proud to be the "Queen of Useless/Random Knowledge," which means that she knows plenty about celebrities and movies and can sing along to almost any song on the radio.