Dentures – Federal Way, WA
Natural-Looking Full and Partial Tooth Replacements
If you have missing teeth, you know that the best thing that you can do to improve your quality life is to replace them with the help of a dental professional. But you don't need just any tooth replacement—you need one that will last for years to come!
Your dentist in Federal Way, Dr. Beaty, only recommends that best of the best when it comes to dental care—that's why we offer natural-looking and feeling dentures for our patients suffering from tooth loss. After all, we know that if your missing teeth are left alone for too long, your oral and overall health could suffer in multiple ways.
Why Choose Drew Beaty, DDS Family and Cosmetic Dentistry for Dentures?
Traditional and Implant-Retained Versions Available
Natural-Looking Materials for Better Aesthetics
Caring and Experienced Dentist
Why Should You Choose Dentures?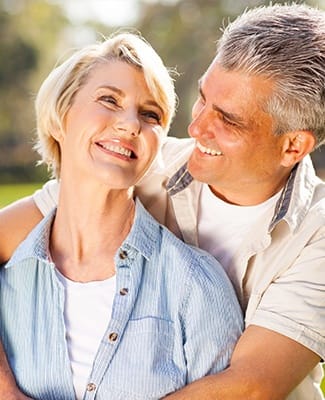 For patients who have faced severe tooth loss, you know that you need an effective, permanent solution that can help you improve the look of your smile and overall quality of life. Even if you just have sporadic missing teeth, you should still replace them right away. Whatever the situation, it's time to meet with Dr. Beaty and explore different types of dentures and how they can help you.
What Type of Dentures Are Right for You?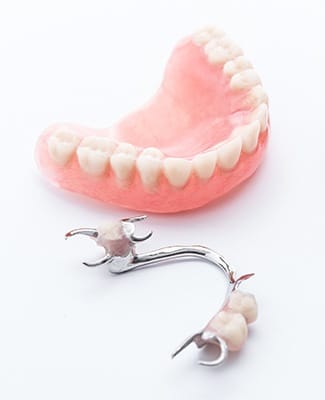 Dentures are restorative prosthetics that are used to replace missing teeth. There are two types that can address different types of tooth loss.
Partial Dentures
Partial dentures are best for patients that have missing teeth in various parts of their smile. The partial works to plug those gaps with your perfect prosthetic teeth.
Full Dentures
Full (complete) dentures are best for patients that face severe tooth loss and have lost a full arch of teeth. With a full denture, you can create a new natural-looking smile!
Your Dentist Will Help You Maintain Your Dentures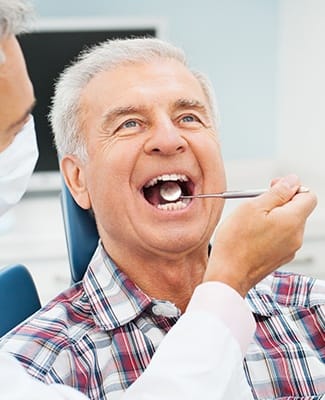 When you choose to get your dental prosthetic from Dr. Beaty, you'll gain a valuable professional resource that is there for you throughout the whole process. Maintenance is key to making sure that your denture lasts for years to come, and your dentist can help you by keeping it strong with these tips and excellent care in our office.
Brush the prosthetic using a soft-bristled denture toothbrush to remove lingering debris.
Avoid using toothpaste as it's abrasive to the materials your dentures are crafted from.
Still maintain your remaining teeth (if there are any) by brushing and flossing.
If you have severe tooth loss, you must still massage your gums with a toothbrush.
Visit your dentist at least twice a year for dental checkups and professional cleanings.
Reclaim Your Life and Your Smile with Dentures from Dr. Beaty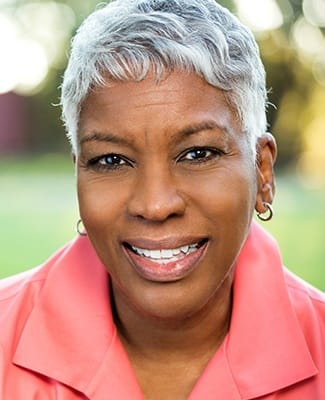 Although many people don't want to face the fact that they've lost teeth, it's important to replace them right away. Don't delay as your oral health could be suffering! Call us today to schedule your appointment.
Understanding the Cost of Dentures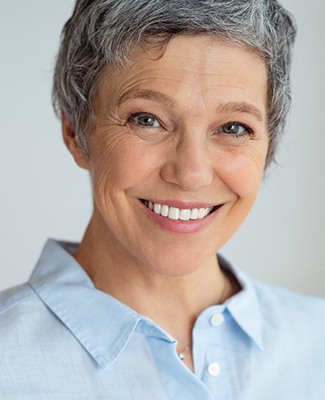 The only way to determine the cost of dentures in Federal Way is to schedule an appointment with Dr. Beaty. It is during this visit that he will examine your oral cavity and facial structure using digital imaging before creating a personalized treatment plan that includes the type of denture you'll receive as well as how much you can expect to pay for your new smile. Dentures offer great benefits and are versatile in treating all types of tooth loss. The best part is you can choose between traditional full dentures or implant dentures depending on your eligibility, budget, and preference. To better understand more about the financial side of dentures, review the information below and feel free to contact us with any questions.
Factors That Affect the Cost of Dentures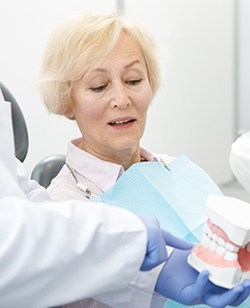 When meeting with Dr. Beaty to discuss the possibility of dentures, he will consider three important factors that are commonly used to determine the cost of treatment:
The materials used to create the base of your denture. Acrylic is most common, but the time it takes to create it must also be factored in.
The materials used to create your artificial teeth, which are typically acrylic or porcelain.
If you require preliminary treatments such as periodontal therapy or tooth extraction, as these will add to the total amount on your bill.
While it is true other dental professionals may offer dentures for cheaper, you must be careful when choosing your denture dentist in Federal Way. Why? Because less expensive doesn't always mean better quality. When working with Dr. Beaty, you can trust that he will always use high-quality materials to create long-lasting prosthetics that offer a better quality of life.
Are Implant Dentures More Expensive?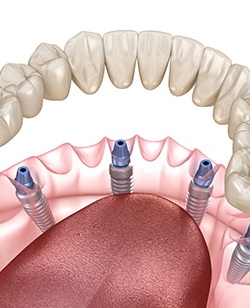 Yes, it is true that implant dentures are more expensive up front; however, when you consider their longevity, stability, and optimal functionality, they are actually more cost-effective in the long run. These permanent prosthetics are surgically placed into your jawbone instead of sitting on top of your gums and requiring a dental adhesive to help hold them in place. Creating a solid foundation for your new smile, you will find they are much easier to clean and maintain, making for a much more enjoyable experience that can ultimately save you money.
Does Dental Insurance Cover Dentures?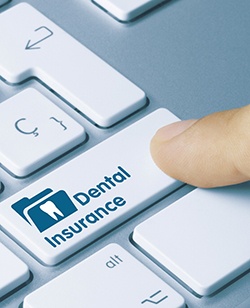 Most dental insurance plans do provide some level of coverage for dentures. Because they are considered a necessity, your insurance carrier will likely agree to pay about 50% of the total cost. Of course, your annual maximum will be considered. If you've already used some of your yearly maximum this year, it's unlikely your insurance company will pay a full 50%. No matter how your insurer plans to handle your treatment costs, you can count on our team to help you navigate the process and get the most out of your benefits while saving the most money.
Other Options for Making Dentures Affordable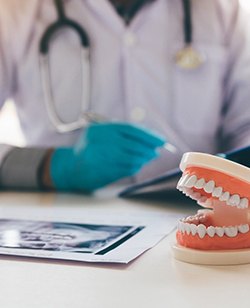 To help make your dentures in Federal Way more affordable, Dr. Beaty and our team are pleased to provide two alternative ways to pay for treatment:
Flexible Financing Through CareCredit: If you are eligible, you can apply for low or zero interest payment plans.
Dental Savings Plan: Paying one low annual fee, you gain access to basic dental care and receive discounts on other available services without the unnecessary deductible, annual maximums, and waiting periods. This is a great option if you are uninsured.
Denture FAQ's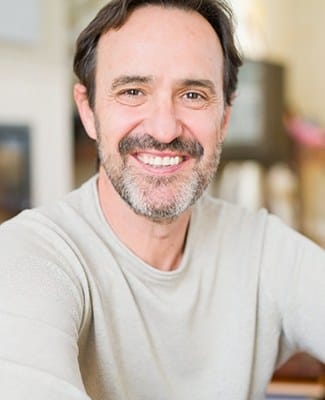 Still have questions about dentures in Federal Way? Please don't hesitate to contact our office if you have any specific concerns. However, we also know you may like to do your own research beforehand, which is why we've included the answers to some of the most frequently asked questions about dentures below. Read on to learn more!
What is Life with Dentures Like?
Once you get your dentures, there will be a slight adjustment period. You may find it difficult to speak and eat during the first few days, but you'll quickly get better with a little practice. At first, try eating soft foods in pre-cut, easy to chew bites. If you have trouble saying any words specifically, read them out loud in front of a mirror. In no time at all, you'll be confidently smiling, chewing, and talking!
Can I Sleep with My Dentures?
Before going to bed, it's vital that you take your dentures out and soak them in soaking solution or water over night. This keeps them moist, which maintains their shape, and it shakes loose food debris and bacteria from a day of use. Additionally, removing your dentures gives your gum tissue a break – wearing them for too long can cause irritation and soreness. Just be sure to store your dentures in a safe place where they can't be easily knocked over.
What Should I Do if My Dentures are Loose?
If your dentures are loose, don't adjust them or try to make any changes on your own. If you try to take matters into your own hands, there is a good chance that you'll damage your prosthesis. Slipping dentures can be managed with denture adhesive, but if your smile is ill-fitting, contact our office right away. One of our experts will carefully examine your smile before making any necessary adjustments for a comfortable and nicely fitting set of teeth.
When Do I Need to Replace My Dentures?
The lifetime of your dentures will depend on how well you care for them. As long as you follow the proper steps for maintenance above, you'll be able to enjoy your smile for at least 5 to 7 years. After, you'll need to come into our office for a replacement. Over time, dentures will begin to lose their shape, which is why it's important that we provide you with an updated prosthesis. Once you receive your replacement, you'll notice your increased speaking and chewing confidence.
Can Dental Implants Help My Dentures?
If you're tired of shifting dentures and applying adhesive, there is a much more stable and permanent option. By combining dental implants with dentures, we can give you a full smile replacement that looks, feels, and functions just like your original one. The key lies with dental implants – small titanium posts that are surgically placed in the jawbone to act as artificial tooth roots. Titanium is biocompatible, which means the implants will fuse to your jawbone for ultimate stability. We can use an average of 4 dental implants to support your denture.