Dentist – Federal Way, WA
Get to Know Dr. Brandon Walker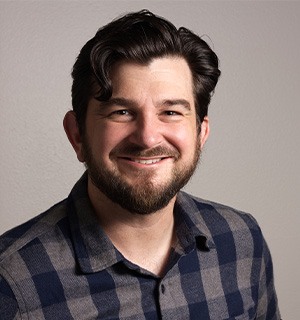 No stranger to the dentist, Dr. Walker finds joy in helping patients find comfort and confidence in their dental experience. He feels blessed to know that he can build connections with others in his community while working with them to reach their dental goals. With nearly a decade of experience and counting, he looks forward to meeting you and providing you with the highest-quality care you deserve!
Why Did You Decide to Become a Dentist?
Throughout his military career, he experienced unfortunate dental trauma and chronic pain as a result of antiquated, high-volume practice philosophies. His personal challenges have afforded him a unique perspective as a dental provider with a high level of empathy for his patients. As a Master of Biomimetic Restorative Dentistry, Dr. Walker aims to bring modern, conservative treatment alternatives to patients who value the personal touch of a caring, healthcare-oriented clinician.
Where Did You Study Dentistry?
Dr. Walker is an enthusiastic graduate of the Alleman Center of Biomimetic Dentistry and the University of Washington School of Dentistry. He proudly served as a Signals Intelligence Collector & Analyst in the United States Marine Corps from 2005-2015 and earned a B.S. in Public Health from American Military University. He is an avid member and table clinic presenter of the Academy of Operative Dentistry (AOD) with a special interest in microscope-enhanced direct and indirect biomimetic restorative dentistry.
As a passionate educator and lifelong learner, Dr. Walker embraces all forms of continuing education to remain up-to-date on cutting-edge restorative dentistry so that he can provide excellent care to a wide variety of patient populations. He is most proud of his participation in two clinical externships in rural Montana and completion of the unique "Successfully Treating ALL Patients with Anxiety & Special-Needs" hands-on course with world-renowned clinician and educator Dr. Harvey Levy.
Outside of the Dental Office, What Do You Like to Do?
When he isn't working on improving pearly whites, Dr. Walker enjoys spending time with his son and doing outdoor activities, such as biking, swimming, soccer, exploring the outdoors, and walking their dog named Teddy. He also plays an active role in his son's schooling, as he's a member of the PTA and volunteers at the school as much as he can. In his free time, Dr. Walker has a passion for coffee and loves spending his Sundays worshipping with his church community and teaching swimming lessons as an Adaptive Swim Instructor for teenagers and special needs children. One cool fact about him: he's a Black Belt in Marine Corps Martial Arts!