Teeth Whitening – Federal Way, WA
Brighten Teeth Multiple Shades Quickly and Easily
When you take a close look at your smile in the mirror, what do you see? Are your teeth white—or is the color beginning to match that café au lait you had this morning? Coffee is certainly a popular beverage around this town, but it's not without a few drawbacks, one of which is stains on your teeth. Fortunately, there is a convenient and affordable solution. Cosmetic dentist, Dr. Beaty offers Zoom! whitening in Federal Way to lift stains and discoloration. And if you are a new patient, then you can take advantage of our special offer—Zoom! teeth whitening for only $399 after the $50 mail-in rebate!
Why Choose Drew Beaty, DDS Family and Cosmetic Dentistry for Teeth Whitening?
Powerful Bleaching Gels Not Available in Stores
Fast Whitening In One Visit
Caring Dentist That Caters to Your Needs
Reasons for Stained and Discolored Teeth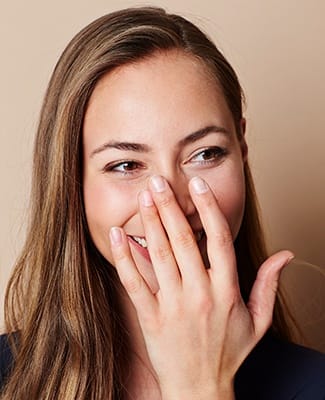 Infants have teeth that are almost perfectly white. Permanent teeth, however, are white but tend to have an undertone that is yellow, gray or brown. As we age, this tone usually becomes more noticeable. But in addition to this genetic programming, there are several other reasons why our smiles darken.
As mentioned above, coffee is a leading culprit, along with many other beverages and foods including tea, red wine, tomato sauce, berries, chocolate and more. Smoking and chewing tobacco contain nicotine, which can cause deep stains, too. Other factors that contribute to a less than white smile include:
Microscopic cracks in tooth enamel that trap food debris
Teeth grinding
Radiation and some forms of chemotherapy treatment for cancer
The antibiotic tetracycline if taken during tooth development
Why Choose Professional Teeth Whitening?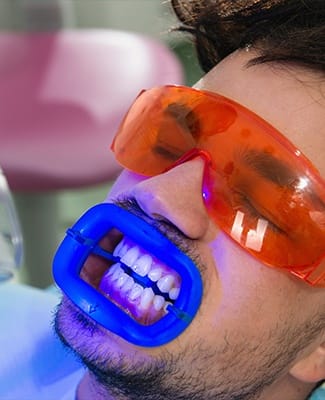 Dr. Beaty and his team realize that there are many ways to whiten your teeth and many of them are sitting on the shelf at your grocery store or pharmacy. And that's the problem—they are sitting on a shelf and there's no telling how long they've been there. For the best results, whitening ingredients need to be fresh and potent.
With professional teeth whitening in Federal Way, you can be certain that your smile is being treated with a solution that is strong and safe. Dr. Beaty has chosen Zoom! by Phillips. This whitening system uses a higher concentration of either hydrogen peroxide or carbamide peroxide to eliminate extrinsic and intrinsic stains—those that are on the surface of teeth as well as those below.
The Teeth Whitening Process
A one-hour treatment is all you need to have a white and rejuvenated smile. The Zoom! bleaching gel is applied, and a special lamp directed toward your teeth speeds and enhances the whitening process. These steps can be repeated until the desired degree of whiteness is achieved. Most patients leave with a smile that is several shades brighter.
Ready to learn more about Zoom! teeth whitening or our special offer? Get in touch with Dr. Beaty's office today. We warmly welcome patients from Auburn, Seattle, Tacoma, Lakeland South, and all surrounding areas.
Teeth Whitening FAQs
Even after reading all about teeth whitening above, you may still have some questions or concerns about the treatment. That's why we've taken the liberty of answering some of the questions about teeth whitening in Federal Way that we get asked the most often.
How Can I Make My Results Last?
Because you just invested time and money into a teeth whitening treatment, it's understandable that you want your results to last as long as possible. Unfortunately, even our professional whitening isn't meant to last forever. However, there are a few measures you can take to prolong the lifespan of your newly brightened smile, some of which include:
Brushing and flossing on a daily basis
Visiting us every six months for a checkup and cleaning
Maintaining a nutritious diet
Consuming staining drinks like coffee and tea through a straw to minimize direct contact with the teeth
Quitting bad oral habits like smoking and nail-biting
If you have any questions, or if you notice your teeth are starting to become discolored again, don't hesitate to contact our office. We'll be more than happy to give you more tips to maintain your results.
Will Teeth Whitening Cause Sensitivity?
Many over-the-counter whitening products contain ingredients that are not approved by the American Dental Association (ADA) and may in fact be harmful. One of the most common side effects is enamel erosion, which results in sensitivity and may increase your risk of cavities.
When you visit Dr. Drew Beaty for teeth whitening treatment, however, you can rest easy knowing our product doesn't contain any ingredients that could harm your teeth. Our system has been approved by the ADA, guaranteeing its safety. Typically, our patients experience little to no sensitivity after treatment; if they do, it's temporary and extremely mild.
Is Teeth Whitening Bad for My Oral Health?
Store-bought kits can be a bit unpredictable when it comes to how they affect the health of your pearly whites. That's why we highly recommend visiting a dentist for professional treatment instead. We only use the best products that won't damage or irritate your teeth and gums.
I Have a Dental Restoration. Can I Still Get My Teeth Whitened?
We usually do not recommend that patients with dental restorations undergo teeth whitening. This is because crowns, veneers, fillings, and bridges are not porous like tooth enamel. As a result, the bleaching gel won't affect them nearly as much. This would cause your restorations to stand out in your smile amongst your freshly brightened teeth.