Preventive Dentistry – Federal Way, WA
The Key to Long-Term Oral Health
Why Choose Drew Beaty, DDS Family and Cosmetic Dentistry for Preventive Dentistry?
Recognition as a Top Seattle Dentist
Oral Cancer Screenings via the VELscope Device
Comfortable and Comprehensive Exams and Cleanings
Dental Checkups & Cleanings
Twice-annual checkups and cleanings are recommended for patients of all ages. These preventive appointments are important for removing tartar buildup, which is the hard, yellow substance you just can't clean with brushing and flossing alone. Plaque and tartar lead to cavities and gum disease, so their regular removal is important for solid oral health.
During your checkup and cleaning, your dental hygienist will thoroughly clean the surfaces of your teeth and around your gum line. Once your teeth are sparkling clean, Dr. Beaty will evaluate your oral health. This portion of the appointment involves performing a visual examination of your teeth, gums, and all oral structures. He will also look over any X-rays we have taken. If potential problems like weak spots on the teeth, worn dental work, cavities, gum disease, or other issues are apparent during this checkup, Dr. Beaty will determine your need for restorative care and make appropriate recommendations.
Learn More About Dental Checkups
Dental Sealants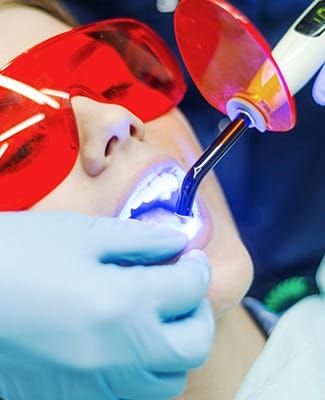 The nooks and crannies that cover your back teeth make the molars a prime spot for the bacterial buildup that causes cavities. Fortunately, we have an excellent defense against tooth decay in the molars. They are dental sealants, or thin, clear plastic coverings that are painted directly onto the back teeth. Completed in just about five minutes each, the sealant material is applied to the chewing surface of the tooth and quickly dried under a high-powered light. It's a painless procedure that can protect the molars from tooth decay for years after the application. Cavity-prone children especially benefit from dental sealants, but they are a good option for preventing cavities in patients of any age.
Learn More About Dental Sealants
Mouthguards / Sportsguards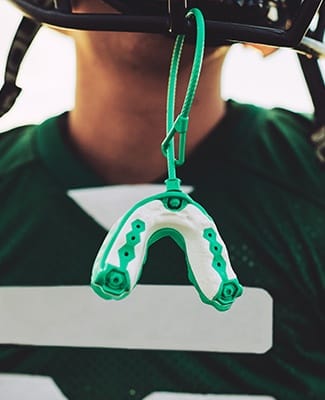 Nighttime teeth grinding leads to worn teeth, and sports injuries are the number one cause of dental emergencies. Protect your teeth from excessive force and trauma with a custom-fit mouthguard. Whether you grind your teeth at night or are at-risk of suffering a blow to the face during your next game or competition, don't skip out on necessary smile protection. Dr. Beaty provides custom-fit mouthguards and sportsguards for nighttime teeth grinders and athletes of all ages and levels of play.
Fluoride Treatment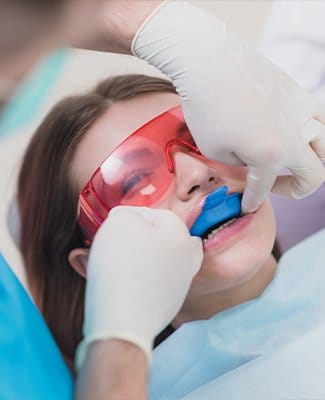 Fluoride has become a very common mineral we encounter in our daily lives, whether it's in our oral care products, the foods we eat or our faucet. This is because the mineral is incredibly effective at strengthening tooth enamel and making it more resistant to cavity-causing bacteria. After you or your child's cleaning, Dr. Beaty recommends fluoride applications to keep patients safe from future cavities. We believe it's one of the best preventive measures to keeping your smile healthy by your next regularly scheduled appointment.
Sleep Apnea Treatment
Daytime sleepiness, chronic snoring, frequent waking throughout the night – you don't want to ignore the signs of sleep apnea. The condition results in chronic fatigue and has been linked to high blood pressure, stroke, heart attack, and even premature death. Dr. Beaty can advise you on whether your obstructive sleep apnea is best treated using CPAP (continuous positive airway pressure) or with a removable oral appliance. You deserve a full night's sleep, and we can help you regain yours with sleep apnea treatment.
Learn More about Sleep Apnea Treatment
Gum Disease Treatment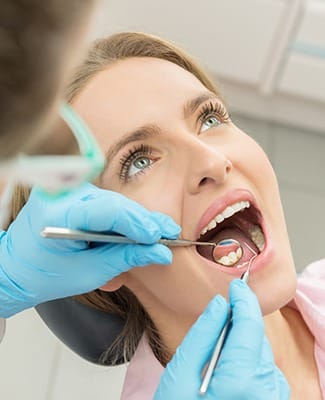 What's the number one cause of tooth loss in adults over the age of 35? It's periodontal (gum) disease, and it affects more people than you might expect. In fact, the majority of American adults exhibit the symptoms of gum disease. Thankfully, the condition can be alleviated with effective treatment from Dr. Beaty. In its beginning stages, gum disease responds to improved oral hygiene – including better brushing, flossing, and a couple extra visits to the dentist. Once periodontal disease has advanced beyond these early stages, non-surgical scaling and root planing (also known as a deep cleaning) can treat the condition. Scaling and root planing clean above and below the gum line, is usually completed in a few visits to the dentist, and may be combined with an antibiotic to fully heal the infection.
Learn More about Gum Disease Treatment
Children's Dentistry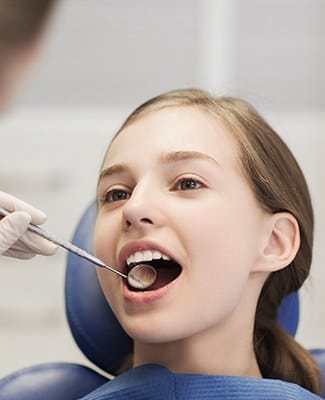 We provide all of our patients with personalized, attentive care, and we are especially committed to making sure our younger patients have positive dental experiences. Why? Children are still forming their opinions on everything, including how they feel about the dentist. In addition to special children's services like dental sealants, fluoride treatments, and orthodontic evaluations, Dr. Beaty and our whole team treat children with the friendly, fun approach little ones love.
Learn More about Children's Dentistry
Oral Cancer Screenings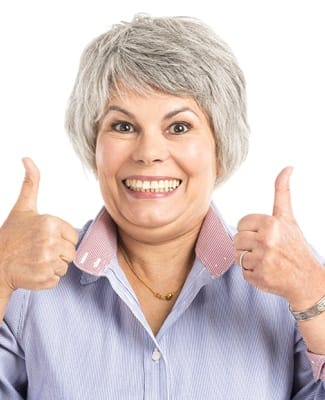 Oral cancer is a serious condition that will claim thousands of lives this year, but by undergoing regular screenings from Dr. Beaty, you can better protect yourself from developing the condition. If, however, there are any signs of oral cancer, through early detection and treatment, your chances of surviving five years or more and recovering are as high as 75%. To schedule a semi-annual preventive care visit and to protect your oral health, contact our Federal Way office today!