Emergency Dentist – Federal Way, WA
Relieving Pain for Healthy Smiles
Are you experiencing a dental emergency? Don't delay seeking treatment. There's no time to waste when you have a knocked-out tooth, a broken tooth, a severe toothache, or anything else you think may require urgent care. Drew Beaty, DDS is your emergency dentist in Federal Way, WA. Call our dental office and we'll always do our best to say "yes" to getting you in to see the doctor right away. You deserve better than to be left waiting in pain. Patients in Auburn, Seattle, Tacoma, and Lakeland South are welcome to come to Dr. Beaty's dental office during a dental emergency, where we say yes to same-day dental care when you need it most. Contact us as soon as your next urgent situation pops up and we'll have you on your way to enjoying a healthy, whole smile as soon as possible.
Why Choose Drew Beaty, DDS Family and Cosmetic Dentistry for Emergency Dentistry?
Same-Day Appointments for Quicker Care
Experienced Dentist with Unique Skillset
Early Office Hours to Meet Patient Accommodations
How to Handle Common Dental Emergencies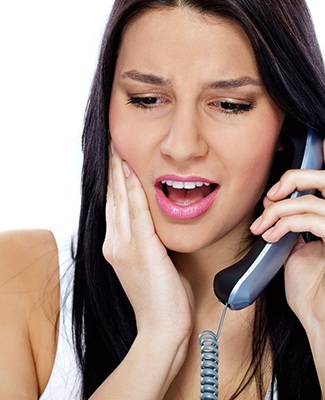 In the meantime, here's what you can do to increase the chances of a quick recovery following the most common dental emergencies.
Toothaches
When you have a toothache, check the area for signs of damage. Is the tooth broken? Is there something stuck between teeth? Carefully brush and floss around the area to remove any stuck items. If your child has a toothache, help them floss and rinse. Toothaches in children are frequently caused by a food particle lodged between the teeth. If the pain persists, take an over-the-counter pain medication as directed until you can reach our dental office. You can also use topical pain-relieving ointments to numb the area. Apply an ice pack to the affected area in 10-minute intervals for swelling. You should try to avoid eating until after you visit our office, but if you do need to eat a meal, avoid chewing with the aching tooth.
Chipped/Broken Tooth
Collect the larger pieces for possible reattachment. Then, check for sharp edges that may damage your surrounding teeth or soft tissue. Cover any sharp edges with orthodontic wax or bite down on gauze. You should also bite down on gauze if your tooth is bleeding. Then, follow the directions above for toothaches until you reach our office.
Knocked-Out Tooth
Collect the tooth and rinse away any debris. Place the tooth back into its original socket or a bag of milk if the former is not possible. Do not handle the tooth by its root. Bite down on gauze or clean cloth to slow bleeding. You can also use ice packs at 10-minute intervals to slow bleeding, relieve pain, and prevent inflammation. You can take over the counter pain relievers but avoid aspirin as it can thin blood, making it more difficult for you to stop bleeding. Other pain relievers also thin blood to some extent, so make sure you pay attention and forego use if bleeding intensifies. Avoid eating if possible, and if not possible, do not chew with the area of your smile where the tooth is missing.
Lost Filling/Crown
Following the loss of a filling, you should follow the directions above for chipped or broken teeth. If a crown is knocked out, do your best to replace it. If not possible, store the crown safely and bring it with you to our dental office. If you're experiencing pain or inflammation, follow the directions for toothache.
How to Prevent Dental Emergencies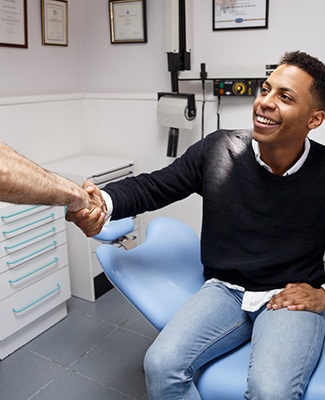 There are situations where emergencies will just happen – no matter how hard you try to avoid them, but there are some steps you should take to minimize your risk, including:
Brush and floss daily
Visit our dental office team at least twice a year for checkups and cleanings
Use mouthguards to protect teeth from nighttime grinding and clenching
Don't forget your sportsguard if you're an athlete
Don't use teeth as scissors, nut crackers, or other tools
Avoid chewing on ice, fingernails, or other hard objects
Understanding the Cost of Emergency Dentistry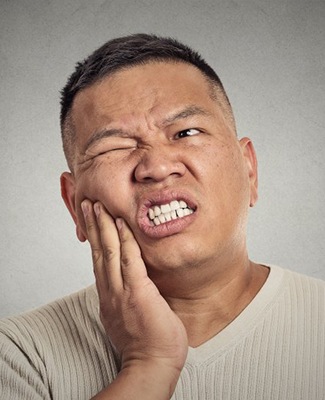 If you're curious about the cost of dental emergencies in Federal Way, the best step to take is to contact our office. We are always happy to walk you through what happens next and answer any questions you may have. Until then, we've also included some significant information on what influences the overall cost of your treatment. Read on to learn more!
Every Dental Emergency is Different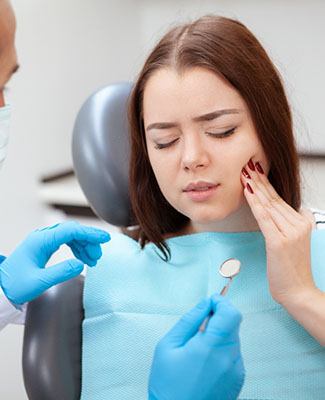 An emergency dental visit is relatively inexpensive. During your appointment, one of our experts will examine your smile and decide what treatment you may need. Because no two cases are the same, it's almost impossible to provide you with an estimate before looking at the issue in person. After we find the root of the problem, we may recommend one of the following common treatments associated with dental emergencies:
Extractions
Dental crowns
TMJ treatment
Root canal therapy
And more!
We will always describe our findings and make you aware of the price of your treatment before beginning. Once you know the plan, we can get you out of pain and back to smiling.
Taking Care of Your Smile Can Save You Money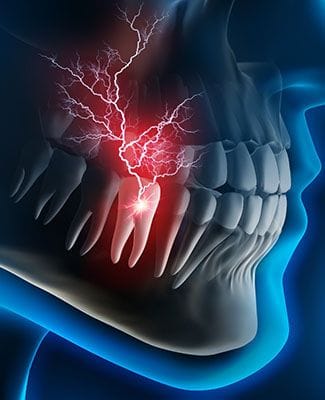 While some dental injuries are accidents that can't be avoided, many dental emergencies occur due to poor dental hygiene over time. Investing in your routine dental appointments and your daily at-home care can save you thousands in avoided emergencies.
Once you're aware of the problem, it's important to take action right away. Unlike some medical conditions that can get better with time, dental emergencies will only become more serious and costly if you put them off. For example, a necessary root canal could easily turn into a complete tooth extraction if you don't contact our office for an appointment as soon as possible.
Does Dental Insurance Cover Dental Emergencies?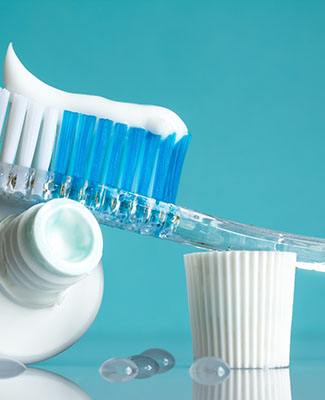 Most dental insurance plans do offer some form of coverage for dental emergencies. Typically, they'll give you an annual emergency exam, while covering 50% to 80% of treatments associated with dental injuries like extractions, dental crowns, and root canal therapy. That said, coverage will vary from plan to plan, which is why its important to confirm with your provider. We are always happy to communicate with your insurance to maximize your benefits the best we can.
Other Options for Making Dental Emergencies Affordable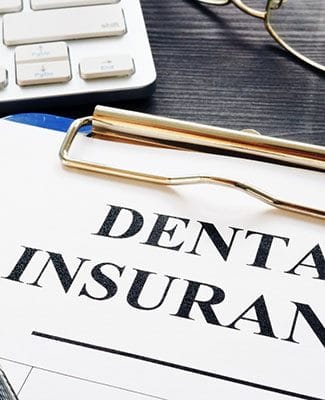 Dr. Beaty, an expert emergency dentist in Federal way, takes pride in offering the most cost-effective dentistry available. If you don't have dental insurance, don't worry! We offer alternative financing through CareCredit, where patients can enjoy low-to-no interest financing and choose the monthly payment option that works best for them. Additionally, we have our own in-house savings plan, which allows patients to receive discounted dental services for a low annual fee. We are always ready to assist you with any questions you may have about your dental emergency. Please don't hesitate to contact us so we can help!
Root Canal Therapy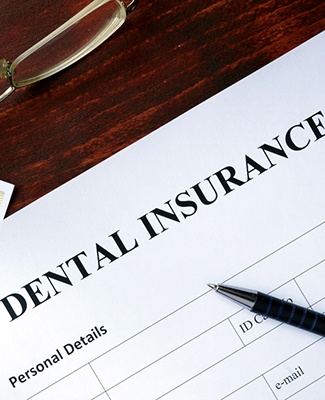 The words "root canal" may strike fear into your heart, but there's nothing to be scared of when it comes to this procedure. In fact, it's one of the most common ways we relieve intense toothaches. When a tooth becomes decayed or damaged to the point where bacteria reach the inner chamber where the nerve is located (known as the pulp), it creates severe pain. With root canal therapy, we remove the damaged pulp, seal off the inner chamber from future infection, and restore your tooth with a filling or crown. All in all, root canal therapy soothes your pain and saves your tooth from needing to be extracted.
Learn More About Root Canal Therapy
Dental Emergency FAQs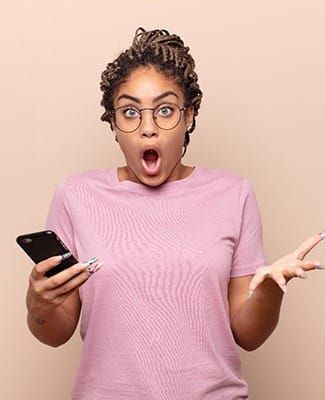 Dealing with dental emergencies is stressful and overwhelming, which is why we always recommend contacting our office if you ever find yourself in this situation. For your benefit, we've also included some commonly asked questions that we get from patients below as well.
Will my oral pain go away on its own?
While you may be tempted to put off visiting your emergency dentist in Federal Way, we're here to let you know that could mean bad news for your oral health. Often times, we have emergency patients who try to save themselves time and money by seeing if the problem works itself out on its own. Unfortunately, that decision typically results in a more dire problem that requires invasive treatments that aren't completely covered by dental insurance companies. Plus, you'll be taking the risk of causing permanent damage to your smile. The sooner you visit us for treatment, the better!
How can I manage pain from a dental emergency?
If you're experiencing severe pain, we recommend taking an over-the-counter pain reliever like ibuprofen to help make you more comfortable until you get to our office. If you do this, be sure to keep the medication from making direct contact with the gums, because it could cause a burning sensation if there's an infection. Another way to ease your pain is to place a cold compress on the area for 10 minutes on, 10 minutes off, for up to an hour. This will cause the blood vessels to constrict, limiting any bleeding.
What should I do if I have a dental emergency outside of your office hours?
If you have a dental emergency in Federal Way outside of our office hours which are from 7am to 4pm every Monday through Thursday, still call us and leave us a message! We'll get back to you as early as possible the next business day and set up an appointment for you. If you're experiencing a severe toothache followed by a fever, a broken or fractured jaw, or any issue that makes it difficult for you to breathe or swallow, visit the nearest emergency room as soon as possible.
Are root canals painful?
Many patients who have toothaches come into our office fearing that we'll tell them they need a root canal. This treatment is widely misconceived as one that's pain causing, not pain relieving, which is entirely untrue. We make sure that your mouth is completely numb before conducting the treatment. Plus, many patients say that they feel much better after treatment because their severe toothache goes away!