Emergency Dentist – Federal Way, WA
Regain a Healthy, Pain-Free Smile
Are you experiencing a dental emergency? Don't delay seeking treatment. There's no time to waste when you have a knocked-out tooth, a broken tooth, a severe toothache, or anything else you think may require urgent care. Dr. Drew Beaty, DDS is your emergency dentist in Federal Way, WA. Call our dental office and we'll to see you right away. You deserve better than to be left waiting in pain. Patients in Auburn, Seattle, Tacoma, and Lakeland South are welcome to come to Dr. Beaty's dental office during a dental emergency, where we say yes to same-day dental care when you need it most. Contact us as soon as your urgent situation pops up and we'll help you regain a healthy, pain-free smile as soon as possible.
Why Choose Dr. Drew Beaty, DDS for Emergency Dental Care?
Same-Day Appointments for Fast Emergency Care
Early Hours and Late Appointments Available on Wednesdays
Multiple Options to Make Emergency Dental Care Affordable
What to Do in a Dental Emergency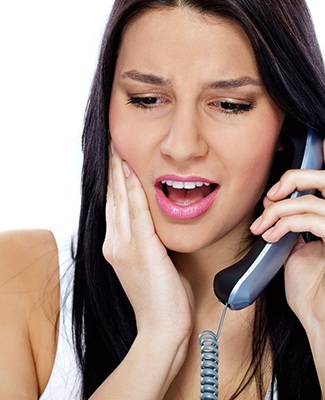 Dental emergencies are often sudden and alarming. Nonetheless, it's essential that you act quickly and correctly to prevent the issue from getting worse. If you are experiencing a dental emergency, here's what you should do:
Call our office for a same-day appointment: Don't hesitate to give us a call right away! We'll do our best to schedule you for a same-day emergency appointment and give you personalized first-aid instructions for managing your situation until you reach us.
Your emergency dental exam: When you arrive at our office, your Federal Way emergency dentist Dr. Beaty or Dr. Mirick will perform an exam, taking X-rays as needed.
Review the findings and create a treatment plan: After your examination, we'll review our findings with you and fully explain all your treatment options. We'll work with you to choose the one that best fits your needs and budget.
Get the emergency care you need: As soon as you've settled on a treatment plan, our team will get to work right away to get you out of pain and preserve your natural teeth.
The Most Common Dental Emergencies
There are many situations that qualify as a dental emergency, though they are not all as easy to identify as a broken or knocked-out tooth. If you are in pain or are experiencing any new or worrisome symptoms, don't hesitate to get in touch with us. We encourage you to call even if you're unsure whether you need urgent dental care or not. Over the phone, we'll help you determine how soon you need to be seen and schedule your appointment accordingly. Here are some of the most common dental emergencies we treat:
Understanding the Cost of Dental Emergencies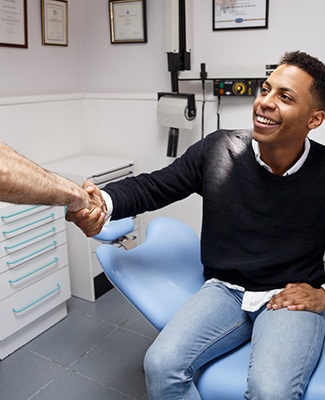 Among your many concerns during a dental emergency, you'll probably find yourself worried about how much it will cost to stop your pain or fix your teeth. While we can't give you an answer until we know what kind of emergency you're suffering from, we'll always make sure that you're aware of the costs involved before moving forward. Below is a brief guide that will give you an idea of what to expect when it comes to paying for a dental emergency as well as ways to save money on your care.
Every Dental Emergency is Different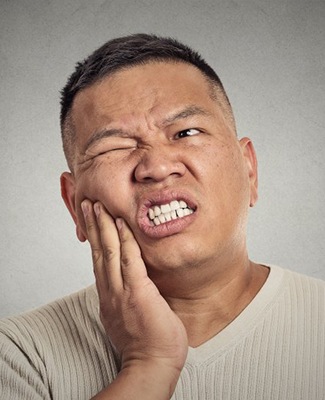 The emergency visit itself will not be particularly costly. At this point, our goal will be to figure out what treatments are necessary to help you get back to normal. Of course, an estimate of the final cost is very difficult to make because different treatments may be needed depending on what the actual cause of the problem is. For example, some people only need fillings and dental crowns while others will need root canal therapy and extractions. And if TMJ treatment is required, there could be various ways to relieve your pain. No matter what is actually needed, though, we'll let you know what you can expect to pay before the process actually begins.
Does Dental Insurance Cover Dental Emergencies?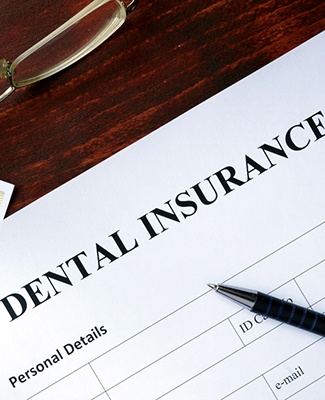 Most of the time, dental insurance will offer some level of coverage for emergency situations. However, no two plans are exactly alike, so you shouldn't make any assumptions about your coverage without checking with your insurance carrier first. Generally, though, you can expect them to pay for one emergency exam per year. Also, most of the common restorative services used to stop pain and repair teeth receive around 50% to 80% coverage, although again, this will vary from plan to plan.
Other Options for Making Dental Emergencies Affordable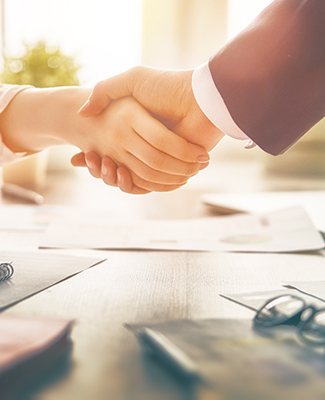 Uninsured patients can sign up for one of our monthly dental savings plans. You'll enjoy a discount on many of our services, including our emergency treatments. Also, dental financing is available for those who would have trouble paying their out-of-pocket expenses in a single installment; we can help you apply for a CareCredit financing plan.
Taking Care of Your Smile Can Save You Money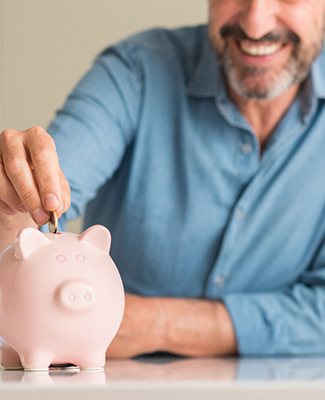 The most affordable kind of dental emergency is one that never takes place. Of course, not all emergencies are avoidable, but investing in a good oral hygiene routine and regular checkups generally goes a long way towards preventing cavities and gum infections, which in the long run could save you hundreds or even thousands of dollars on dental care.
Should an emergency occur despite your best efforts, it will be better for your bank account to have it taken care of now instead of putting it off until later, no matter how worried you might be about the initial cost. Toothaches and other dental issues have a tendency to become more severe over time, and the solutions for treating them will likely become more complex costly.
Keys to Preventing Dental Emergencies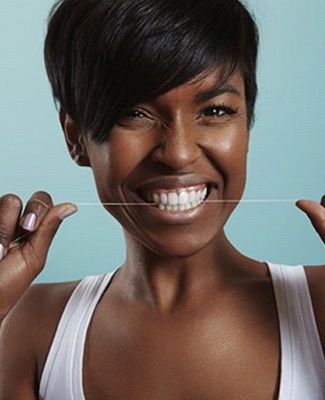 No matter how hard you try to avoid them, there are many situations where dental emergencies will just happen. That being said, there are several precautions you can take that will minimize the chance of damage to your smile – and it doesn't involve anything you shouldn't already be doing! Here are five simple keys to minimizing your risk for dental emergencies.
Keep Up with Your Regular Dental Checkups & Cleanings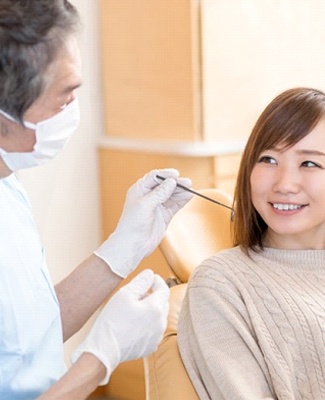 One of the most effective ways to prevent dental emergencies in Federal Way is to visit our office at least twice a year for a routine checkup and cleaning. Many dental health problems aren't actually noticeable in their early stages, which means you could be heading toward an emergency without even knowing it! That's why having Dr. Beaty examine your mouth every six months is crucial. He'll be able to spot potential emergencies early on and treat them before they cause any trouble. Our team will also give your teeth a professional cleaning and provide you with the guidance you need to maintain a healthy smile at home.
Establish Good At-Home Oral Hygiene Habits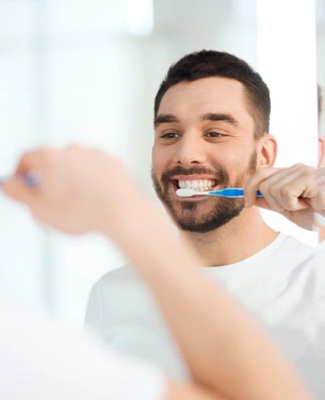 Of course, it's also important to keep your smile clean between appointments by flossing daily and brushing twice a day. Poor oral hygiene allows bacteria, plaque, and tartar to accumulate on your gums and teeth. Eventually, these particles weaken your tooth enamel and inflame your gum tissue, contributing to cavities and gum disease, respectively. You can prevent this by brushing and flossing – as well as rinsing with mouthwash – every day.
Be Careful with Your Diet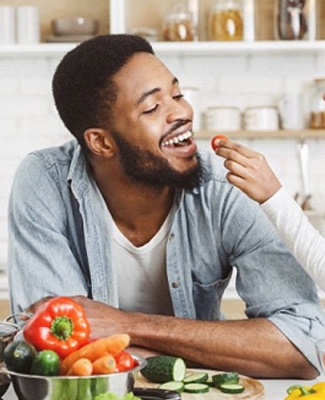 It's common knowledge that eating too many sweets can give you a toothache, but candy is far from the only food that could harm your smile. Indulging in too many acidic beverages or extremely hard foods increases your risk for a variety of dental emergencies, such as infections or cracked teeth. Keep your smile safe by limiting these items and consuming more foods that are high in vitamin C, calcium, and fiber to encourage healthy teeth and gums.
Wear a Protective Mouthguard
Sports-related dental injuries are extremely common. In fact, they're the leading cause of permanent tooth loss for people under the age of 25. That's why protecting your teeth is essential if you play a sport that comes with a risk of impact to the face. Luckily, Dr. Beaty can craft you a custom mouthguard that delivers greater protection (and feels more comfortable) than the guards you find in stores. We can also make you a similar appliance if you habitually grind your teeth while sleeping; chronic teeth grinding can wear down your enamel and increase the risk of fractures.
Avoid Using Your Teeth as Tools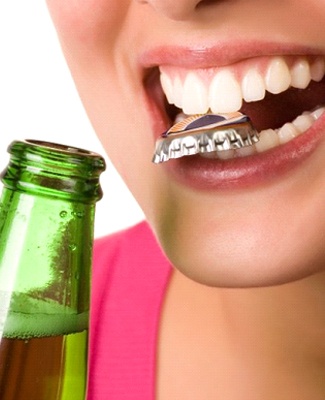 You might think you're saving time by opening a bottle or package with your teeth instead of a bottle opener or a pair of scissors. However, one wrong move could seriously damage your teeth or gums. Then you'd have to spend even more time visiting our emergency dental office in Federal Way. That's why it's always worth taking the extra few seconds to reach for the right tool for the job at hand.
Dental Emergency FAQ's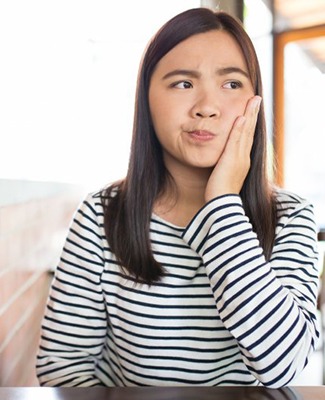 Dealing with dental emergencies is stressful and overwhelming, which is why we always recommend contacting our office if you ever find yourself in this situation. For your benefit, we've also included some commonly asked questions that we get from patients below as well.
Will My Oral Pain Go Away On Its Own?
While you may be tempted to put off visiting your emergency dentist in Federal Way, we're here to let you know that could mean bad news for your oral health. Often times, we have emergency patients who try to save themselves time and money by seeing if the problem works itself out on its own. Unfortunately, that decision typically results in a more dire problem that requires invasive treatments that aren't completely covered by dental insurance companies. Plus, you'll be taking the risk of causing permanent damage to your smile. The sooner you visit us for treatment, the better!
How Can I Manage Pain from a Dental Emergency?
If you're experiencing severe pain, we recommend taking an over-the-counter pain reliever like ibuprofen to help make you more comfortable until you get to our office. If you do this, be sure to keep the medication from making direct contact with the gums, because it could cause a burning sensation if there's an infection. Another way to ease your pain is to place a cold compress on the area for 10 minutes on, 10 minutes off, for up to an hour. This will cause the blood vessels to constrict, limiting any bleeding and numbing your discomfort.
What Should I Do If I Have a Dental Emergency Outside of Your Office Hours?
If you have a dental emergency in Federal Way outside of our office hours which are from 7am to 4pm every Monday through Thursday, still call us and leave us a message! We'll get back to you as early as possible the next business day and set up an appointment for you. If you're experiencing a severe toothache followed by a fever, a broken or fractured jaw, or any issue that makes it difficult for you to breathe or swallow, visit the nearest emergency room as soon as possible.
Are Root Canals Painful?
Many patients who have toothaches come into our office fearing that we'll tell them they need a root canal. This treatment is widely misconceived as one that's pain causing, not pain relieving, which is entirely untrue. We make sure that your mouth is completely numb before conducting the treatment. Plus, many patients say that they feel much better after treatment because their severe toothache goes away!