Gum Disease Treatment – Federal Way, WA
Keeping Your Smile's Home Healthy
When you brush your teeth, have you noticed that your gums are bleeding? Maybe they have become red or swollen? You may think that you are brushing too hard, but these are actually signs of a larger issue—gum disease. This is an infection that develops in the gum tissue due to bacteria that is found in plaque and tartar accumulations. While the early signs of it may not seem to be a big concern, if it is not quickly treated, it will cause the supporting structures of your teeth to deteriorate. Over time, this can lead to tooth loss and negatively impact your general health. To restore your oral health, Dr. Drew Beaty offers treatment for gum disease in Federal Way.
Why Choose Drew Beaty, DDS Family and Cosmetic Dentistry for Gum Disease Treatment?
Antibiotic Therapy to Promote Faster Healing
Sedation Dentistry for Easier Treatment
Calming and Comfortable Dental Environment
Prevent the Complications of Gum Disease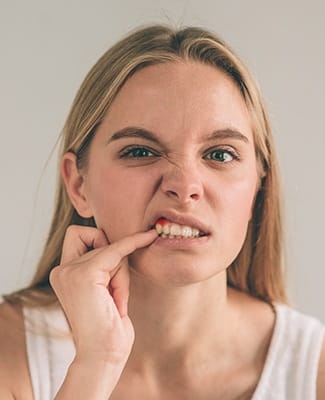 The Centers for Disease Control and Prevention estimates that 50% of adults in the United States have a form of the infection. While it is common, it is easy to prevent with proper oral hygiene, like brushing your teeth twice a day, flossing every night, and visiting your dentist twice a year. Unfortunately, most adults do not brush as thoroughly as they should or floss each night before going to bed. This causes bacteria to accumulate in plaque and tartar buildups.
This will cause the gum tissue to become infected, often causing bleeding, swollen, and red gums. When treated during this stage, the damage is reversible. However, many fail to ignore the early warning signs, allowing it to progress in severity.
After it has reached advanced stages, it can cause tooth loss and irreversible damage. Not to mention, the bacteria can enter your bloodstream, increasing your risk for heart disease, respiratory infections, and several other health complications.
Treat Gum Disease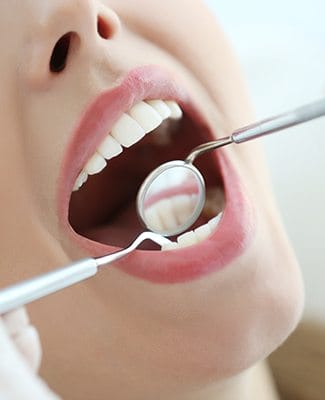 At the first sign of the infection, it is important to schedule a visit with Dr. Beaty to prevent the issue from worsening. In addition to improving your home oral hygiene habits, he may suggest the use of antibiotics to treat it. He will also recommend a scaling and root planing treatment, also known as a deep cleaning.
Special dental tools are used to clean below the gum line to remove harmful plaque, tartar, and bacteria that have become trapped in the pockets that have formed in the tissue. Then, the surfaces of the roots and teeth are smoothed to help prevent future buildup.
Often, the procedure, additional cleanings, and changes to your home oral hygiene habits are enough to restore your gum health. However, if you wait too long to seek treatment, you may require surgical treatments, like gum grafting or pocket reduction surgery.
Restore Your Gum Health Today!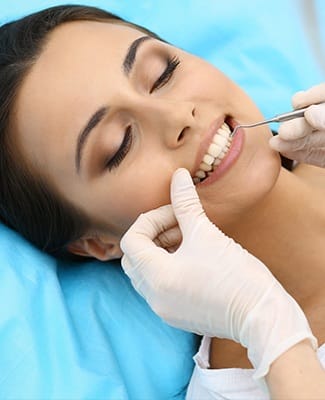 If you notice that your gums have become tender or bleed, do not ignore the early warning signs of the infection. Contact Dr. Beaty today to schedule a consultation. After conducting a thorough examination, he will create a customized treatment plan to stop the infection from causing irreversible damage.
Restore your gum health today! Schedule your consultation for periodontal therapy in Federal Way.