Replace Missing Teeth – Federal Way, WA
Replace Teeth to Protect Your Oral Health
It doesn't matter if you're missing a tooth that's noticeable in your smile or located in the very back of your mouth, replacing it is not something you want to put off. Once a tooth falls out, your oral health is at significantly higher risk of deteriorating. With the help of high-quality tooth replacement options at Dr. Beaty's office, you can bet your next treatment to be a productive and successful one. Give his office a call and get started reviewing your options to replace teeth!
Why Choose Drew Beaty, DDS Family and Cosmetic Dentistry to Replace Missing Teeth?
Bridges, Dentures and Dental Implant Restorations Available
All-Ceramic Materials Utilized
Sedation Dentistry for Improved Comfort
What Happens if I Do Nothing?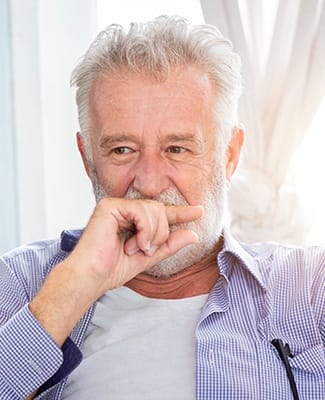 Neighboring teeth are not going to stay in place if other teeth are missing from your smile. As your remaining teeth begin to shift into the open pockets left behind, your bite will become severely misaligned. Even if you don't have any remaining teeth, your diet is going to suffer since you need teeth to eat a variety of foods. Finally, your facial appearance will begin to transform as well, not just your smile. If you want to maintain your daily habits and keep your youthful appearance, replacing teeth is your next best step.
Dental Bridges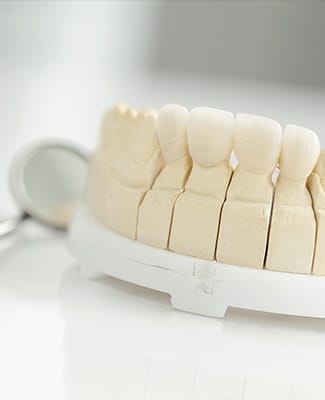 A dental bridge replaces two or more teeth that are missing in a row. It may be used in the top or bottom arch of the mouth. Either supported by dental implants or by using the two surrounding teeth as anchors, the dental bridge restores the patient's ability to eat and speak with ease. Implant-retained options require no removal of tooth enamel to place and generally last longer than traditional bridges. Dr. Beaty will help you determine which option works best for your case.
Learn More About Dental Bridges
Dentures & Partial Dentures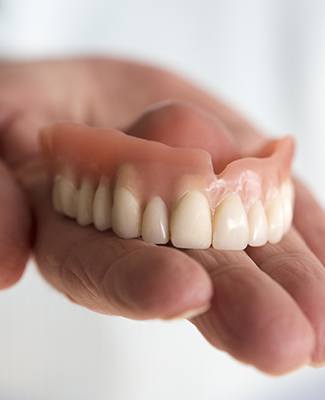 Dentures are a reliable method for replacing several lost teeth or even a whole row of missing teeth. A natural-looking solution to tooth loss, dentures are prosthetic teeth that have been attached to a gum-colored base.
Dentures may be supported by dental implants, clips, brackets, natural suction, or denture adhesive. Dentures retained by dental implants provide patients with a comprehensive solution to tooth loss that replaces the missing root as well as its crown. Implant-retained dentures are highly recommended for patients who are eligible for implant dentistry.
Patients with dentures that are not supported by dental implants may experience an adjustment phase while they get used to the feeling of dentures. Within a few weeks, however, most patients are able to eat what they please and speak with total confidence.
Dental Implants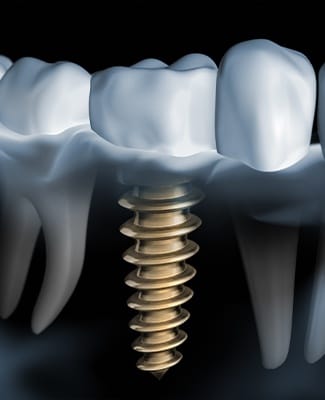 With the help of titanium posts and natural-looking porcelain crowns, we can help you achieve the most natural-looking smile possible and restore your ability to chew the foods you enjoy. Dental implants are designed to integrate with existing bone and gum tissue, rather than simply sitting on top of the gums to replace teeth. If you want the longest-lasting solution for your tooth loss that also feels and looks incredibly natural, dental implants may be the treatment for you!