Cosmetic Dentist – Federal Way, WA
Choose Your Path to a Brighter Smile
An unforgettable smile is within your reach. Cosmetic dentistry has been growing over the last decade, and now it's a popular choice for adults in Federal Way, WA. Our cosmetic dentist, Dr. Beaty is happy to offer veneers, metal-free dental restorations, direct bonding, and teeth whitening for people who wish to improve the appearance of imperfect teeth. We have listed more about each service below – which one could you benefit from most?
Why Choose Drew Beaty, DDS Family and Cosmetic Dentistry for Cosmetic Dentistry?
Metal-Free Restorations for Natural Results
Quick and Effective In-Office Whitening
Highly Catered Treatments to Meet Your Smile Goals
Porcelain Veneers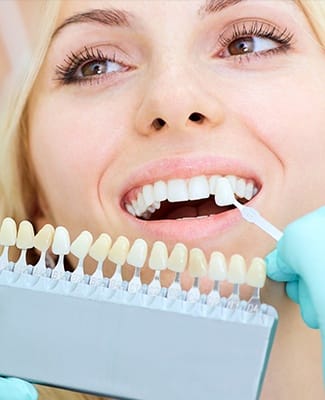 For teeth that have a number of imperfections, porcelain veneers are often the answer. These wafer-thin, tooth shaped sheaths of porcelain are designed to completely cover imperfect teeth. Completed in two to three visits to Dr. Beaty's office, porcelain veneers can last for years and years with proper maintenance.
The benefits of porcelain veneers are numerous. Veneers are completed with a minimally invasive procedure and they eliminate the need for multiple cosmetic treatments. That gives you greater efficiency and convenience in your smile transformation. Veneers also look, act, and feel just like your natural teeth, so no one has to know what your smile secret is. Best of all? Porcelain is highly resistant to stains, so your veneers stay white for years after their application.
Learn More About Porcelain Veneers
Metal-Free Restorations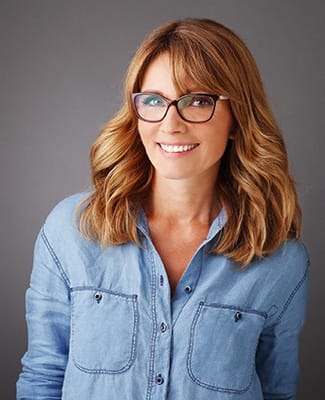 When one or more of your teeth are affected by decay or damage, you need a fast solution, and it's best if it's one that doesn't mar the appearance of your smile, too. Aesthetic considerations are especially important when the affected tooth is in the front of the mouth. With metal-free restorations, Dr. Beaty can restore the health of your affected tooth without covering it with noticeable, unsightly metal. All-ceramic (porcelain) crowns, inlays/onlays, and bridges renew your ability to eat, speak, and flash your most confident smile. That means both the form and function of your teeth are renewed with metal-free restorations. Most ceramic or porcelain crowns or bridges are completed in just two to three visits to our office.
Learn More About Metal-Free Restorations
Direct Bonding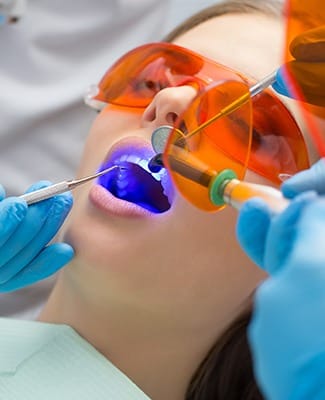 Sometimes, small improvements can make a significant difference in the overall appearance of your smile. If you are interested in closing a slight gap, smoothing an uneven surface, or making any other minor change to the teeth that show when you smile, direct tooth bonding (also called cosmetic bonding) can help. This method is a top choice for patients looking for a more affordable alternative to cosmetic procedures like porcelain veneers. To improve a tooth's appearance with direct bonding, Dr. Beaty will apply the resin to the affected tooth and sculpt it to be visually appealing. Then, the resin is hardened under a special curing light to restore the appearance of your smile. Each tooth takes about half an hour to an hour to complete with direct bonding.
Learn More About Direct Bonding
Teeth Whitening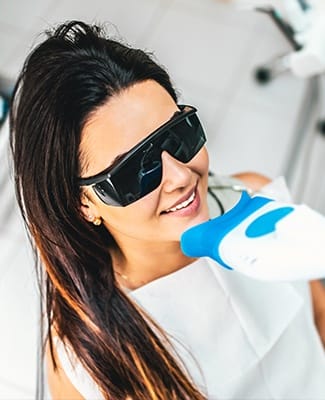 Under constant exposure to highly-pigmented foods and beverages, our teeth naturally darken as the years pass. Dr. Beaty can help reverse the signs of aging and rejuvenate your smile with professional teeth whitening. Unlike white strips or other pharmacy treatments, professional bleaching reveals stunning results. That's because professional teeth whitening is far stronger than what you can buy over-the-counter at your local store. It's also suited just for your smile, with no danger of injuring your sensitive gum tissue. For the safest, most effective results, trust your dentist for professional whitening.
Learn More About Teeth Whitening
Smile Makeovers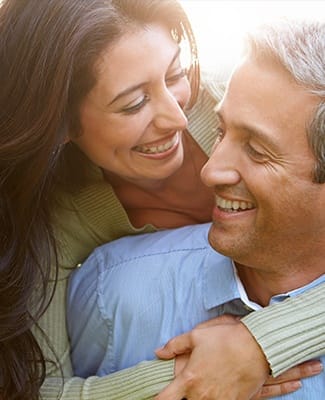 Much like restorative procedures, it can be difficult to know exactly what treatment is best for you if you have multiple issues to resolve. By scheduling a consultation for a smile makeover, Dr. Beaty can more closely examine your smile and properly address all of your cosmetic goals in one visit. Then, he can create a treatment plan that meets your vision of a beautiful smile that you're proud to show off to your friends and family!
Learn More About Smile Makeovers
Get Started Today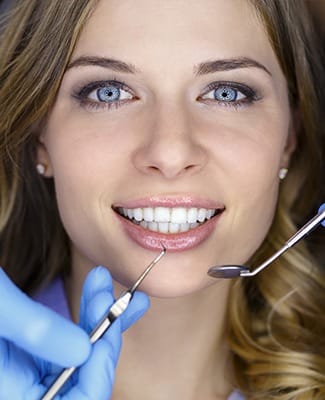 Ready to learn more about teeth whitening or any of our other cosmetic services? Get in touch with Dr. Beaty's office today. We warmly welcome patients from Auburn, Seattle, Tacoma, Lakeland South, and all surrounding areas.
Cosmetic Dentistry FAQs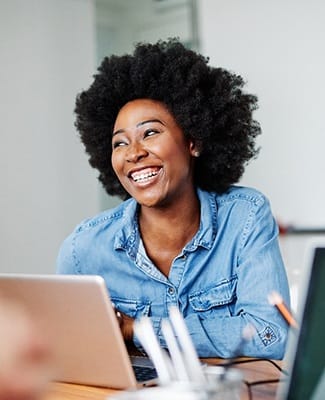 Do you have questions about cosmetic dentistry and some of the ways it can be beneficial? Below, we've answered some common questions that we receive from our patients about the variety of cosmetic procedures that we offer in Federal Way.
Will dental insurance cover my cosmetic procedure?
Most services that are considered "cosmetic" aren't covered by dental insurance. However, some treatments, such as tooth-colored fillings and metal-restorations can be categorized as both cosmetic and restorative, in which case your dental insurance provider may cover a portion of the cost. The best way to find out is to contact your provider directly. Other services, such as teeth whitening and porcelain veneers are usually not covered, but in these cases, Dr. Beaty accepts financing through CareCredit.
How long does the process take?
The cosmetic treatment process timeline largely depends on what type of treatment you receive and how severe your cosmetic imperfections are. If you choose to get porcelain veneers, this can take up to a few weeks and multiple appointments. However, services such as teeth whitening and direct bonding can be completed in as little as an hour-long appointment. The best way to learn how long your treatment will take is to schedule a consultation and discuss the process with your dentist in Federal Way.
Can teens benefit from cosmetic dental procedures?
Teens can benefit from certain cosmetic treatments that are also considered restorative procedures. For example, services such as tooth-colored fillings, dental bonding, and metal-free restorations can help patients of all ages restore their oral health. These benefit, not only the function of your smile, but also the overall look.
What are the most popular cosmetic treatments?
Dr. Drew Beaty offers several different cosmetic treatments that can benefit a variety of patients suffering from different imperfections. Many patients come to our office in search of a way to help beautify and improve their grin and choose treatments such as:
Professional teeth whitening
Direct bonding
Porcelain veneers
Metal-free restorations
We also offer several additional options, depending on what flaws you suffer from. The best way to learn which treatment can benefit you the most is to schedule a consultation today.