How Dental Implants Work – Federal Way, WA
Rebuild Your Tooth from the Root Up
If you've lost a tooth or two over the years, you have more options than ever to replace your missing teeth. As an alternative to traditional solutions, many people are turning to dental implants because they offer unmatched benefits. If you're ready to replace your lost teeth with the most successful treatment, you'll need to understand how dental implants work in Federal Way. As the only treatment to recreate a tooth from the root up, the process involves several steps, but there isn't any reason to worry. Here's what you can expect while on your journey to a straight smile.
Initial Dental Implant Consultation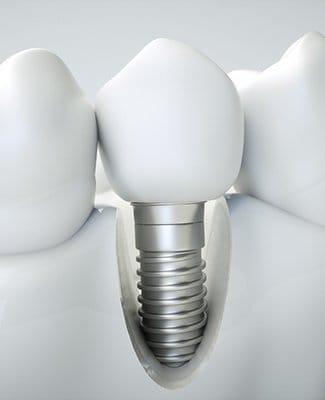 The first step to rebuilding your smile involves scheduling your consultation to ensure you're a candidate for dental implants. We'll perform a thorough examination to evaluate your oral health and discuss your medical history to ensure there are minimal risk factors for complications. We'll also need to review a CT scan of your oral structures to look for any hidden issues. Depending on the results of your examination, we might recommend additional procedures, like tooth extractions, periodontal therapy, or bone grafting. You'll need to be healed from any previous treatments before moving forward with your plan.
Dental Implant Surgery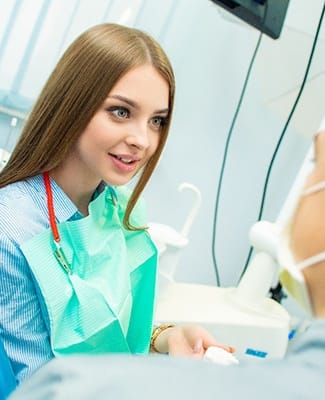 You'll need oral surgery to place a titanium post into your jawbone to serve as a new root. Sedation or anesthesia is used to ensure you are comfortable as your oral surgeon opens your gum tissue and drills a small hole into your bone to insert the post. Your gum tissue is stitched closed to begin the healing process.
Dental Implant Osseointegration & Abutment Placement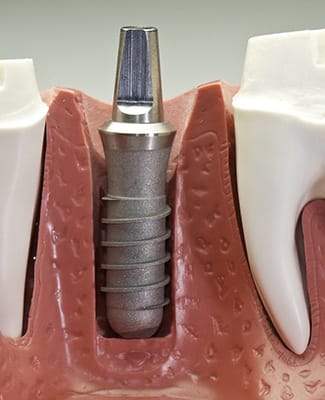 With the implant post acting as a root, it will stimulate bone growth. Over the next several weeks, your jaw will fuse to the post through a process called osseointegration. This provides a stable foundation for your replacement tooth while also allowing the post to stay in place forever with the right aftercare, like maintaining your oral hygiene.
After your jawbone has healed, your implant dentist in Federal Way will need to connect an abutment to a post, which will require a minor procedure. We'll open your gum tissue to expose the head of the post to attach the special fixture. It will take about 2 weeks for your gum tissue to heal around the abutment. This creates a natural-looking gum line while also sealing out bacteria from the post.
Placement of Dental Restoration
While you're recovering from your abutment procedure, the dental lab will be hard at work creating your restoration. It will be made of all-ceramic material to match the color, size, and shape of your natural tooth. After it has been crafted to meet your exact needs, it's attached to your abutment to complete your smile. Your restoration will look and feel natural, so no one will know it isn't your real tooth.
If you're ready to start your journey to a complete smile, take your first step. Contact our office today to see if you're a candidate for dental implants in Federal Way.