Federal Way, WA Dentist
Get to Know Dr. Nazish Haq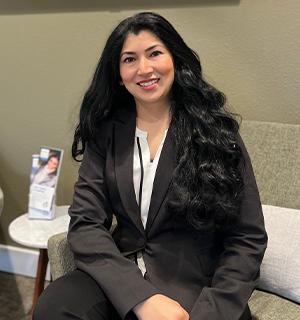 Dr. Nazish Haq believes that empathy is extremely important when it comes to providing top-quality and personalized dental care. By taking the time to truly get to know and understand a patient, she can tailor her approach so that the experience in the chair is just as pleasant as the result. Before you have a chance to meet her in person, you can learn a little more about Dr. Haq's background below.
Where Did You Study Dentistry?
Dr. Haq is a native of New Jersey, so she completed her BA in Chemistry with a minor in Math at Rutgers University. She graduated cum laude with high honors and also received the prestigious Ronald Rahman Award for Excellence in Analytical Chemistry. She then earned her DMD from the Rutgers School of Dental Medicine, where she was not only part of the Dean's list each semester, but also spent a year doing in-depth research on human pathogens involved in gum disease.
After finishing dental school, she enrolled in a postgraduate program at Rutgers. This focused on pediatric dentistry, oral surgery, periodontics, and dentistry in the operating room. She especially enjoyed working in the Oral Medicine department because of the compassion and kindness that was necessary to treat medically compromised patients.
Outside of the Dental Office, What Do You Like to Do?
When not practicing dentistry, Dr. Haq enjoys spending time with her two toddler girls and husband, cooking for her family, and entertaining friends. Being a fitness enthusiast at heart and an avid podcast listener, she believes in investing time and energy into building a healthy mind and body. She makes having a solid exercise regimen and listening to her favorite health podcasts a vital part of her daily routine. She is also a big believer in giving back to the community and has volunteered in many community dental clinics, including Medical Teams International and the Seattle/King County Clinic. Having had the opportunity to travel and live in different countries, Dr. Haq is fluent in English, Urdu, and Punjabi.