Multiple Tooth Replacement – Federal Way, WA
Discover How You Can Recomplete Your Smile
If you're missing multiple teeth, you may face a number of daily challenges. It might be difficult for you to thoroughly chew all of your favorite foods, and you may suffer from a lack of self-confidence. You're also at risk for long-term oral health complications. Filling in those gaps in your smile can protect your overall well-being and give you the beautiful, complete smile that you've been missing. Dr. Beaty offers several treatments that can provide multiple tooth replacement in Federal Way.
Why Choose Drew Beaty, DDS Family and Cosmetic Dentistry for Multiple Teeth Implants?
Sedation Available for Longer Treatments
Natural-Looking Materials for Better Outcome
Implant-Retained Dentures Available
What Are Your Options for Replacing Multiple Teeth?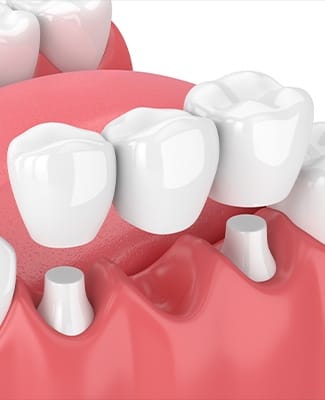 One of the most notable aspects of dental implants is their extensive versatility. It's never been easier to replace multiple teeth at once with a more reliable and durable dental device. Consider your options below before your next treatment!
Crown & Bridge
Crown and bridgework, often simply called a fixed bridge, is a custom dental prosthesis that relies on the remaining natural teeth for support. Crowns get placed on the abutment teeth (the teeth next to the empty space), and between one and three artificial teeth go between them to fill in the gap. This type of restoration can be both sturdy and natural-looking.
Implant-Supported Bridge
Rather than using natural teeth for support, an implant-supported bridge gains its strength from one or more dental implants in Federal Way that are surgically placed below the gum line. The implants, in effect, serve as replacements for the roots of missing teeth. They thus provide an extremely strong base of support of the new teeth.
Partial Dentures and Implant-Supported Partial Dentures
A partial denture is a custom prosthesis that can replace multiple teeth either on the bottom or top of the mouth, even if the missing teeth aren't all adjacent to one another. You can think of it like a puzzle piece that fits in exactly where it is needed. Clips or other attachments secure it in the mouth. An implant-supported partial denture attaches to dental implants, providing an even stronger bite and more natural appearance than a traditional partial denture.
Which Tooth Replacement Solution Is Right for You?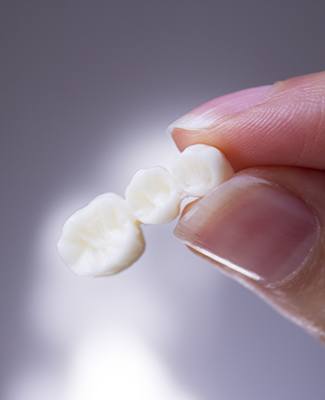 Dental implants provide outstanding, long-term benefits for oral health. They also have an impressive lifespan (they can last for decades), and they don't usually require that Dr. Beaty modifies or extracts any of the remaining natural teeth. That is why we often recommend implants over a traditional partial denture or fixed bridge to replace multiple teeth.
An implant-supported partial denture may be right for you if you are missing multiple teeth at various locations throughout an arch. An implant-supported bridge may be the better option if your missing teeth are adjacent to one another.
When you visit our team for your consultation, we will make a personalized treatment recommendation that considers your unique needs and preferences.
How Much Does Multi-Teeth Replacement Cost?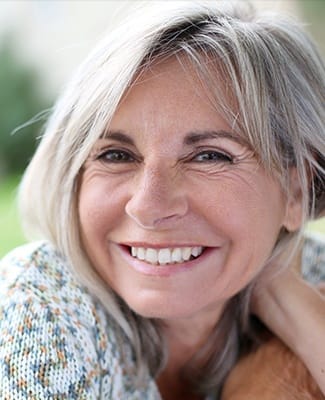 The cost of your treatment will depend on:
Whether you choose implants or traditional tooth replacement . Implants tend to cost more, but their longevity makes them a better long-term value for many patients.
The number of teeth you're replacing . Logically, replacing more teeth will cost more money.
The materials used. Artificial teeth may be made of acrylic, porcelain, or other materials. Each material has a different price.
During your consultation, we'll provide you with an estimate for the cost of your treatment and discuss your payment options with you.