A Patient-Focused Promise for Your Dental Care
March 12, 2019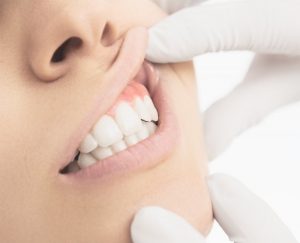 One day while you're flossing your teeth, you notice something odd. Your gums have white spots on them. What are they? Where did they come from? Should you be worried? Should you go in for an emergency dental appointment or just wait until your next checkup? Well, here are four possibilities for white spots on gums in Federal Way and information on what you can do about them.
Cyst
A cyst is a small bubble of air, fluid, or soft materials. They can occur on your gums around your teeth, mostly around the roots of dead or buried teeth. If a dental cyst becomes infected, it may cause pain and swelling around the bump, but otherwise they rarely cause symptoms. However, if it becomes large, it can put pressure on your teeth or weaken your jaw over time, so you may not want to wait too long to address it. Your dentist should be able to remove a cyst with a simple surgical procedure. They may also need to treat root tissue as well to ensure that you won't get another cyst in the future.
Abscess
An abscess is a collection of pus from a bacterial infection, and when it forms on the gums, it is called a periodontal abscess. They may feel soft and warm to the touch, but they are often very painful. Other symptoms include pain that gets worse when you lie down, redness and swelling in your gums, sudden throbbing pain that gets worse, and pain that spreads to the ear or jaw. For treatment, you need to see a dentist right away to drain the pus and address the cause of the infection. If it is severe enough, they may need to remove a tooth or perform a root canal.
Fibroma
As the most common reason for tumor-like bumps on gums, oral fibromas are noncancerous lumps that form on irritated or injured gum tissues, mostly from dentures or other oral devices. They are painless and are usually hard, smooth, and dome shaped. Most of the time, fibromas do not require treatment, but the dentist can remove them if necessary.
Oral Cancer
In contrast to fibromas, which are harmless, cancerous tumors on your gums can start out as a small growth, lump, or thickening of the skin. Oral cancer also has other symptoms, including a bleeding sore that won't heal, a white or red patch on your gums, tongue pain, jaw pain, loose teeth, trouble or pain while swallowing or chewing, and chronic sore throat. If you suspect that the bumps on your gums might be cancerous, you can meet with your doctor to evaluate it. A biopsy will tell you for sure. For oral cancer, treatment often involves chemotherapy, radiation, surgery, or all three.
In the end, it is up to your best judgement whether to see your dentist in Federal Way immediately about the white bumps on your gums. Knowing this information about the possible causes can help you determine whether they could be harmless or harmful. If you think you should seek additional guidance from your dentist in Federal Way, follow your instincts. You know what they say—it is always better to be safe than sorry. As you work with your dentist, you can ensure that your gums stay healthy for many years to come.
About the Author
Dr. Drew Beaty graduated from dental school at Northwestern University in Chicago and has over a decade of dental experience. Every year, he completes over one hundred hours of continuing education, which is four times the amount required by the Washington State Department of Health. To schedule an appointment with him, you can call (253) 839-6544 or click here.
Comments Off

on 4 Reasons for White Spots on Gums in Federal Way
No Comments
No comments yet.
RSS feed for comments on this post.
Sorry, the comment form is closed at this time.