A Patient-Focused Promise for Your Dental Care
August 15, 2022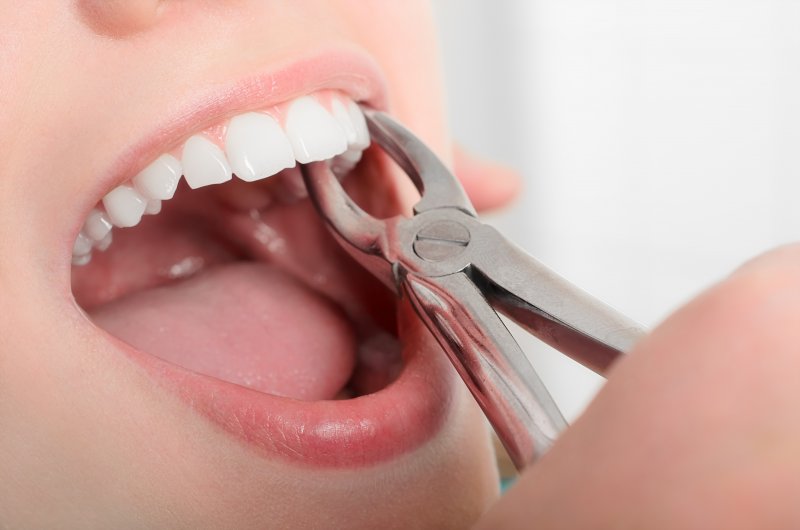 Are you in need of a tooth extraction? There may be a variety of reasons why you would require one, such as impacted teeth, severe decay, or even gum disease. Although this treatment is typically performed as a last resort, you might be surprised by the advantages that from it. Keep reading to learn four important benefits of tooth extraction you'll be able to enjoy!
Benefit #1: Alleviates Pain or Discomfort
In many cases, patients visit their dentist when they're already experiencing discomfort. Should this be due to an infection that has spread to the roots of your teeth, it can lead to severe pain. Without treatment, you could risk further dental issues, making tooth extraction a more ideal option for alleviating any symptoms or complications.
Benefit #2: Eliminates Certain Dental Concerns
A disease or infection in your tooth can spread quickly throughout your mouth and to other vital areas of your body, such as your lungs and heart. If left unchecked, it could require you to undergo multiple dental procedures later on, which can be more challenging to treat. Sometimes, to avoid serious oral concerns from progressing, extracting a tooth may be the best procedure for your smile and overall health.
Benefit #3: Preserve Your Remaining Healthy Teeth
Since a cavity or infection can potentially worsen or spread to other remaining pearly whites, your dentist will want to avoid this at all costs. If treatment isn't provided right away, these conditions can risk impacting the rest of your smile instead of only one tooth. While your dentist will try to preserve the affected one, removing it can often protect your other teeth from harm.
Benefit #4: Cosmetically Appealing
Even if you don't have a severed decayed or infected tooth, you might consider extracting one or more for purely cosmetic reasons. Many patients may require this treatment for orthodontic purposes to make space for a perfectly straight smile. If you have an impacted wisdom tooth that can affect the rest of your teeth in the future, it may be best to extract it before it causes any damage or affects the positions of your pearly whites.
Although this treatment may seem unsettling or overwhelming at first, tooth extraction provides numerous benefits for your oral and overall health. Speak with your dentist if you have any concerns, and they'll be glad to determine if this treatment is right for you!
About the Author
Dr. Drew Beaty earned his dental degree from Northwestern University in Chicago. He routinely pursues countless hours of continuing education to expand his expertise and skills. He offers a wide selection of high-quality and comprehensive treatments, including tooth extractions. If you'd like to set up an appointment with him, visit his website or call him at 253-839-6544.
Comments Off

on 4 Essential Benefits of Undergoing Tooth Extraction
No Comments
No comments yet.
RSS feed for comments on this post.
Sorry, the comment form is closed at this time.