A Patient-Focused Promise for Your Dental Care
December 2, 2021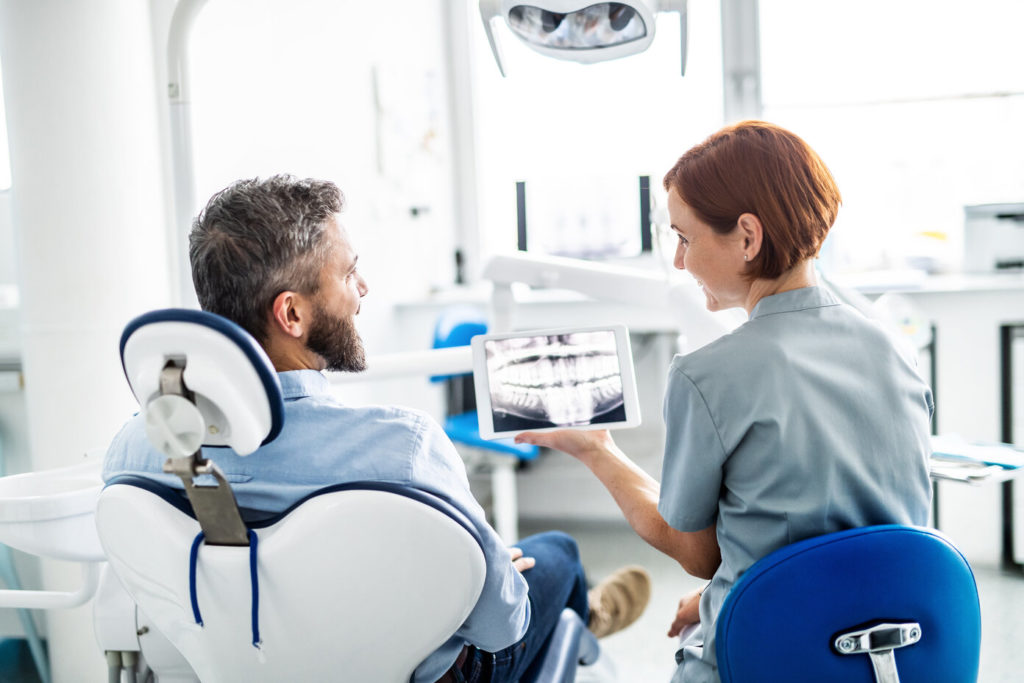 If you're unhappy with the look of your smile, you may want to consider getting porcelain veneers. They can give your pearly whites a refresh and make you feel more confident in your grin, but they also offer a range of other benefits. Read on to learn about six benefits of porcelain veneers in Federal Way that make them well worth the investment.
#1: A Whiter Smile
Dental-grade porcelain is nonporous, which means that veneers are highly stain-resistant and are unlikely to become discolored from eating or drinking things like coffee, tea, red wine, cola, or berries. Your dentist will also color-match them to your natural teeth so they blend in seamlessly with your smile.
#2: Long-Lasting and Easy to Maintain
With proper care, veneers can last upwards of 15 years. Make them last as long as possible by brushing your teeth twice per day with a soft-bristled toothbrush. Use fluoride toothpaste to strengthen your teeth and avoid complications that could lead to your veneers falling off or needing to be replaced. Floss before bed to remove food particles that have gotten stuck between your teeth, and visit the dentist every six months for cleanings and exams.
#3: A Worthwhile Investment
Porcelain veneers are pricier than many other cosmetic treatments, but the sheer amount of benefits they offer make them well worth the money. Along with their cosmetic benefits, veneers also protect teeth with thin or worn tooth enamel due to consuming too many acidic or sweet things, brushing too hard, and acid reflux, and other issues. They create a barrier between your tooth and oral bacteria to prevent cavities.
#4: Unmatched Durability
Porcelain veneers are usually only about 0.5mm thick, but they're highly resistant to cracks, wear, and temperature changes. For this reason, you don't have to worry about replacing them regularly and can enjoy a hot, delicious cup of coffee in the morning.
#5: A Simple Procedure
To adhere porcelain veneers to the teeth and to make sure they fit snugly, a small amount of tooth enamel is removed. Your dentist will place temporary veneers to protect your teeth while they wait for the dental lab to send them the permanent ones. Once your permanent veneers have arrived, your dentist will ask you to come back into the office to have them placed.
#6: Fix Minor Cosmetic Issues
Along with giving you a whiter smile and protecting your teeth from bacteria, porcelain veneers can fix several cosmetic flaws, including:
Teeth that are broken, misshapen, or chipped
Small gaps between the teeth
Discolored or stained teeth
Minor misalignments
For a quick, effective smile makeover, ask your dentist about whether porcelain veneers are the right option for you. The smile of your dreams is within reach!
About the Practice
If you're interested in closing small gaps between teeth, correcting minor alignment issues, or fixing chips, cracks, or discoloration, veneers may be right for you. Dr. Drew Beaty, Dr. Chloe Mirick, and their Federal Way team of talented, accommodating, and caring oral health professionals are here to help you achieve your smile goals and learn to love your pearly whites. Are you ready to make an appointment or do you have questions about how porcelain veneers work? Visit their website or call their office at (253) 839-6544 today to get started.
Comments Off

on 6 Benefits of Porcelain Veneers
No Comments
No comments yet.
RSS feed for comments on this post.
Sorry, the comment form is closed at this time.