A Patient-Focused Promise for Your Dental Care
January 11, 2022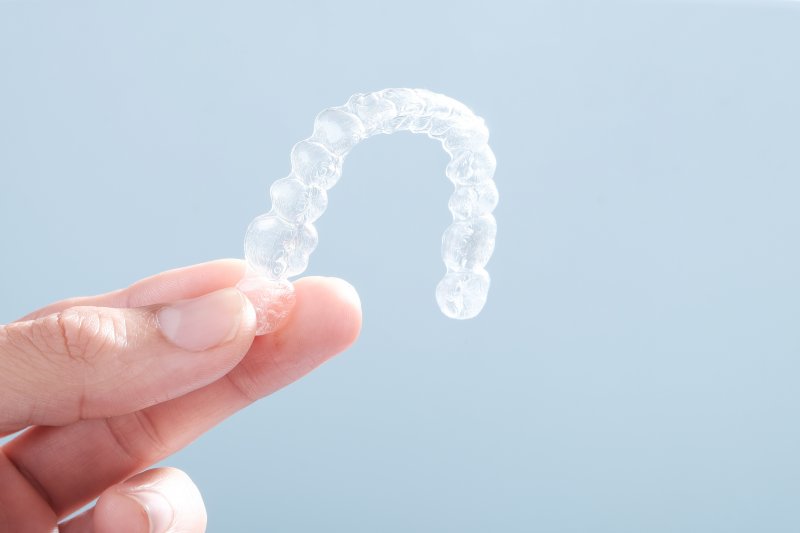 Many adults straightened their teeth with traditional metal braces when they were younger. Once your metal wires and brackets were taken off, your dentist likely stressed the importance of wearing a retainer to preserve your hard-earned results. However, one study revealed that one in five patients stopped wearing their retainer within 19 to 24 months of finishing orthodontic treatment. If you're a part of that statistic, your teeth may have shifted back to their pre-braces position. Now that you're older, you're probably thinking about getting Invisalign this time around – but is that even possible? Here's what you should know about wearing Invisalign after braces.
What Is Invisalign?
Invisalign is a unique orthodontic treatment that uses a series of clear aligners to move your teeth into more ideal positions. The plastic trays apply gentle but constant pressure on your teeth, gradually moving them to give you a straighter smile. Each aligner is custom-made by your dental office and worn for a predetermined amount of time (usually two weeks). It's become one of the most popular treatment options because it's a comfortable and discreet way to achieve a grin you can proudly show off.
Can You Get Invisalign If You've Already Had Braces?
In most cases, patients who have previously worn braces are eligible to get Invisalign. Of course, your dentist will need to conduct an oral examination to determine whether or not it's the best solution for your smile. Many adults use Invisalign to correct misalignment that occurred because they didn't wear their retainers after braces. While mild spacing and crowding issues can be addressed within six months, severe misalignment and bite problems may take up to a year or two. It's worth noting that you must wear your retainer after completing Invisalign treatment to keep your teeth from shifting out of place once again.
The Benefits of Invisalign
Did you wear braces in the past? You'll quickly notice the incredible benefits of Invisalign, which include:
Increased Comfort – Unlike metal wires and brackets that poke your mouth, the smooth plastic design of the clear aligners offers a much more comfortable experience.
Faster Treatment Time – Treatment generally takes anywhere from six to 12 months to complete. Even though it depends on the severity of your problems, your total treatment time will likely be shorter than your first stint with braces.
Discreet Appearance – Since the clear aligners are virtually invisible, no one will even notice you're wearing them! You can maintain a confident, natural-looking appearance throughout your treatment.
Lower Maintenance – There are no dietary restrictions while undergoing treatment because the trays are removable. All you have to do is remember to take them out before eating, drinking, or cleaning your teeth.
As you can see, it's entirely possible to get Invisalign after braces. Contact your dentist and ask how you can start your journey towards a straighter smile once again!
About the Author
Dr. Drew Beaty has over two decades of dentistry experience under his belt. Since completing his dental training at Northwestern University in Chicago, he's taken numerous hours of continuing education courses to grow and refine his skill set. If you're interested in getting Invisalign after braces, ask Dr. Beaty how you can get started. You can reach him via his website or call (253) 839-6544.
Comments Off

on Can You Get Invisalign If You've Already Had Braces?
No Comments
No comments yet.
RSS feed for comments on this post.
Sorry, the comment form is closed at this time.