A Patient-Focused Promise for Your Dental Care
June 14, 2017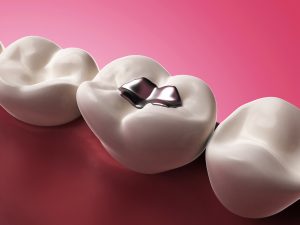 Did you know that 91 percent of Americans have had at least one cavity by the time they reach adulthood? This exceedingly common dental condition may not be unique, but that doesn't mean it should be taken lightly, especially since cavities can become advanced enough to require dental crowns and even extraction of the tooth. So, what can you do to prevent dental caries? Learn all about cavity prevention in this post from your dentist in Federal Way, Dr. Drew Beaty.
#1 – Brush Correctly
Brushing is a key part of preventing cavities. Be sure to do this at least twice a day for two minute each time, using a gentle touch. Turn your toothbrush to a 45-degree angle and employ short, back-and-forth strokes. Need to brush up on your technique? Watch this short tutorial video. And, be sure to use a toothpaste that has fluoride in it, since this natural mineral helps strengthen your enamel.
#2 – Floss
Did you know that brushing only cleans a little over half of the surfaces of your teeth? To properly care for the other areas that toothbrushes can't reach, flossing is essential. Floss after you brush to sweep extra toothpaste into the cracks and crevices, and if your only able to floss once a day, do it before bed – since cavity-causing oral bacteria thrives overnight, this is the best way to get the most out of your flossing routine (but, we wouldn't be mad at you if you flossed twice a day, too). Take a look at this helpful video to make sure your technique is up to par.
#3 – Eat Smart
Everyone knows that sugar causes tooth decay and cavities. So, no matter how strong your sweet tooth is, protect the rest of your pearly whites by limiting sugary treats and eating them right before you're scheduled to brush your teeth. You should definitely avoid sodas and fruit juices, since these essentially bathe your teeth in sugar with each sip. Instead, stick to water, chew sugarless gum with Xylitol (the American Dental Association recommends this cavity-preventing sweetener), and snack on veggies. Say cheese, too, since this calcium-packed dairy product helps protect against dental caries by helping your saliva naturally remineralize teeth.
#4 – See Your Dentist
Although taking care of your teeth at home and eating right are essential to oral health, nothing will replace professional dental care. See your preventive dentist in Federal Way at least every 6 months for exams and cleanings. We're able to remove cavity-causing plaque and tartar buildup that at-home tools can't address.
So, if it's been longer than 6 months since your last dental appointment, schedule your visit with Dr. Drew Beaty today to help your smile stay cavity-free!
Comments Off

on Cavity Prevention 101 – Tips From Your Dentist In Federal Way
No Comments
No comments yet.
RSS feed for comments on this post.
Sorry, the comment form is closed at this time.