A Patient-Focused Promise for Your Dental Care
May 3, 2023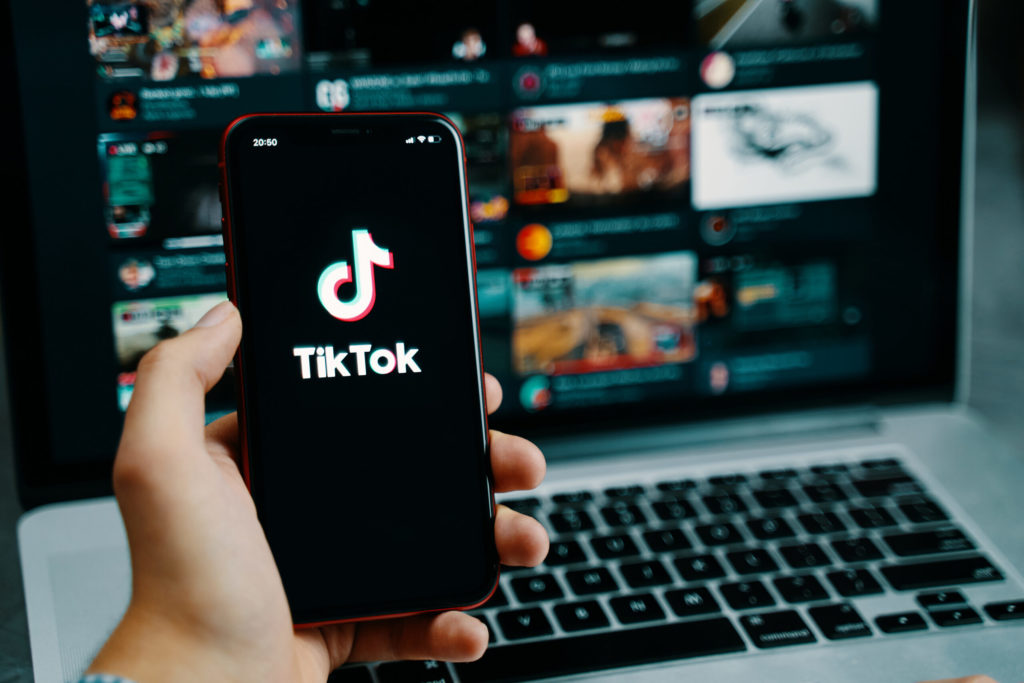 Regardless of whether or not you are active on TikTok, it is hard to ignore the immense popularity of this social media platform, boasting over 1 billion monthly users globally. Unfortunately, along with its success, TikTok has given rise to several risky dental trends. One such trend, known as the "Veneers Check," gained significant attention towards the end of 2020, prompting dentists to issue warnings. Continue reading to understand the inherent dangers of this trend and how it led people to make irreversible mistakes that affected their smiles permanently.
What Is the "Veneers Check" Trend?
The "veneers check" trend on TikTok involved individuals showcasing their filed-down natural teeth before getting veneers, which unfortunately caused fear among potential patients. Dentists expressed concerns about this trend as it disseminated misinformation about the veneer procedure, suggesting that tooth filing is unnecessary and potentially harmful.
A dentist and TikTok user clarified that the process of shaving down teeth to stumps is intended for crowns, not veneers, emphasizing the significant distinction between these two dental procedures. Veneers are thin porcelain shells that are custom-made to address various dental concerns like minor gaps, misalignment, chips, and discoloration. They are bonded to the front of teeth after a thin layer of enamel is removed to ensure proper fit and adherence.
On the other hand, dental crowns are caps placed over existing teeth, typically requiring more extensive filing, and are often used to protect weakened teeth following a root canal. Dentists typically reserve dental crowns for cases where the tooth has been significantly compromised.
Why the "Veneers Check" Trend Is Dangerous
In addition to spreading misinformation, the "Veneers Check" trend on TikTok is potentially leading users to make irreversible decisions that can harm their teeth. Both veneers and crowns are significant dental procedures that cannot be reversed. They are also costly and require eventual replacement, which can create financial burdens.
It is crucial to consult with your dentist to determine if these procedures are necessary for your oral health. They can provide alternative methods that achieve desired results without permanently altering your teeth.
Before jumping into any TikTok trend, it's essential to conduct thorough research to fully understand the potential consequences. When it comes to oral health advice, rely on trusted dental care professionals who can provide accurate and reliable information. By seeking guidance from professionals, you can ensure the long-term health of your teeth and maintain a healthy smile!
About the Practice
Looking to enhance your smile by addressing gaps, alignment issues, or dental imperfections? The skilled and compassionate team at Dr. Drew Beaty's and Dr. Chloe Mirick's office in Federal Way is dedicated to helping you achieve your smile goals and embrace your beautiful teeth. Whether you're ready to schedule an appointment with Dr. Beaty or Dr. Mirick or have questions about porcelain veneers, visit their website or call their office at (253) 839-6544 to begin your smile transformation journey.
Comments Off

on The Dangers of the "Veneers Check" TikTok Trend
No Comments
No comments yet.
RSS feed for comments on this post.
Sorry, the comment form is closed at this time.