A Patient-Focused Promise for Your Dental Care
February 7, 2020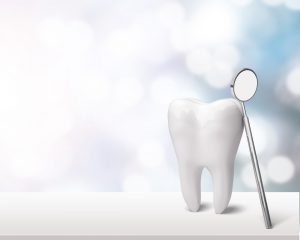 Taking care of your smile is easy, right? With the right routines, you can achieve excellent oral health in just a few minutes every day! However, believing some common misconceptions and following the latest rumors could cause permanent damage to your teeth and gums. Here are the six most common dental myths and what you need to know to protect your smile.
#1 The Harder You Brush, the More Plaque You'll Remove
Actually, if you're sawing away at your teeth as you brush, you could be doing more harm than good. Brushing with an abrasive toothpaste, hard-bristled toothbrush, or simply too much force could wear down your enamel, which can cause your teeth to become sensitive and vulnerable to breaking.
#2 Fruit Juice is Better for Your Teeth Than Soda
While fruit juice certainly contains more nutrients than soda, some are just as acidic or sugary as a full can of pop. The best way to enjoy juice without hurting your teeth is to drink it through a straw.
#3 Cavities Are Only Caused by Sugary Foods
While candies and lollipops are infamous for causing tooth decay, dental experts think that chips and crackers may be even worse. Not only do they contain carbohydrates and sugars, but they also really stick to your teeth.
#4 You Should Stop Flossing if It Causes Your Gums to Bleed
Easily bleeding gums are usually the result of inflammation, which is often caused by a buildup of bacteria between your teeth. After a few days of more regular flossing, your gums will stop bleeding so easily as the inflammation is soothed and the bacteria is removed.
#5 Gum Disease Only Hurts Your Gum Tissue
Gum disease starts out in the gum tissue, but just like any other bacterial infection, it can spread rapidly if left untreated. If it reaches your jawbone, it can infect it and attack the connective tissues that hold your teeth in place. Not only is gum disease the leading cause of tooth loss in America, but it also drastically increases your risk of other health conditions like hypertension, arthritis, memory loss, and even heart disease.
#6 If Your Teeth Look and Feel Fine, You Don't Need a Dental Checkup
Unfortunately, issues like tooth decay, gum disease, oral cancer, and many more oral health conditions usually develop and progress without any noticeable signs. Waiting to treat them until they're uncomfortable often means that damage has occurred, and more extensive work will be needed than if it had been caught earlier. Your dentist is specially trained to be able to identify the earliest symptoms of dental problems as well as many overall health conditions like diabetes, osteoporosis, and leukemia. Getting a regular dental checkup every six months even when your teeth look and feel fine protects both your smile and your body from larger issues down the road.
About the Author
With over two decades of experience in dentistry, Dr. Drew Beaty of Federal Way, WA has seen firsthand just how much quality dental care can positively influence someone's life. Thanks to his extensive training, dedication to continuing education, and passion for improving the lives of his patients, he has been recognized as a Top Seattle Dentist. He would love to help you achieve and maintain the happy, healthy, and beautiful smile you deserve, so if you have any more questions about how to best protect your oral health, feel free to contact him via his website or at (253) 839-6544.
Comments Off

on Debunking 6 Common Myths About How to Take Care of Your Smile
No Comments
No comments yet.
RSS feed for comments on this post.
Sorry, the comment form is closed at this time.