A Patient-Focused Promise for Your Dental Care
January 4, 2023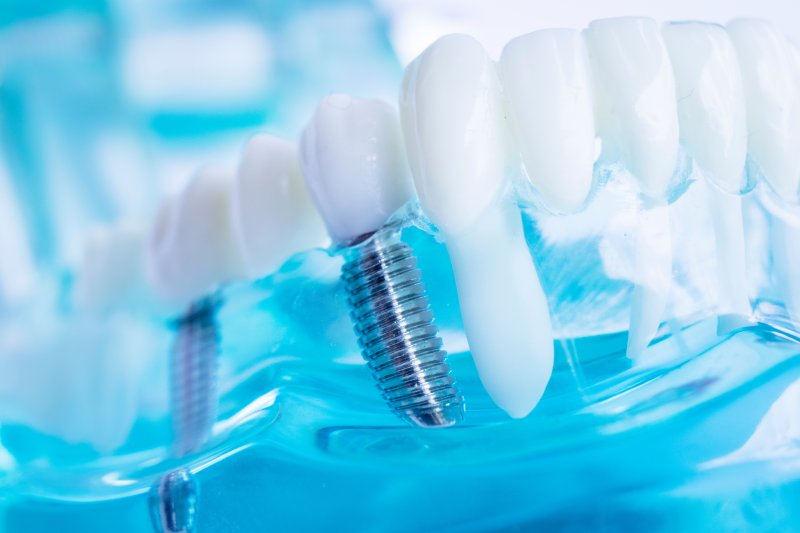 Are you missing one or several pearly whites and need a tooth replacement option? While there are various treatments to choose from, none can offer the comprehensive solution that dental implants can provide. Not only will these titanium posts rebuild your teeth from the roots up, but they'll also have superior stability so that you can enjoy eating and talking without your restorations shifting out of place. But what can you expect from the longevity of this treatment? Read on to learn how long dental implants can last and how you can preserve them.
How Long Do Dental Implants Last?
As long as you properly maintain your smile results, your dental implants can potentially last several decades to a lifetime! This, however, will depend on several factors, such as how you take care of them, their location in your mouth, and the frequency with which you receive checkups and cleanings. For example, implants that rebuild molars may not last as long as those in the front of your mouth. This is because of the excessive pressures from everyday chewing. Also, the dental crown that is fitted atop the titanium post can usually go as far as 10 to 15 years before needing a replacement due to wearing away.
4 Essential Ways to Preserve Dental Implants
If you want to prolong the lifespan of your dental implants, you'll need to practice proper maintenance. Here are several measures you can take to make the most of your renewed pearly whites:
Implement strict oral hygiene: While your implant won't be vulnerable to decay, you'll need to protect and maintain the gum tissue around it to keep periodontal disease at bay. This can be done by regularly brushing, flossing, and rinsing with mouthwash daily.
Be careful when eating: Though you won't have any dietary restrictions after your implants are settled in your jawbone, you'll still want to be cautious about foods that are too hard, crunchy, or sticky. Also, be sure not to use your teeth for opening packages or ripping things, as this can cause damage to your restoration.
Avoid using tobacco: Smoking or chewing tobacco products can increase your risk of dry mouth and gum disease—both of which can interfere with the success of your dental implants.
Visit your dentist often: By seeing your dentist every six months for checkups, you can receive any necessary treatments to address developing issues that could put your smile and implants at risk.
With superior stability, lifelike appearance, and long-lasting results, you can expect dental implants to be a worthwhile investment for rebuilding your smile. Consult your dentist if you're interested in this option, and they'll be more than happy to determine if the treatment is right for you!
About the Author
Dr. Drew Beaty studied at Northwestern University in Chicago and has been delivering excellent care for well over two decades. He also regularly completes countless hours of continuing education to enhance his skills and expertise. He offers a wide range of advanced and comprehensive services, including dental implants. If you'd like to schedule a consultation, visit his website or call 253-839-6544.
Comments Off

on How Long Can I Expect Dental Implants to Last?
No Comments
No comments yet.
RSS feed for comments on this post.
Sorry, the comment form is closed at this time.