A Patient-Focused Promise for Your Dental Care
November 27, 2019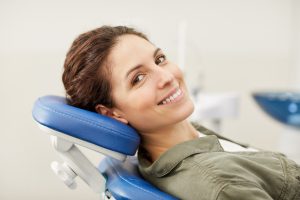 Believe it or not, another year has flown by. As we enter the holiday season, you're preparing to gather with friends and loved ones to celebrate the road ahead. The last thing you're thinking about is your dental insurance; however, it should be a top priority. At the end of the calendar year, your dental insurance benefits are going to expire. If you don't use them now, you're going to lose them for good!
Understanding Your Dental Insurance
Every month you pay a premium for your dental insurance policy. This allows you to go to the dentist regularly for minimal out-of-pocket expense. After paying your annual deductible, you're also given a yearly allowance to use toward maintaining your dental health. Although every policy differs, most plans include:
100% preventive care, such as cleanings, checkups, and X-rays.
80% minor restorative care, like fillings.
50% major restorative care, including root canals.
Your policy expires at the end of the year. You will not be reimbursed for any unused funds. Even if you don't use all your benefits, you will not be refunded for your premiums or your deductible. With less than 3% of Americans meeting or exceeding their annual benefits, you could be throwing hundreds to thousands of dollars down the drain if you don't maximize your policy before the year ends.
Maximize Your Dental Insurance
You have the freedom to visit any dentist who accepts your coverage, but your insurance company recommends you choose one that's in your network. An in-network dentist has pre-negotiated rates with your insurance company to limit the amount you pay out-of-pocket. If you choose an out-of-network dentist, you can still use your insurance, but you'll need to pay any amount that exceeds your plan's allowable coverage.
Your dental office works on your behalf with your insurance company to file the necessary claims and paperwork to maximize the value of your policy. They'll help you make the most of your coverage to keep your treatments affordable, even if that means splitting their cost across calendar years.
Invest in a Healthy Smile
Your dental insurance allows you to visit your dentist 1-2 times per year without worrying about a large bill. You'll get the cleanings and checkups you need for only a small co-payment. This reduces your oral health expenses overall because it decreases the need for a costly treatment in the future by keeping your teeth and gums healthy.
You'll invest in a healthy smile for affordable rates using your dental insurance. Don't wait until it's too late to see your dentist.
About Dr. Drew Beaty
Dr. Drew Beaty provides comprehensive dental care to help his patients live happier, healthier lives. Besides earning his dental degree, he still takes over 100 hours of continuing education courses each year. You'll enjoy advanced services for modest rates using your dental insurance. If you need an appointment before the year ends, contact our office today to schedule your next visit.
Comments Off

on Maximize Your Dental Insurance Benefits Before They Expire
No Comments
No comments yet.
RSS feed for comments on this post.
Sorry, the comment form is closed at this time.