A Patient-Focused Promise for Your Dental Care
September 27, 2016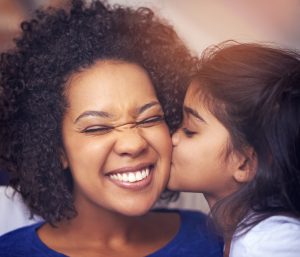 It's such a simple pleasure just to walk around with your child in the Pacific Bonsai Museum. The trees look like something someone has painted, or sculpted out of clay. It's amazing that these exquisite little trees are living things. However, there is a little bit of anxiety swimming around in your brain. You need to take your child to the dentist, but you don't have dental insurance in Federal Way. You know it's going to be expensive, but they need it. It's such a hard choice to choose between your child's oral health and your financial health. You can't even remember the last time you went to the dentist yourself. Fortunately you don't have to choose with the Dental Savings Membership Plan from Drew Beaty Family and Cosmetic Dentistry.
What Is The Dental Savings Membership Plan?
Typically, if you had dental insurance, it would bring a variety of restrictions. Some plans only allow you to see particular dentists, or will only pay for certain types of care. Many plans do not pay for routine procedures, or the amount you pay has little to do with what the actual service costs. This can be both confounding and expensive for patients. However, it is still one of the most cost effective ways of paying for dental care as opposed to paying out of pocket. The Dental Savings Membership Plan helps patients who don't have dental insurance get affordable, routine preventive dental care. This enables patients to get the care they need before issues become direr and require more expensive treatment.  This cycle can often lead patients to wait until they are in a large amount of pain and can only find relief through expensive emergency procedures. By preventing this, we save you both discomfort and money.
What Do I Get with the Plan?
For a flat annual fee, each plan covers two standard cleanings, two check-ups, two fluoride treatments, as well as any x-rays or emergency exams. Should you need any further treatment, you get 15% off additional dental services. This standard care is one of the best ways to prevent issues such as tooth decay, gum disease, or tooth loss. There are plans available for both children and adults, and it can be paid for in a variety of ways. This can help dental care fit easily into any budget.
We're Here To Help
You shouldn't have to forgo dental treatment because of your finances. The Dental Savings Membership Plan can help you get the care you need without breaking the bank. If you have any questions about how the plans can help you, please give us a call.
Comments Off

on No Need for Dental Insurance in Federal Way
No Comments
No comments yet.
RSS feed for comments on this post.
Sorry, the comment form is closed at this time.