A Patient-Focused Promise for Your Dental Care
February 9, 2018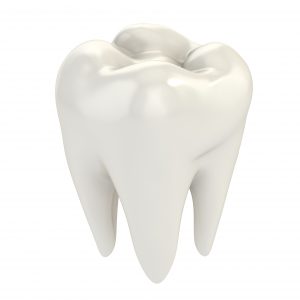 In the past, civilizations would build huge forts around their cities as a means of defense and protection. These perimeters were heavily guarded by soldiers who remained on the lookout for any enemies seeking to penetrate the protective walls and do harm to the inner city. When you think of the purpose of your tooth enamel, you can apply the foregoing scenario, because it serves as your oral protector. Would you like to know more about why your enamel is so important? Your dentist in Federal Way will discuss this, ways to protect it and the value of preventive dentistry as you continue reading.
What is Tooth Enamel?
The enamel is the outer layer of your teeth that serves as their main line of defense against food particles, liquids, bacteria, plaque, stomach acids and any other substance that enters your mouth. The hardest and most highly mineralized component in your body, it's composed mostly of a mineral called hydroxyapatite.
Because your enamel forms a strong barrier that protects the rest of your teeth from decay, it's important to maintain it because once it's destroyed, your body can't produce any more. This is because unlike other parts of your body – like the bones – your enamel does not contain any living cells, so it can't regenerate.
How to Protect Your Enamel
The primary nemesis of your enamel are bacteria. Always present in your mouth, they feed on any leftover food particles, and their numbers grow exponentially as a result. As they multiply, they cling to your teeth and gums and form a substance called plaque. The latter has an acidic nature that begins to eat away at your enamel, and this is where the problems begin.
Thankfully, there are several practices that you can incorporate into your lifestyle that will protect you from tooth decay, including:
Brushing – Brushing your teeth helps to remove the harmful bacteria and plaque that lead to its demise. Also, by using toothpaste that contains fluoride, you help to build up your enamel more.
Flossing – Although flossing is an activity that addresses the area between your teeth and along the gum line, it still plays a huge role in protecting your tooth enamel. That's because any leftover food particles or bacteria in any part of your mouth can still find their way to the surface of your teeth and cause decay.
Eating Healthier – Eating healthier foods like fruits and vegetables is a great way to protect your tooth enamel. For one, it cuts down on the intake of artificial sweeteners, processed sugars and preservatives that contribute to tooth decay. Second, eating healthier helps to create a more balanced pH level inside your mouth that allows your saliva to act as a protective coating of your teeth.
Rinsing – Using a mouthwash to remove excess food and debris from your mouth is another way to protect your enamel. It also helps to keep your mouth wet and prevent the growth of bacteria.
So now that you know more about how important your tooth enamel is, you're encouraged to take bold steps to protect it – one being to maintain regular visits for checkups and cleanings. To be assured that there are no cracks in your wall of defense for unwanted intruders to penetrate, reach out to your local dentist and schedule your first appointment today!
About the Author
Dr. Drew Beaty has been recognized as a "Seattle Top Dentist 2009 through 2016" by his peers and has completed 9 levels of post-graduate education at the Kois Center for Dental Excellence in Seattle. He practices at Drew Beaty Family and Cosmetic Dentistry and can be reached for more information through his website.
Comments Off

on Your Dentist in Federal Way Explains Why Tooth Enamel's So Important
No Comments
No comments yet.
RSS feed for comments on this post.
Sorry, the comment form is closed at this time.