A Patient-Focused Promise for Your Dental Care
October 13, 2016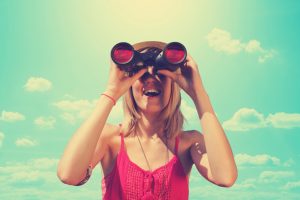 The internet really is a magical tool sometimes. If you need to buy a new car, you can instantly look it up. You can even get more specific and search for the "most green car," or "car with best gas mileage." Not only can you look anything up, you can find the best of everything. When it's time to choose a new dentist in Federal Way, there are a few things you want to consider. Here are the reasons why Dr. Drew Beaty will pop up when you search "best dentists in Federal Way."
1. Experience
When choosing a dentist, you want to find one that has experience treating a variety of patients for a number of years. You want someone who won't be thrown off by anyone that walks into their office. Every day is just a walk in the park for them. The office is the place to perform, not to learn. This is the kind of experience you get with Dr. Drew Beaty. He has been practicing dentistry for decades and brings his wealth of knowledge to every exam, cleaning, and procedure he performs each day. Not only does Dr. Beaty have his DDS degree, but he has also completed all 9 levels of postgraduate education at the Kios Center for Dental Excellence in Seattle. He even consistently works to become adept at using the latest dental technology.
2. Variety of Services
You want to be able to walk into the dentist's office confident that they can take care of you. You want to know that they have exactly what you need and know just what to do. Whether all you need is a simple check-up, a tooth fixed, a brighter smile, or even dental implants, Dr. Beaty has you covered. He even knows how to handle particularly anxious patients with a gentle hand. Throughout your life, you are going to want and need different things for your teeth, and you can get them all in one place.
3. References
The best way to learn about any doctor is to listen to their patients. Dr. Beaty encourages everyone he treats to talk about their experience, and they shower him and his team with praise. This is because he simply wants to help people the best he can, and he knows one of the keys to overall health is ideal dental health.
Come See Us
If you are curious about why Dr. Beaty has been recognized as a "Seattle Top Dentist" for the past 7 years in a row by his peers and Seattle Metropolitan Magazine, please give us a call. We are more than happy to answer any of your questions and let you know how Dr. Beaty can help your smile.
Comments Off

on What to Consider with a New Dentist in Federal Way
No Comments
No comments yet.
RSS feed for comments on this post.
Sorry, the comment form is closed at this time.