A Patient-Focused Promise for Your Dental Care
April 14, 2020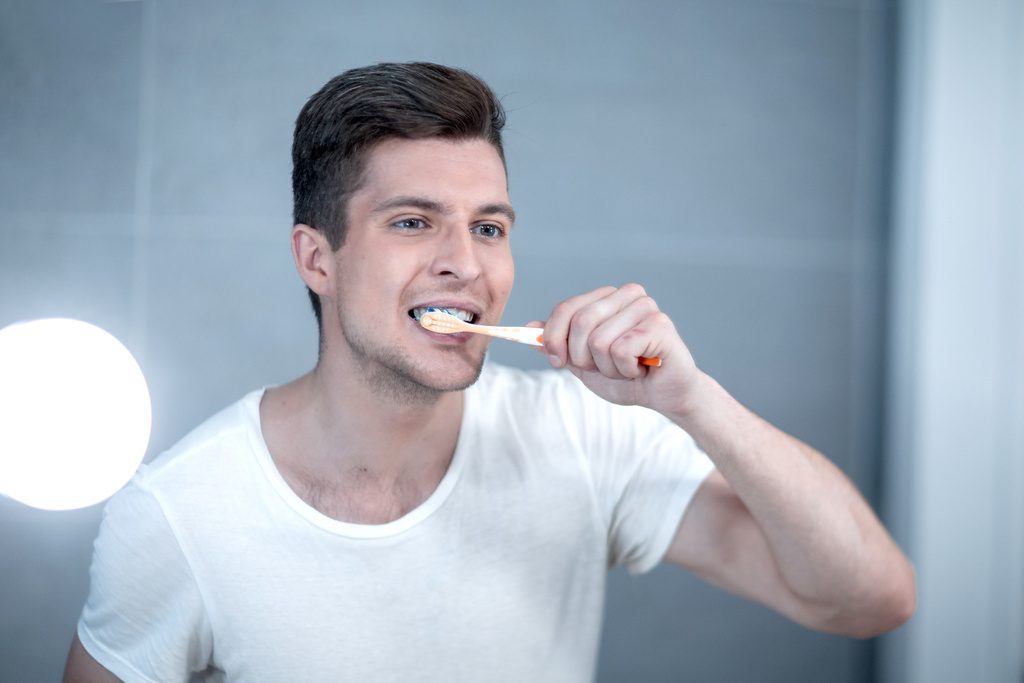 Everyone wants to use a toothbrush that's going to keep their teeth clean, but if you're using an old toothbrush, you might actually be wasting your time and hurting your teeth. As the bristles become damaged, they lose their ability to effectively remove plaque and food particles. How can you know when it is time to replace your toothbrush? Read on to find out.
Why do I need to replace my toothbrush?
The American Dental Association recommends replacing your toothbrush every three months or as soon as the bristles become noticeably bent. Frayed, bent bristles are unable to remove food particles trapped beneath the gum line. As a result, these particles get left behind for bacteria to feast on and cause tooth decay.
Worn bristles can also cause damage to the gum line. New bristles are shaped with a rounded tip to prevent scraping the gum tissue. Through frequent use, these tips can become more pointed, making it easier for them to wear away gum tissue. This can lead to gum recession and increased tooth sensitivity. If you're concerned your toothbrush may be causing any of these issues, your dentist can check for them during a regular visit.
What are the signs a toothbrush needs to be replaced?
When the bristles on your toothbrush are bent outward, that's a clear sign that it's time to get a new one. Some toothbrushes also have color changing bristles to let you know. When these bristles lose their color, it's time to look for a replacement.
A less common sign that you need a new toothbrush is when bristles begin to fall out. This is often caused by brushing too hard. Without those bristles, you're reducing the points of contact between the brush and tooth surface, making your daily brushing less effective.
Does an electric toothbrush need replacement brush heads?
Just like a manual tooth brush, electric toothbrushes need to have their brush heads replaced every three months. However, they will generally be more effective at keeping your teeth clean.
The vibrations caused by electric brushes will help dislodge food and plaque from underneath your gums. Many of these kinds of brushes also have sensors built in to them to let you know if you're brushing too hard to prevent damage to your gums and enamel. They often also have timers to let you know when you've brushed for long enough.
There's no point in brushing your teeth if you're doing more harm than good. Whether you're using an electric or a manual toothbrush, it's important to pay attention to the bristles to understand when you might need a replacement. Replacing your toothbrush every three months will ensure that you always have the capability to give yourself a truly clean smile.
About the Author
Dr. Drew Beaty has over twenty years of experience providing patients with the treatments they need to have healthy, vibrant smiles for a lifetime. He continues to take over 100 hours of continuing education annually to ensure that he has the most up to date information available for his patients. If you have any concerns about your home care, you can contact him at his website or at (253) 839 – 6544.
Comments Off

on Do Your Teeth Not Feel Clean? Replacing Your Toothbrush Might Help
No Comments
No comments yet.
RSS feed for comments on this post.
Sorry, the comment form is closed at this time.