A Patient-Focused Promise for Your Dental Care
January 23, 2020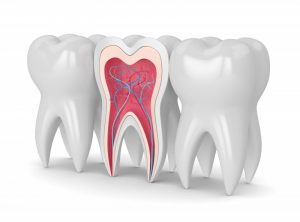 If you break a bone, your tissues will do an excellent job of healing the injury. However, if you break a tooth, you might have noticed that the same thing doesn't happen. This is because tooth enamel, while the hardest substance in the human body, does not contain any living cells, meaning it can't regenerate. Once your enamel is gone, it's essentially gone for good. This means you have to take excellent care of it while you have it. But how exactly can you do that? And how does tooth enamel withstand the daily wear and tear of chewing? Read more to find out.
How Does Tooth Enamel Last So Long?
Yes, if you take good care of it. Researchers at MIT and the University of Pittsburgh took a detailed look at the structure of tooth enamel to see just how it is able to last for most of a person's life. Enamel consists of microscopic structures called enamel rods, which are made of hydroxyapatite crystals. By using special imaging technology, the researchers were able to study the structure of enamel for the first time.
Using a computer model, the scientists simulated the forces that these crystals would be subjected to while chewing. When two blocks of crystals made contact at a 45-degree angle, a crack would appear where they intersected. When the crystals were only slightly misaligned, however, the crack was deflected and prevented from spreading throughout the "tooth."
Ultimately, what this research demonstrates is that tiny cracks in our teeth are deflected at a microscopic scale and thus are not able to spread very far. This is the reason why enamel is able to last so long.
How Can You Make Your Enamel Last Longer?
To ensure that your tooth enamel remains strong and healthy for the rest of your life, it helps to implement the following tips:
Limit sugary foods and beverages. Bacteria on your teeth feast on sugar and create acid that wears down enamel over time.
Eat foods that strengthen enamel, such as dairy products high in calcium.
Don't brush too vigorously. Think of brushing your teeth like polishing an eggshell; use only the gentlest pressure.
Use toothpaste and/or mouthwash with fluoride to provide your teeth with a little extra protection against cavities.
Floss daily to keep plaque from building up in between your teeth and eroding your enamel.
Visit your dentist twice a year. At these appointments, they can inspect your teeth for cavities and treat them before serious damage is done to your enamel. Your dental hygienist can also clean your pearly whites and strengthen your teeth.
Follow these tips and your enamel should be strong enough to last for the rest of your life!
About the Author
Dr. Drew Beaty studied dentistry at Northwestern University in Chicago. He has also undergone extensive training in sedation dentistry to help his patients relax while receiving the treatment they need. Currently, he takes more than 100 hours of post-graduate education courses every year, which is over four times the amount required by the Washington State Department of Health. If you're looking to keep your enamel strong, you can schedule a checkup and cleaning with Dr. Beaty by visiting his website.
Comments Off

on Does Tooth Enamel Last a Lifetime?
No Comments
No comments yet.
RSS feed for comments on this post.
Sorry, the comment form is closed at this time.