A Patient-Focused Promise for Your Dental Care
June 5, 2018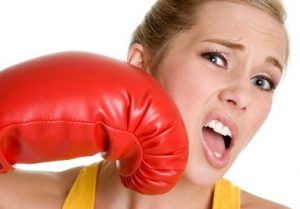 Have you ever had a dream that you've lost all your teeth or that they've suddenly become terribly loose for no reason? If so, you're not alone – bad dreams about teeth are surprisingly common! Some people say they're associated with deeper feelings of worry or anxiety, which makes sense because your teeth are so incredibly valuable and hard to replace. That's why it's understandable to feel panicked if you've knocked out one of your precious teeth. But is there anything you can do to help save your tooth before calling an emergency dentist in Federal Way? Fortunately, there are a couple of proactive steps you can take – find out more below!
What's the First Thing You Should Do If You've Knocked Out a Tooth?
The most important first step you should take is putting it back in its socket (or a glass of milk as a second option). Here's how:
First, gently rinse the tooth off, making sure not to touch the root.
Then place it back in its socket, facing the right way. Ideally, you can do this within a few minutes because every minute that it's exposed to air makes it harder to save the tooth.
If it's not possible to put it back in its socket, the next best thing is putting it in a glass of milk. If milk isn't available, put it in a glass of water or hold it in the cheek pouch (avoid this with children, as they're at risk of swallowing it). Remember, it's absolutely crucial that you keep the tooth moist!
Finally, apply gentle pressure to the area with a clean, damp towel to reduce bleeding.
After you've initially stabilized your tooth, make every effort to come into an emergency dentist as quickly as possible. The chances of saving the tooth are much better if you're seen within an hour.
How Can You Prevent This Type of Injury In the Future?
After you've received treatment from a dentist in Federal Way, you'll probably be interested in how you can prevent a similar injury from happening in the future! Here are two tips:
This one is no surprise, but always wear a seat belt when you're riding in a vehicle.
Also, be sure to wear a mouthguard when you're playing any type of contact sport.
Hopefully, you never find yourself in this type of situation. But if you do, now you'll be better prepared to save your tooth so you can continue using it for many years to come!
About the Author
Dr. Drew Beaty is a general and emergency dentist who understands that life sometimes has unexpected surprises in store. He knows how alarming dental emergencies can be and always makes time in his schedule for any patient who might be dealing with such a situation. If you have any questions, he can be reached via his website or at (253) 839-6544.
Comments Off

on Knocked Out Tooth? Tips From an Emergency Dentist in Federal Way!
No Comments
No comments yet.
RSS feed for comments on this post.
Sorry, the comment form is closed at this time.