A Patient-Focused Promise for Your Dental Care
December 23, 2016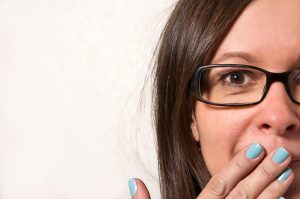 Dr. Drew Beaty desires his patients have relaxed dental visits so they receive the care they need for healthy teeth and gums. Some individuals need real help to stop fearing dental appointments. Your sedation dentist in Federal Way uses oral conscious sedation to ease anxious people through their treatments comfortably and safely. Dr. Beaty has been named a Seattle Top Dentist for several years in a row; so you can trust his gentle care and well-credentialed expertise.
What is Dental Anxiety?
Phobia accurately describes the anxiety some people have over going to the dentist. The reasons for this anxiety range from past bad experiences with other dentists, to embarrassment about the condition of their teeth, to dislike of instruments such as drills and needles. Inability to sit still in the dental chair, claustrophobia, tooth sensitivity and pronounced gag reflexes add to their list of worries. And so, the anxiety ramps up.
Dr. Drew Beaty has seen many phobic patients in his Federal Way practice. He approaches frightened individuals with empathy and kindness and offers them real solutions so they are at ease and get treated. His team delivers a "comfort" menu, including noise-cancelling headphones, to maximize relaxation. Plus, the support staff is friendly and accommodating–characteristics which go a long way to helping the nervous patient.
Sedation Dentistry in Federal Way
When an individual comes to the dental office, he or she can expect a friendly welcome and an atmosphere that is warm and comfortable. As needed, Dr. Beaty discusses the patient's sedation options as part of his or her personalized treatment plan. The doctor helps the individual choose what medication best suits their needs, preferences and medical history.
Besides local anesthetics, or injections to control discomfort, the dentist offers oral conscious sedation.Taken at home or at the office before the appointment, oral sedatives are tranquilizers taken in pill form. Ativan, Halcion, Versed and Valium are typical choices.
The medications allow patients to relax and even nap during their dental procedures. While they can easily wake up and respond to verbal commands, they must be driven home by a friend or loved one afterwards. They may not even remember getting their dental treatments.
Sedation dentistry really helps patients of all ages needing multiple procedures or who have physical limitations (such as back pain) which hamper their ability to stay still in the dental chair for extended periods. Also, it eases people who fear invasion of their personal space.
Are You Afraid of the Dentist?
You are not alone. Many American adults and kids, too, worry about their dental care to one extent or another. There is hope, however. Contact Drew Beaty DDS to arrange a sedation dentistry consultation. You can have a healthy smile and peace of mind, too.
Comments Off

on Fearing Dental Work? Sedation Dentist in Federal Way Helps
No Comments
No comments yet.
RSS feed for comments on this post.
Sorry, the comment form is closed at this time.