A Patient-Focused Promise for Your Dental Care
December 30, 2019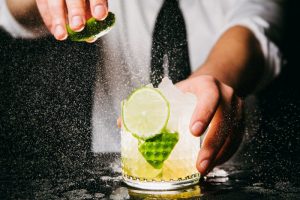 Do you drink countless cups of coffee throughout your workday so you can power through it? Do you wind down every night with a glass of red wine before bed? These are just a couple of common beverages that people drink without considering the impact that they'll have on their oral health in Federal Way. Read on for a complete list of beverages that could be harming your smile and how you can keep them from doing so.
Wine
Red wine is rich in tannins, which are stain-causing compounds that bind with the plaque on your teeth. A fact that many people aren't aware of is that wine is also incredibly acidic. This means that it can easily erode your tooth enamel, which is the outermost layer of your teeth that protects them from harmful oral bacteria and decay. Even though this is the hardest substance in your body, it can easily be wiped away by the powerful acids found in wine. The best way to avoid this is to be mindful of excessively consuming this beverage and maintaining an effective oral hygiene routine.
Coffee
Coffee is a vital tool for Americans to power through their days at work and school. However, some people are careful not to drink too much because it can stain their teeth. The best way to avoid this is to brush before you drink it. Because tannins attach to plaque, the less plaque that's on your teeth, the less staining that will occur. Plus, by doing this, you'll be able to reap the natural cavity-fighting benefits from drinking black coffee without having tinting your smile.
Carbonated Drinks
Carbonated beverages are notoriously known for softening your enamel. If you brush too soon after consuming one, it can cause the protective outer layer of your teeth to wear down faster. That's why it's important to wait at least 20 minutes before you brush your teeth after drinking something carbonated. Also, be sure to stay away from sugary products like sodas, because these will increase your risk of developing cavities as well. If you do, rinse away any lingering sugar in your mouth by drinking plenty of water.
Alcohol
Excessive alcohol consumption has been linked to gum disease and other oral health problems in several clinical studies. Many people mix their drinks with sugary additives like fruit juices that can be a major risk factor in the development of tooth decay. Additionally, alcohol can cause dry mouth and dehydration, which allows harmful oral bacteria to accumulate in the mouth without being washed away by saliva. That's why it's important to stay hydrated while consuming mixed drinks, and always remember to brush your teeth at the end of a night out, before you go to bed.
By following these preventive tips, you can continue drinking all of your favorite beverages without having to worry about developing serious oral health problems. There's nothing that can ruin your day like an unexpected visit to your dentist in Federal Way because, over time, your favorite beverage has been damaging your teeth and gums.
About the Author
Dr. Drew Beaty is passionate about helping his patients maintain happier, healthier, and longer-lasting natural smiles by providing them with high-quality treatment and necessary preventive knowledge. He completes over 100 hours of continuing education courses every year and has extensively trained in sedation dentistry to help his patients who are scared of the dentist feel relaxed and comfortable. For questions or to schedule a routine checkup and cleaning, visit his website or call 253-839-6544.
Comments Off

on How Can You Keep These Popular Beverages From Harming Your Oral Health?
No Comments
No comments yet.
RSS feed for comments on this post.
Sorry, the comment form is closed at this time.