A Patient-Focused Promise for Your Dental Care
March 12, 2020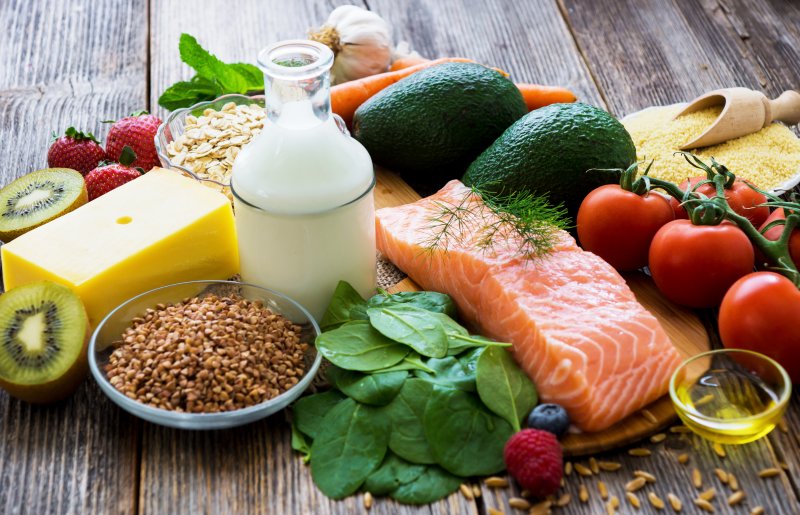 Dentists regularly talk about how important it is to maintain routine oral care both at home and in the practice. Brushing, flossing and professional exams and cleanings are the foundation for long-term oral health. However, they are not the only factors to keep in mind when it comes to keeping your smile healthy and bright!
The fact of the matter is diet also plays a major role in your oral health, even if you keep up with regular visits at our office and have the most comprehensive at-home oral care routine possible! March is National Nutrition Month, making now the perfect time to discuss how you can maintain a healthy diet that actually promotes positive oral health.
How Diet is Connected to Oral Health
It's clear that routine brushing and flossing as well as professional cleanings work to remove harmful plaque from the teeth and gums. But it's just as important to acknowledge where this plaque came from in the first place. Sugar and starch in food plays a direct role in how quickly oral bacteria can develop in the mouth. Essentially, the more often you eat foods containing large amounts of sugar and starch, the easier it is for oral bacteria to consume these ingredients and produce plaque acids.
Since bacteria thrives in an acidic environment, keeping a balanced diet is crucial. The good news is there are many mouth-friendly foods to choose from as you plan your future meals.
Foods to Eat for a Healthy Smile
Start by taking a look at the foods you eat now and the vitamins and minerals you know that you're getting from these foods. If you want to keep your oral health in check, getting enough calcium, phosphorus, and Vitamin C is incredibly important.
Calcium can be found in low-fat and fat-free milk, yogurt and cheese. There are many fortified foods like tofu and soy that also contain calcium. Other lesser-known options include canned salmon, almonds, and dark green leafy vegetables. When you get enough calcium, your teeth and bones remain strong!
Phosphorus is a mineral often found in lean meats. This includes chicken, pork, and fish. It's also found in eggs, dairy, nuts, and beans. Phosphorus plays a role in strengthening enamel.
Vitamin C is found in many citrus fruits, which contain many natural sugars and are much better than the sugars found in candy or ice cream. You can also find Vitamin C in tomatoes, peppers, broccoli, potatoes and spinach. By getting enough Vitamin C in your diet, you strengthen your mouth's gums and soft tissues.
The Best Diet Tips to Keep in Mind
Oral care habits matter, but diet habits can also make a big difference in your long-term oral health.
Avoid snacking throughout the day, especially on foods containing high amounts of sugar or starch. Instead of eating a candy bar or bag of potato chips, opt for raw vegetables, fruits, or plain yogurt.
Drink water regularly throughout the day. Not only is plain water incredibly good for you, but it works to loosen and wash away food debris stuck in your teeth.
Eat a variety of foods each day, making sure to put time aside to meal plan for the week.
Learn some basic cooking skills instead of relying on frozen or precooked foods, which tend to have large amounts of salt that can cause dry mouth.
Schedule an appointment with an RDN, or a registered dietician nutritionist.
About the Author
Dr. Beaty and his team want to do everything possible to keep their patients healthy. After all, oral health is overall health in more ways than you'd think. If you have not yet scheduled an appointment with our office, we encourage you to do so today through our website!
Comments Off

on How Your Nutrition Affects Your Oral Health
No Comments
No comments yet.
RSS feed for comments on this post.
Sorry, the comment form is closed at this time.