A Patient-Focused Promise for Your Dental Care
December 16, 2021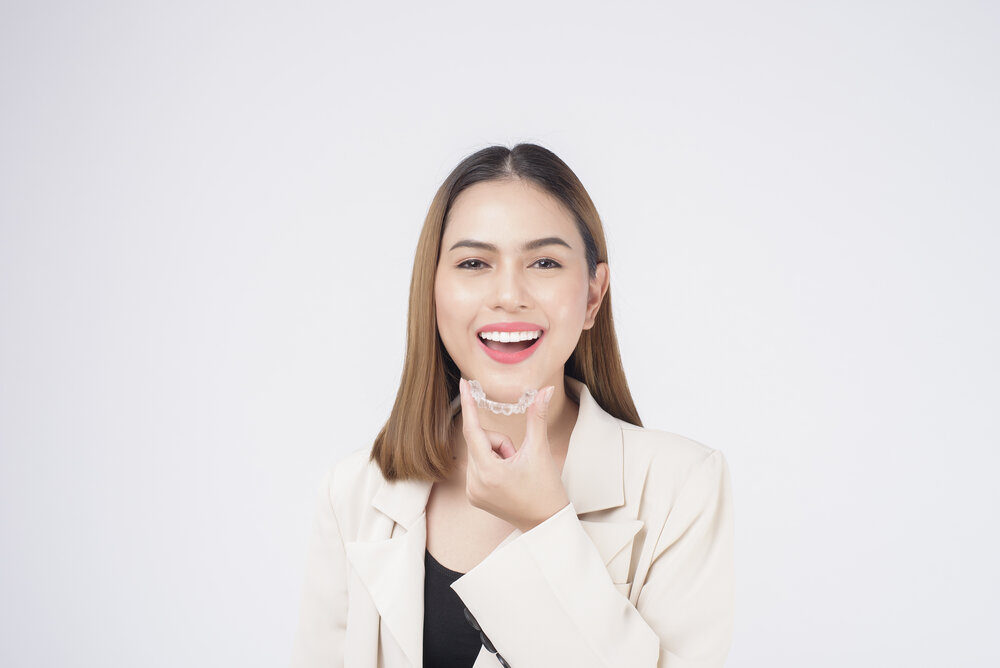 Teledentistry refers to the use of telecommunications and information technology to administer dental care, consultations, and education. SmileDirectClub and other teledentistry companies offer DIY clear aligners that allow patients to straighten their teeth at home. Though they appear to be cheaper and more convenient than Invisalign, these products aren't as good as you may think. Read on to learn about the many downsides of DIY clear aligners and why Invisalign in Federal Way is worth the time and money.
#1. Complex Orthodontic Cases
SmileDirectClub tells customers not to use their aligners if they need extensive treatment or have a history of bad oral health. On the other hand, Invisalign can treat more cases of misalignment. A few of the common issues Invisalign can correct include:
Overbite
Underbite
Crossbite
Gap teeth
Open bite
Crowded teeth
#2. Dental Organization Approval
While Invisalign is recommended by all major professional dental organizations, the American Dental Association strongly discourages the use of SmileDirectClub and other DIY orthodontic treatments. They have even filed a complaint with the Federal Trade Commission (FTC) to "investigate false and misleading claims" made by SmileDirectClub. Additionally, the American Association of Orthodontists expressed that they have serious concerns regarding direct-to-consumer orthodontic companies and issued a warning related to them.
#3. Convenience and Treatment Times
With SmileDirectClub, there's no need for in-person checkups. Though this may save patients time throughout their treatment, they will still need to attend remote checkups to go over their progress. Since Invisalign treats more complex orthodontic issues, this will usually make treatment last longer. In-office visits are also more thorough, so your dentist will be able to identify more complex issues, which may end up leading to shorter overall treatment times.
#4. Dentist Supervision
With SmileDirectClub, patients send in photos and updates on their treatment every 90 days so the team can track their progress. Since it's more difficult to identify problems and make adjustments using this method, the patient is put at a disadvantage. Invisalign treatment includes in-office visits, which makes it quicker and easier for your dentist to avoid delays by identifying and addressing changes or issues quickly and easily.
#5. Overall Cost
The cost for SmileDirectClub starts at around $2,000, and Invisalign starts at around $5,000. Though SmileDirectClub's upfront costs may be less, the price doesn't account for potential complications along the way. Invisalign's price tag generally includes monitoring and dental visits. Additionally, there are no hidden costs, so there won't be any surprise expenses.
DIY clear aligners may seem like a good way to save a buck, but Invisalign is a tried and true solution to crooked teeth and bite issues that you can trust. Contact your dentist to see if Invisalign is right for you, and you'll soon be on your way to a smile you love!
About the Practice
If you're looking to close gaps, correct bite issues, or fix crooked teeth, Dr. Drew Beaty, Dr. Chloe Mirick, and their talented team are here to help. They offer high-quality Invisalign aligner trays and will provide tips and support throughout your treatment to make sure your new smile is a success. If you want to learn more about whether Invisalign treatment is the right option for your smile or to set up an appointment, call their office at (253) 839-6544 or visit their website.
Comments Off

on Why Invisalign Is Better Than DIY Clear Aligners
No Comments
No comments yet.
RSS feed for comments on this post.
Sorry, the comment form is closed at this time.