A Patient-Focused Promise for Your Dental Care
August 16, 2019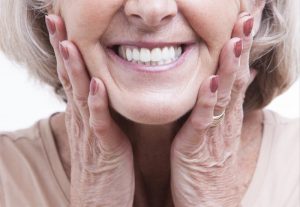 In an ideal world, no one would ever have to get dental implants because they would still have all of their natural teeth. Since the world isn't perfect, however, people need ways to replace their missing teeth. Dental implants are truly the best way to do that, since they can last the rest of your life without needing to be refitted or replaced. However, many patients are concerned that they might be the wrong age for receiving the procedure. Read on to learn whether you can be too young or too old to get dental implants.
What Are Dental Implants?
Dental implants are titanium posts that are inserted below the gumline to replace the root of a missing tooth. Your dentist uses titanium for a reason – it has the ability to become one with your jawbone over a few months in a process called osseointegration. After this process is complete, your dentist can attach a restoration, such as a crown or bridge, to make your implant feel, look, and function just like a natural tooth.
Am I Too Young for Dental Implants?
If you're under the age of 18, your jaw and facial muscles are still developing. Therefore, the majority of dentists will not recommend getting dental implants until you have reached adulthood. Even then, you may have to wait another year of two, depending on the speed of your facial development. It should be noted that young men take longer for their facial structure to reach full maturity when compared to young women. They may have to wait a year or two longer to undergo the procedure.
Can You Be Too Old for Dental Implants?
After you have become an adult, there is no age limit when it comes to receiving dental implants. Many people receive them as an adult and even as a senior without a hitch. If there are any issues, they typically stem from not having enough healthy jawbone tissue or other overall health issues that could make osseointegration a little more difficult.
Who Is the Best Candidate for Dental Implants?
While anyone over the age of 18 can make a great potential candidate for implants, there are a few exceptions. You must be in good general health, and have enough healthy jawbone tissue to support an implant. If not, you must be able and willing to undergo a bone graft before getting the implant. Certain diseases like diabetes may make the procedure more likely to fail. Smokers should consider quitting before getting the procedure done, as tobacco can slow down the healing process and increase the risk of implant failure.
As long as you are old enough for implants, your overall health is the only thing that may hold you back. Schedule a consultation with your implant dentist today to determine whether implants are right for you.
About the Author
Dr. Drew Beaty has more than two decades of dental experience under his belt. He attended dental school at Northwestern University in Chicago. He takes over 100 hours of continuing educations courses a year, which is four times the amount required by the Washington State Health Department. If you are considering dental implants in Federal Way, WA, contact Dr. Beaty at (253) 839-6544.
Comments Off

on Is There a Wrong Age to Get Dental Implants?
No Comments
No comments yet.
RSS feed for comments on this post.
Sorry, the comment form is closed at this time.