A Patient-Focused Promise for Your Dental Care
April 20, 2018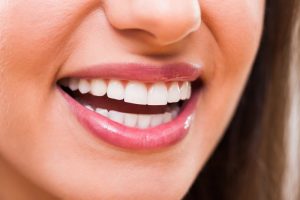 Porcelain veneers in Federal Way are a remarkable cosmetic treatment that can make a range of dental imperfections disappear. They have the power to disguise discoloration, cracks, chips, minor misalignment, and more. Many celebrities have even embraced veneers as a way to get a perfect, red-carpet-ready smile. Still, you might have questions about this treatment. Does it last long enough to make it worth the money? Is it possible to change your mind after you've committed to veneers? Let's discuss these important questions.
The Average Lifespan of Porcelain Veneers
Many people balk at the price of porcelain veneers; they cost quite a bit of money, and insurance doesn't cover them. However, when you consider their longevity, it becomes obvious that they offer a great value. In fact, with proper care, they may last for 15 to 20 years or longer before they need to be replaced.
Their staying power is thanks to advanced techniques that enable your cosmetic dentist in Federal Way to securely attach them to your teeth. The bond is strong enough to stand up to most of the rigors of everyday life.
Do Veneers Ever Lose Their Beauty?
When you first get them, porcelain veneers may have you turning heads wherever you go — they look that good! And thanks to porcelain's strength and its natural resistance to stains, you won't have to worry that they'll lose their beauty after just a few years.
However, you do need to take a few steps to prevent your gorgeous new pearly whites from becoming cracked or discolored:
Limit your consumption of dark foods and beverages, like berries, coffee, and wine.
Don't bite down on anything that is super hard, like ice or jawbreaker candies.
Stick to an excellent oral hygiene routine.
Don't smoke cigarettes or use other tobacco products.
Visit your dentist at least twice a rear for a routine exam and cleaning.
Of course, incidents happen sometimes. If one of your veneers ends up damaged, all you have to do is head to your dentist in Federal Way, who may be able to repair your smile.
What if You Change Your Mind?
The process for attaching porcelain veneers requires that your dentist removes a tiny bit of enamel from your teeth; this is to ensure that your new look has a natural appearance. Removing the veneers, therefore, leaves your weakened teeth exposed, and they may be extra sensitive. They will always need something to cover them so they stay as strong as possible.
However, there is no reason to be afraid of committing to veneers. Most patients would never dream of getting them removed because they look so stunning!
Porcelain veneers are a fantastic, long-term solution or anyone who is tired of having a less than perfect smile. Why not talk to your dentist to learn more about this remarkable treatment?
About the Dentist
Dr. Drew Beaty, your experienced dentist in Federal Way, enjoys using cosmetic dentistry to help his patients love what they see in the mirror. If you have questions about porcelain veneers, please don't hesitate to contact our office at 253-839-6544.
Comments Off

on Are Porcelain Veneers in Federal Way Permanent?
No Comments
No comments yet.
RSS feed for comments on this post.
Sorry, the comment form is closed at this time.