A Patient-Focused Promise for Your Dental Care
February 8, 2019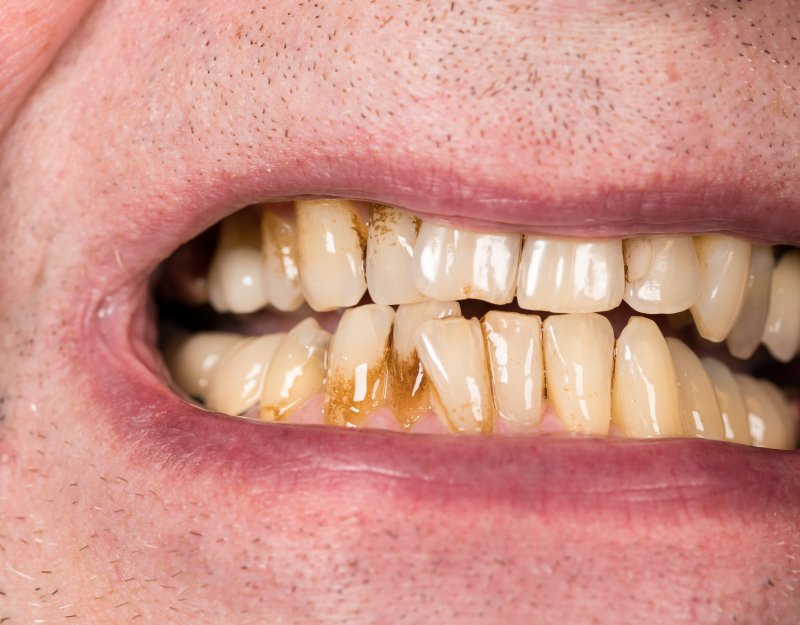 Statistics show that at least 50% of the adult American population suffer from some form of gum (periodontal) disease. Because of this growing issue, February has been designated as National Gum Disease Awareness Month, which is a time set aside to encourage prevention and a proactive approach to seeking treatment. As you continue reading, learn how untreated periodontal disease in Federal Way can contribute to heart disease. Additionally, discover the available forms of prevention and treatment to restore your oral health.
What is Periodontal Disease?
When plaque is allowed to gather along the gum line for a prolonged period of time, it can eventually work its way beneath the gums to cause the development of germ pockets that can lead to an infection.
As a result, the gums can become inflamed, red, irritated, puffy and easy to bleed, all of which are the symptoms of the early stages of periodontal disease, called gingivitis. It's important to seek treatment at this phase of the condition because any damage done can still be reversed.
Why Periodontal Disease Shouldn't be Ignored
If left untreated, the infection can develop into periodontitis, the stage where there is severe damage to the bone and ligaments that hold the teeth in place. Unaddressed, there can also be tooth loss. There is the chance of an even greater issue, though.
Heart Disease Related to Plaque Growth
You've probably heard how plaque buildup in the arteries can lead to heart disease or cardiac arrest. A little-known fact is the same plaque in the blood that permeates infected gums, can eventually flow to the heart and contribute to the above-mentioned life-threatening issues.
Therefore, if you notice any of the early warning signs of plaque growth, you shouldn't hesitate to seek professional care.
The Available Treatment Methods
Thankfully, you don't have to continue to let bacteria wreak havoc on your gums. Here are some of the treatment options:
Oral Hygiene Adjustments – For mild cases of gingivitis, you may just need to make some adjustments in your oral hygiene habits, which may include simply being more consistent with brushing and flossing.
Frequent Dental Cleanings – Another strategy may be to receive dental cleanings more frequently than the standard schedule of every six months, to make sure the infection does not reach a climax again.
Scaling and Root Planing Procedure – Also called a deep cleaning, the scaling and root planing procedure involves the removal of bacteria beneath the gums and the smoothing of the affected teeth roots to make it harder for new bacteria to accumulate.
Prevention – The Best Form of Treatment
An old axiom states, "An ounce of prevention is worth more than 10 pounds of cure." This saying aptly applies to the prevention of periodontal disease. By brushing and flossing your teeth at least two times a day, limiting your sugar intake and maintaining regular preventive care visits, you can better fortify your gums and protect them from the harmful bacteria growth that could derail your oral health.
To schedule a visit for a cleaning or to receive treatment for periodontal disease, reach out to your dentist in Federal Way today.
About the Author
Dr. Drew Beaty is a graduate of Northwestern University in Chicago. So he can provide his patients with the best care possible, he takes over 100 hours of continuing education annually. Dr. Beaty treats periodontal disease at his private practice, and he can be reached for more information through his website.
Comments Off

on Protect Your Heart – Treat Periodontal Disease in Federal Way
No Comments
No comments yet.
RSS feed for comments on this post.
Sorry, the comment form is closed at this time.