A Patient-Focused Promise for Your Dental Care
October 1, 2016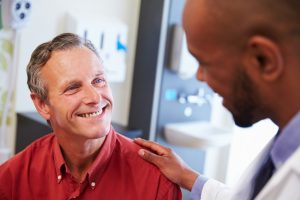 "Nothing lasts forever," is something you have probably heard at every graduation you have attended or series finale you have watched. You've gotten used to the concept as the years have gone by, which is why you aren't too upset when you need to buy a new pair of shoes or an old friend moves away. Unfortunately, this concept can also apply to your teeth. Time can be hard on your smile, leaving you with chipped, cracked, or broken teeth. Even though your smile might change, it doesn't mean you can't bring it back. Dr. Drew Beaty, a restorative dentist in Federal Way, wants you to know how he can help you.
Reasons for Restorative Dentistry
Many unpleasant things can happen to your teeth. You could be chewing on a particularly hard piece of food and chip your tooth. Maybe you're playing sports and a collision causes one of your teeth to break. Perhaps a tooth has become extensively decayed because of a cavity. In any of these cases, the structure of the tooth needs to be reinforced so you can continue to use it. Dr. Drew Beaty and his team can accomplish this in a number of ways.
Tooth-Colored Fillings
Whenever you get a cavity, part of your tooth has become decayed and needs to be removed. You want the smallest amount possible to be taken away so you can keep most of your natural tooth. In addition to this, you want the restoration to blend with the rest of your smile. This is where tooth-colored fillings can help. They are flexible enough that the least amount of your tooth needs to be removed to repair it, while aesthetically not affecting your smile.
Crowns and Bridges
Sometimes your teeth need a little more help. When the structure of a single tooth has become thoroughly damaged, it can be replaced with a crown. This is a restoration that simply fits on top of your natural tooth, restoring it fully. It can be made to custom fit wherever it needs and provide a strong, but visually pleasing repair. Multiple teeth can be replaced by a bridge. A bridge uses two teeth to support a fake, or pontic tooth that sits above the gum line. The supporting teeth may need to be restored with crowns or dental implants. Crowns and bridges can usually be installed in as little as two visits with a virtually painless procedure.
Full and Partial Dentures
A patient who needs a large amount of teeth replaced can do so with a set of partial or full dentures. This is a set of prosthetic teeth that are attached to a gum-colored base. When you decide to get dentures with us, we will take all the care and time needed to make sure they look naturally and fit securely. Patients can usually get their dentures over the course of a few weeks while getting to try on several prototypes to make sure we get them just right. Dentures can enable patients who are not able to eat or speak comfortably to function normally again.
Want To Know More?
Curious about your options for restorative dentistry in Federal Way? Please give us a call today to make an appointment. That way Dr. Beaty can give you a thorough examination and determine what your smile needs. No matter what shape your teeth are in, we are sure we can help you.
Comments Off

on What Does Your Restorative Dentist in Federal Way Do?
No Comments
No comments yet.
RSS feed for comments on this post.
Sorry, the comment form is closed at this time.