A Patient-Focused Promise for Your Dental Care
July 28, 2022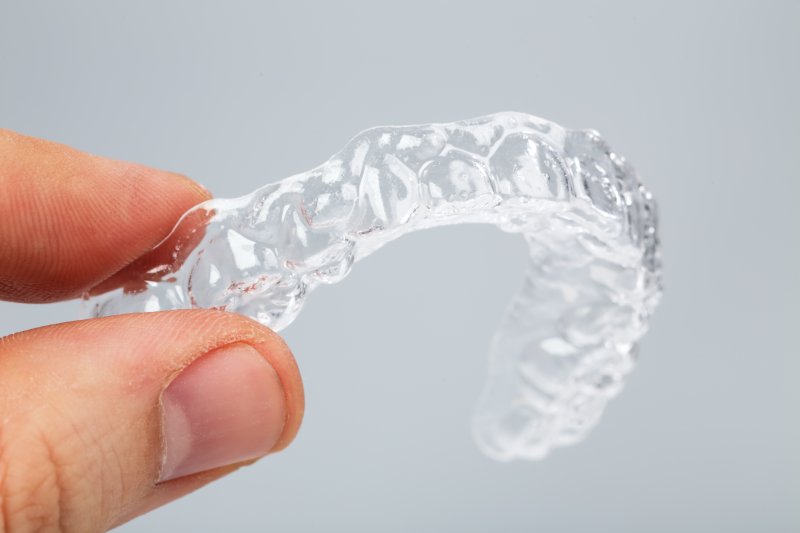 You don't need to settle for a mouthful of metal brackets and wires to achieve a straighter smile. Invisalign uses a series of clear aligners to slowly move your teeth into their rightful locations. Once you finish the series, you will be given a retainer to keep your teeth in place, but how long will you need to wear it to maintain your results? Read on to learn more about the length of time you need to use it and what happens if you don't.
How Long Do You Need to Wear Your Retainer?
The number of hours that you wear your retainer will depend on your individual treatment. Patients are usually asked to wear it between 10 and 22 hours each day for about 3 to 6 months. At this point, it is recommended that you wear it while sleeping each night for at least a year. After this, your dentist may suggest that you wear it for a few nights a week to keep them from shifting. If you want to maintain your current alignment, you should be using your retainer indefinitely.
What Happens If You Don't Wear Your Retainer?
When you get orthodontic treatment, like Invisalign, your teeth will move from their original locations to new ones. However, they won't be staying in their new spots for very long afterward if you don't use a retainer. Retainers are meant to lock your teeth into place and keep them from shifting back to their starting points. This way, you won't end up needing additional orthodontic work in the future to achieve the same results. You don't want your teeth to undo all of that hard work!
When Do You Get Your Retainer?
You will get your retainer after you finish your Invisalign treatment. It looks a lot similar to your normal clear aligner. The only difference is that they aren't designed to put additional pressure on your teeth. Instead, they are made to keep your teeth in their rightful places and prevent any additional movement from occurring. This is an easy way to avoid developing future misalignment issues.
Wearing your retainer is a lifelong commitment if you want to keep your teeth looking and feeling their best. Fortunately, you don't need to wear it 22 hours a day as you do with your Invisalign aligners. With proper care and maintenance, you can keep up a straighter smile for the rest of your life!
About the Author
Dr. Drew Beaty is an experienced dentist who has been working in the field for more than two decades. He earned his dental doctorate from Northwestern University in Chicago and takes over 100 hours of continuing education every year. To learn more about Invisalign or to schedule a consultation at his office in Federal Way, visit his website or call (253) 839-6544.
Comments Off

on How Long Do I Need to Wear My Retainer After Invisalign?
No Comments
No comments yet.
RSS feed for comments on this post.
Sorry, the comment form is closed at this time.