A Patient-Focused Promise for Your Dental Care
June 15, 2023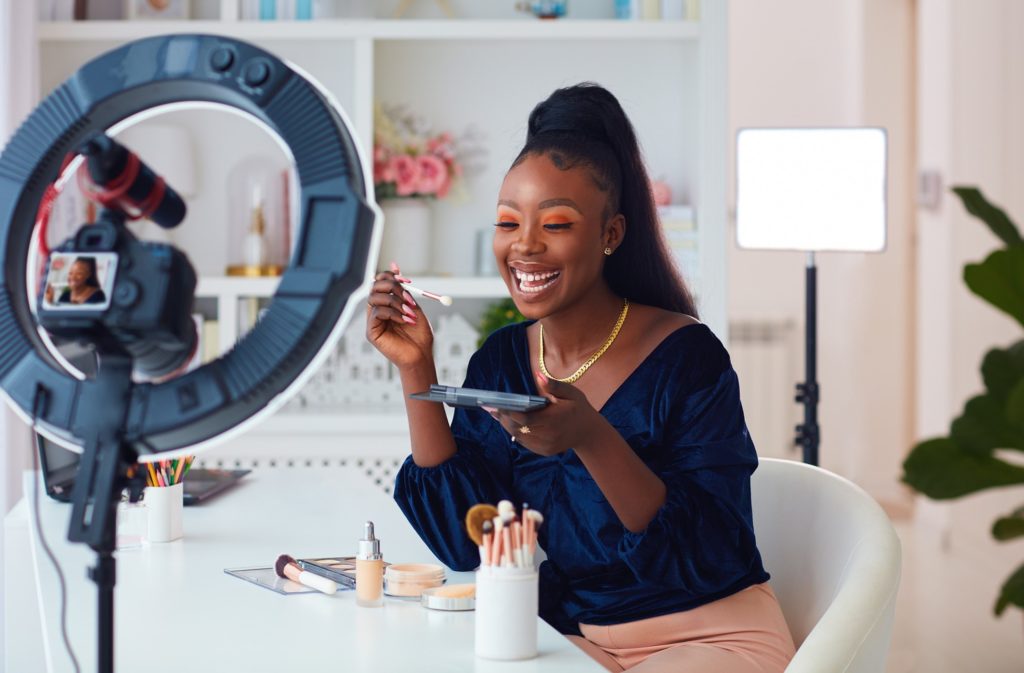 Have you ever looked at your favorite content creator's smile and wondered how it's so bright, balanced, and beautiful? The answer may be veneers! This sought-after cosmetic dental treatment is widely loved by celebrities and influencers alike because it's completely customizable, the results are extremely lifelike, they can last for 20+ years with proper care, and the entire treatment process only takes three visits. If you'd like to learn about four social media influencers who have veneers (and why they chose this smile-enhancing service), keep reading.
1. Laura Beverlin
With 1.4 million followers on Instagram alone, Laura Beverlin is one of the most popular fashion and lifestyle content creators out there. In April of 2019, she shared with her followers, "I want you to know though that I have insecurities like everyone, and my teeth are something that I have always struggled with. I've tried multiple times to straighten them with braces and retainer systems, and they just weren't right." She went on to say that she chose to enhance her smile with veneers, and she loved her results!
2. Remi Cruz
Also known as "Miss Remi Ashten," Remi has shared multiple facets of her life across her Instagram, YouTube channel, and podcast. In 2022, she had an exciting announcement to share with her followers: she got veneers! Like any good content creator, she documented the entire process for her fans, detailing what her initial insecurities were, what her experience was like, and how much she loves her new and improved smile.
3. Tana Mongeau
For better or worse, Tana Mongeau has been in the spotlight over the last decade. She has shared multiple times that she didn't have the best experience at the dentist growing up, and she didn't always take the best care of her teeth. So, once she had the money to transform her smile, she chose to get veneers. Now, she has a bright, white, beautiful smile!
4. Gigi Gorgeous
Gigi Gorgeous is considered an "OG" YouTuber, and she's gone on to model, act, and even write her own book. With her smile being front-and-center for every appearance, it's not surprising she chose to transform her smile with veneers. She even made a video about the time she lost a veneer – it's on her YouTube channel!
About the Doctor
Our top-rated dental office in Federal Way is led by a talented, experienced, and compassionate dentist, Dr. Drew Beaty. His interest in the field of dentistry was piqued after undergoing extensive upper jaw surgery, lower jaw surgery, and orthodontic treatment. The experience was genuinely life-changing, and it inspired him to attend dental school at Northwestern University in Chicago after earning his biomedical engineering degree from Tulane University in New Orleans. Now, he has more than two decades of experience in the dental field and couldn't imagine doing anything else! If you'd like to learn more about the benefits of veneers and find out if you're a good candidate, you can schedule a consultation with him via our website or by phone at (253) 839-6544.
Comments Off

on 4 Social Media Influencers Who Have Veneers
No Comments
No comments yet.
RSS feed for comments on this post.
Sorry, the comment form is closed at this time.