A Patient-Focused Promise for Your Dental Care
October 5, 2022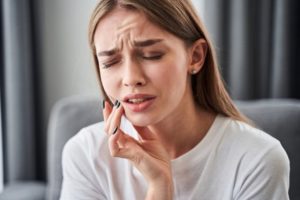 Dental emergencies can occur out of the blue—and they often have a knack for happening when it's least convenient! But despite their suddenness and their inherent seriousness, dental emergencies aren't something you should live in constant fear of. In fact, there are actually many things you can do to drastically lower your risk of experiencing one! Here are five tips from your emergency dentist in Federal Way to help you avoid most dental emergencies.
1. Practice Excellent Oral Hygiene
Simply put, daily oral care is the absolute best way to prevent unexpected dental emergencies! You should brush your teeth twice a day for 2 minutes each time, using a soft-bristled toothbrush paired with a fluoride toothpaste. Also floss daily and use an antibacterial mouth wash regularly—these habits contribute just as much to your oral hygiene as brushing does!
2. Watch What You Eat
Eating foods with high amounts of sugars and starches can wreak havoc on your teeth and gums, putting you at risk for tooth decay, cavities, gum disease, and all sorts of other nasty problems. You should also be mindful of hard or crunchy foods that might chip or fracture your teeth. Consider opting for a healthy and well-balanced diet with plenty of vitamins and nutrients that benefit your oral health. Also drink plenty of water; it stimulates your mouth's flow of saliva, which is paramount in the fight against tooth decay!
3. Avoid Bad Oral Habits
The primary and sole function of your pearly whites is to bite, tear, and chew your food—and that's it! Don't use your teeth to do things like open plastic packaging, untwist bottlecaps or lids, or hold your car keys when your hands are full. These bad tendencies can lead to worn enamel and fractured teeth that require treatment. You should also avoid smoking and using tobacco products, as these habits can quickly expedite oral health issues.
4. Practice Sports Safety
If you enjoy participating in sports or outdoor activities, you should consider investing in a mouthguard. These nifty little devices are affordable, easy-to-wear, and undoubtedly effective at preventing serious oral trauma and injury. They can easily prevent you from damaging or losing a tooth upon getting smacked in the mouth by a foul ball or flung elbow. Even non-contact sports can threaten your smile, so be sure that you're protecting it accordingly.
5. Visit Your Dentist Regularly
Visiting your dentist biannually gives them the opportunity to monitor your oral health and ensure that there aren't any underlying problems. They also have access to special equipment and know techniques for effectively removing built-up plaque and tartar from your teeth. These routine visits play a large part in preventing serious, costly emergencies in the future.
Dental emergencies aren't entirely avoidable; but with a little knowledge, they can be avoided most of the time! If you have any questions about what else you can do to prevent dental emergencies, don't hesitate to ask your dentist.
About the Author
Dr. Drew Beaty has proudly served the dental needs of the Federal Way, WA area for several years. His practice is pleased to offer a wide range of services including emergency dentistry. If you or a loved one has suffered an emergency, don't hesitate to contact the practice for assistance: (253) 839-6544.
Comments Off

on 5 Useful Tips for Avoiding Dental Emergencies
No Comments
No comments yet.
RSS feed for comments on this post.
Sorry, the comment form is closed at this time.