A Patient-Focused Promise for Your Dental Care
January 18, 2023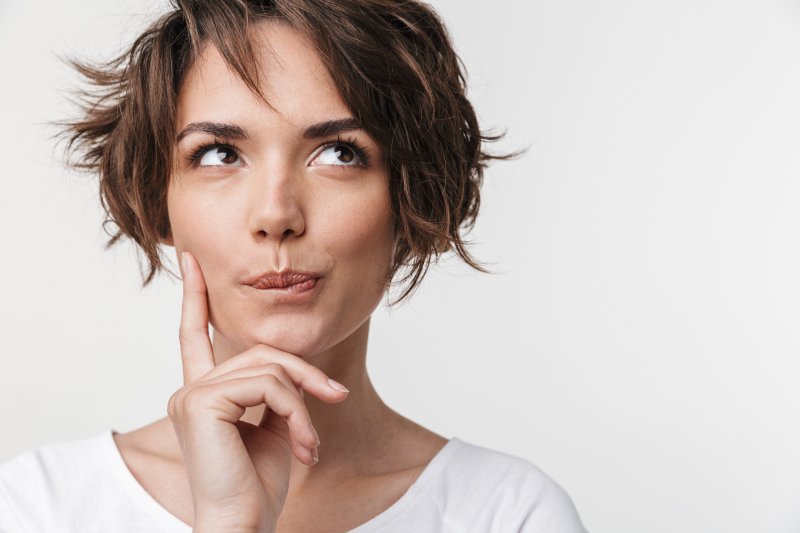 Are you dealing with chips, cracks, gaps, or stains in your teeth that negatively affect your smile? To fix this, you may be considering getting veneers! On top of providing a virtually permanent whitening treatment, these porcelain shells can conceal most imperfections simultaneously and can last 15 years or more with proper care. However, since the process involves removing a small portion of enamel, you might wonder if the treatment will cause tooth sensitivity. Keep reading to learn what you should expect after getting veneers and the benefits you can enjoy.
Do Veneers Lead to Tooth Sensitivity?
Similar to any other dental procedure, it's normal to feel some sensitivity afterward. However, for veneers, this sensation can last somewhere between a couple of days to several weeks. This is also equally as normal as having little to no sensitivity whatsoever. That said, if any symptoms persist longer than two months or you're experiencing extreme sensations, then you'll want to notify your dentist as soon as possible for help.
How to Alleviate Tooth Sensitivity
Veneers can provide a durable, long-lasting protective cover for your pearly whites, meaning they can help prevent dental sensitivity. By concealing the front side of the compromised enamel, they make it virtually impossible to expose the tooth to hot and cold foods. Even so, if you notice any discomfort after your procedure is completed, don't hesitate to consult your dentist. They'll work with you to alleviate the sensations, such as recommending specialized toothpaste that's designed to relieve sensitive teeth. Your dentist may also encourage you to avoid hard, crunchy, and chewy foods until your smile feels better.
5 Incredible Benefits of Veneers
If you're struggling with one or several dental flaws, such as stained, chipped, gapped, or cracked teeth, experiencing mild sensitivity for a few days may be a small price for beautiful pearly whites. With this cosmetic procedure, patients can expect to enjoy numerous benefits, including the following:
Natural-looking, durable, and stain-resistant dental materials.
Completely customized porcelain shells that'll blend with the rest of your smile.
Veneers can address one, several, or all of your teeth.
Treatment requires minimal maintenance to preserve.
Long-lasting results that can go as far as 15+ years with proper care.
You don't have to go on with a smile you aren't proud to show off! Talk to your dentist if you're interested in veneers, and they'll be more than happy to see if they're an ideal solution for you.
About the Author
Dr. Drew Beaty earned his dental doctorate from Northwestern University in Chicago. He has over two decades of experience and regularly pursues continuing education to advance his techniques. He provides a long list of high-quality and all-inclusive treatments, including veneers. If you'd like to schedule your initial consultation, visit his website or call 253-839-6544.
Comments Off

on Will My Teeth Feel Sensitive After Getting Veneers?
No Comments
No comments yet.
RSS feed for comments on this post.
Sorry, the comment form is closed at this time.