A Patient-Focused Promise for Your Dental Care
September 2, 2022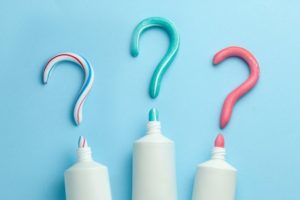 If you've finally invested in your smile and received porcelain veneers, congratulations! Your new smile is probably looking whiter and brighter than ever before. But now, it's a matter of keeping it that way; your veneers, just like your natural teeth, are susceptible to staining and becoming damaged over time if you don't take proper care of them—and the toothpaste you use plays a huge part in this! Keep reading to learn more about which toothpaste (and toothbrush) is ideal for keeping your veneers shiny and clean.
Which Toothpaste Is Best for Cleaning My Veneers?
The type of toothpaste that you use after receiving porcelain veneers can make an enormous difference in the effectiveness and longevity of the treatment. While there isn't some magic, specialty toothpaste that you need to search far and wide for, there are certain things you want to consider.
You want something that is both gentle and effective, and you shouldn't hesitate to check the listed ingredients if you're unsure about a particular toothpaste. Most products have their contents listed on their packaging. Some toothpastes contain abrasive agents like baking soda, which is effective at polishing teeth and removing plaque. However, these agents can also scratch the surface of your veneers and compromise their shine, meaning they should be avoided.
Other generic toothpastes often contain whitening agents such as hydrogen peroxide. Even though these whitening toothpastes might seem like a good idea for your veneers, you shouldn't use them. Certain types of whitening agents can damage the very structure of your veneers! Even if you have stained natural teeth that are adjacent to your veneers, avoid treating them with a whitening toothpaste. They don't respond to these whitening agents the same way your natural teeth do—so using these toothpastes on them really does you no good at all! Simply put, non-abrasive gel toothpastes free of whitening agents are the way to go.
Does My Toothbrush Also Matter?
Of course, your toothpaste can only be useful if the brush you're using is also effective! If you're able to get your hands on the correct type of toothpaste, you should consider pairing it with a soft-bristle toothbrush. These brushes are designed with your precious enamel in mind and are much gentler on your teeth. Be sure to apply light pressure as you brush—heavy-handedness, even with the correct toothbrush, can cause damage! Take your time and use small, circular motions along each surface of every veneer, and hold the brush at an angle to clean along the gumline.
Maintaining good oral hygiene is the key to preserving the look and integrity of your veneers, and picking the right toothpaste plays a large part in this!
About the Author
Dr. Drew Beaty has proudly served patients and families in the Federal Way, WA area for several years. Dr. Beaty received his dental doctorate from Northwestern University in Chicago and his practice is pleased to offer many available services including preventive, cosmetic, restorative options and more. To schedule an appointment, feel free to visit Dr. Beaty's website or give him a call at (253) 839-6544.
Comments Off

on What Toothpaste Should I Be Using on My Veneers?
No Comments
No comments yet.
RSS feed for comments on this post.
Sorry, the comment form is closed at this time.