A Patient-Focused Promise for Your Dental Care
September 6, 2022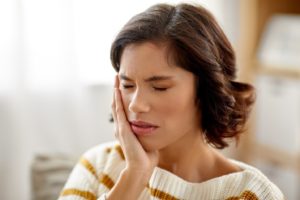 There are few things that will sour your mood the way a toothache will! But sometimes, , something like a toothache might not seem very urgent or bothersome—so is it okay to ignore it? Not at all! Here's more from your emergency dentist in Federal Way about what causes toothaches and why you shouldn't hesitate to seek treatment for one.
What Causes Tooth Pain?
There are several different reasons for tooth pain, but many of them can be traced back to improper oral care that has led to a deep cavity. It can also stem from not brushing enough, overconsumption of sugary foods and drinks, or infection from other sources that lead to bacteria harboring in the mouth. As tooth decay penetrates deeper into the tooth, it irritates and infects the nerves which respond by sending pain signals to your brain.
How Can Toothaches Be Deadly?
In some cases, toothaches aren't accompanied by much pain at all; but this doesn't mean the infection will heal on its own, nor does it mean that you should forgo seeking treatment! At first glance, a cavity might seem like it's a small and localized issue; but the infection is easily capable of spreading beyond your tooth and entering your bloodstream. Needless to say, if this happens, your whole entire body is susceptible to all sorts of problems including sepsis, respiratory issues, Ludwig's Angina, meningitis, and more.
What Should I Do About My Toothache?
Under no circumstances should you have to needlessly suffer from a toothache! If you're experiencing severe tooth pain and are affected by any of the following symptoms, you should contact your emergency dentist and inform them of the situation:
Constant throbbing and/or swelling at the location of the pain.
Increased sensitivity to hot or cold foods or drinks.
Difficulty biting or chewing.
Bad breath or foul taste in mouth.
Headaches or dizziness.
Fevers or chills.
Seeking treatment quickly won't just provide you with pain relief; it'll eliminate the root of the issue and prevent it from getting worse! That said, a toothache doesn't always put you at risk for severe health issues; but not seeking treatment for it eventually will. If you're suffering from tooth pain, don't think you can tough it out—contact your emergency dentist and get yourself the relief you need.
About the Author
Dr. Drew Beaty has proudly served patients and families in the Federal Way, WA area for several years. Dr. Beaty received his dental doctorate from Northwestern University in Chicago and has taken countless hours of continuing education in a wide range of fields. His practice is pleased to offer many available services including emergency dentistry. If you or a loved one is suffering from tooth pain, don't hesitate to schedule an appointment: (253) 839-6544.
Comments Off

on Why You Should Never Ignore a Toothache
No Comments
No comments yet.
RSS feed for comments on this post.
Sorry, the comment form is closed at this time.